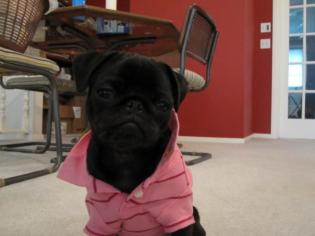 Sometimes the best laid plans just don't work out the way you intended them. On our normal recording day, Tuesday, Sarah and I had everything set up, were feeling especially witty and wry, and had the excellent Matt Sussman from Hustlebelt.com ready to come on with us (this time in LIVE STEREO) and talk a little MACtion as Miami of Ohio comes in to Ohio Stadium this Saturday to begin the thousand year reign of Urban Meyer.
Instead, my apartment complex lost all power for the fourth time in the last year, and as a result we had to push recording back a day. We were able to keep Sussman but lost Hardy due to real life obligations, and... well, instead of witty banter between one smart person and one person taking great pains to appear smart, you get the latter making Metamucil jokes.
Still, come for the Patton parody, stay for the Sussinator, and lament the fact that I never got to ask Sarah "How many bros could a bro Bro bro, if a bro Bro could bro bros?" Oh and ps, she'll be back next week THANK YOU BASED FOOTBALL GOD. Anyway, as usual, send any questions of comments to elevendubcast@gmail.com, and here's the (incredibly weird) breakdown of this week's Dubcast:
0:00- ACTING!!
3:31- I break down (kind of) the Miami game, and what I'm personally looking for from the team, and maybe a little bit of what we can expect going forward.
16:40- Matt Sussman graciously joins me to talk a little Miami and MAC football. It's more fun than you might think, kind of like a Tilt-a-Whirl that's not quite up to code.
35:37- I take a look at the wider world of college football around us, with a special focus on our horrible awful eerily similar mortal enemies up north, and maybe prime you guys for some upsets this weekend (oh please oh please oh please).
Music for the Dubcast this week is "Sexx Laws" by Beck, and the very appropriate "Through the Wire" from Yeezy himself. And that's it! See y'all next week!