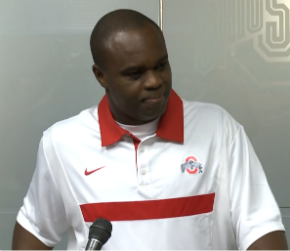 Heading into the 2012 football season the defensive secondary is a thin position for the Ohio State Buckeyes.
After losing Dionte Allen and Nate Ebner to graduation, as well as the losses of Dominic Clarke (dismissed from team), Scott McVey (medical hardship), and Chad Hagan (medical hardship) , the only proven returners in the unit were Bradley Roby, Travis Howard (shaky last season), CJ Barnett, Christian Bryant, and Orhian Johnson (shaky as well).
With unproven talent returning to fill out the two deep, Urban Meyer went to work with the class of 2012, bringing in CB Armani Reeves, CB Najee Murray, S Tyvis Powell, and S Devan Bogard to serve as a gap stop for now, but more work is needed to be done to ensure the secondary is top notch heading into future seasons.
2013 is loaded with defensive back talent and the Buckeyes have already secured some outstanding players for the current class, but are looking to close out strong to solidify the unit.
In the last segment of "Forecasting 2013") (see: QB, RB, WR, TE, OL, DL, LB), we take a look at the cornerbacks and safeties on Ohio State's big board and tell you who's in, who's out, and who's still left for Urban Meyer to reel in before Signing Day in February.
Who's In?
As mentioned, Everett Withers and Kerry Coombs, along with Urban Meyer, have done an excellent job of replenishing the secondary by bringing in some big time national talent. Already committed to the Buckeyes are cornerbacks Eli Woodard and Cam Burrows and safeties Jayme Thompson and Darron Lee.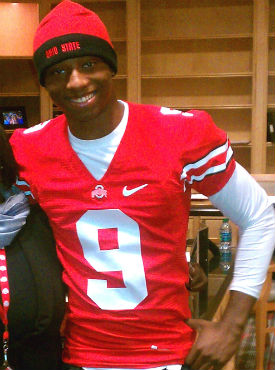 Woodard, a 6-1/185 native of Voorhees, New Jersey, committed to Ohio State back in February. He has long been a fan of the Buckeyes, attending football camps since he was a young boy, and has been nothing short of an outstanding ambassador for the university and the football program since giving his verbal pledge.
Woodard is a true corner with great hips and size, as well as solid speed, contributing to his ability to lockdown virtually any type of receiver he goes against. ESPN/Scout's Inc. recently awarded him his fifth star and I don't think it will be long before the other recruiting services follow suit.
Burrows was the first player to commit to Urban Meyer in the 2013 class and it was a huge pick up for the Buckeyes. Not only did Burrows' pledge open up a long-closed line to rising state power Trotwood Madison, but he also gave OSU a commitment from the top player in Ohio.
Unlike Woodard, Burrows may be more naturally suited for safety down the road, but he maintains he'd like to stay at corner back. His showings at various camps and combines this summer, including The Opening earlier this month have backed up those sentiments, as the rising senior has done a good job in shutting down opposing wide outs.
Thompson flew a bit under the radar early in his recruitment, but not to West Virginia, who recognized his talent and landed his verbal commitment in February. All it took was an Ohio State offer to give the Mountaineers some bad news though, as the 6-2/185 Toledo Central Catholic star flipped to the Buckeyes in April.
Thompson has elevated his status from low three star player to solid four star prospect and continues to rise as he flaunts his athletic ability and nose for the ball at elite camps and combines throughout the summer. He is headed to the Gridiron Kings event in Orlando this weekend along with Woodard and Burrows, where it can be expected he will continue to impress scouts and onlookers in attendance. With only a couple of years of football experience, expect Thompson to continue to improve every time he steps foot on the field.
Finally, Lee is the latest member of this class, and while he is technically classified as an athlete, there is a strong chance he ends up at safety. Lee has the ability to play quarterback, wide receiver, defensive back, or even linebacker if he grows into the position, but his ability to both cover and hit like a freight train make him the ideal strong safety that Ohio State has been lacking since Kurt Coleman departed Columbus.
Lee is another player who was not as well known until his Buckeye pledge, but after camping in front of the OSU coaches twice this summer, his offer seems to be well earned. He will return to Columbus again this weekend for Friday Night Lights, where further insight into his talent level will be seen when he goes toe to toe with some of the nation's top prospects.
Who's Out?
While the class Ohio State currently has put together is outstanding, there are naturally some players that the staff "missed on" during this recruiting season.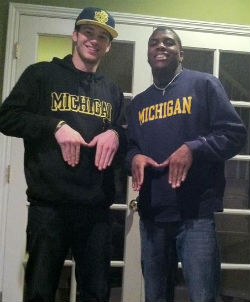 At cornerback, prospects who were offered and went elsewhere include Maurice Smith (Alabama), Jalen Ramsey (USC), and Shaq Wiggins (Georgia). Adrian Baker (Florida State) seemed to be on the verge of an offer, but the jury is still out on the Florida prospect and he remains on the board despite his commitment to the Seminoles. Additionally, Vernon Hargreaves III and Kendall Fuller both hold offer from Ohio State, but it appears neither will be donning the scarlet and gray next season.
While these are all talented players, none are too big of a loss to Ohio State. Woodard and Burrows ease the pain of not landing some of these elite players, and the chances to land any of the above, sans Baker, really weren't high from the getgo.
At safety, the players with Buckeye offers that are committed to other schools include Dymonte Thomas (Michigan), Su'a Cravens (USC), Tray Matthews (Georgia), Holland Fisher (Virginia Tech), and Tim Harris (UVA).
Su'a Cravens is probably the best in this group and OSU made his final list, but it was a stretch from the start that he would leave the west coast and go anywhere other than USC to play for Monte Kiffin's defense.
Dymonte Thomas is the big loss here, as if his recruiting wasn't muffed by the old staff we may be sitting here today with him as a Buckeye. The sting burns more as he not only went elsewhere, but to the rival school in Michigan, giving Greg Mattison's rebuilding defense a very valuable piece for the next few years. I originally thought there was a good chance Thomas would flip and join cousin Bri'onte Dunn in Columbus, but it appears that ship has sailed and he is all blue.
Who's left?
With four players committed and a number of players off the board, there are only a handful of prospects remaining and there is only likely one secondary spot remaining for this class.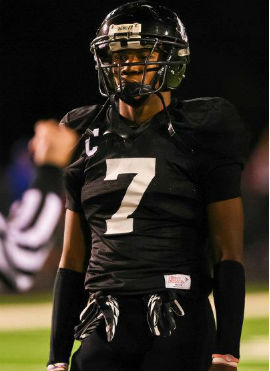 The big fish that has a spot no matter what in this class is Rossville (GA) Ridgeland S Vonn Bell. Bell is a five star prospect that holds offers from OSU, Georgia, Tennessee, Alabama, Clemson, Texas, Auburn, Florida, Nebraska, Notre Dame, Vanderbilt, and many others, but is rumored to be favoring the Buckeyes, Volunteers, and Bulldogs.
Georgia is his current home state school and he lived in Tennessee up until last year, so it will be difficult to pull him out of the south, but he has made two unofficial visits to Ohio State on his own dime, which is only a good sign for the Bucks. A decision isn't likely to come in the immediate future, so OSU really needs to push for an official visit to continue to try and impress this tremendous athlete.
In addition to Bell, another prospect with a Buckeye offer that is still uncommitted is CB Mackensie Alexander of Immokalee High School in Florida. Alexander was supposed to come to Columbus for a spring game visit, but was unable to attend and has never rescheduled the trip. He is expected to trim his list in the near future and at this point it looks like the Buckeyes will be excluded from a group of schools likely to feature Florida State, Florida, Alabama, and Kentucky, just to name a few. 
Last, but not least holding an offer is Chris Worley of Glenville. Worley is a bit of an enigma as it is unknown whether his offer is still committable after Lee's pledge, but he is coming to visit for Friday Night Lights, which would indicate it either is or he is competing to ensure that it is. This trip down I-71 will tell a lot about the tale for this talented prospect, as well as where OSU stands with Bell.
Finally, other players still out there that do not currently hold OSU offers include Eerie (PA) Cathedral Prep S Delton Williams, Pompano Beach (FL) Blanche Ely CB Rashard Robinson, and Miami (FL) Southridge S Jamal Carter.
Williams is planning on attending Friday Night Lights this weekend, but it is unlikely he lands an Ohio State offer after the camp. Word is a commitment to Michigan State could be coming in the very near future, which would be a nice pick up for the Spartans.
Robinson is a nice player who caught the staff's eye when they were down in Florida to watch spring football, but it appears he is a back-up option at this point. With space limited in the class and a bunch of good defensive backs on board already, it is hard to see him as a Buckeye in 2013.
Carter is a very good player and claims an offer from OSU, but I believe it is of the non-committable variety. Carter could be a back-up option should Bell go elsewhere and he says he wants to take an official visit Columbus (as well as LSU and Florida State) before making a college choice. This is definitely one to keep an eye on and I would look out for that official visit before anything becomes serious, as today it looks like he will likely be a Miami Hurricane.