Good morning, ladies and gentlemen. Since I'm making a special guest appearance on Sunday, let me wish all of you a happy Breaking Bad premiere day.
Currently, I'm doing everything possible to keep my heartbeat at a normal rate because I know at 10 tonight, it'll be racing like, well, someone on meth.
For those of you with Dish Network, AMC will live stream the episode tonight. And for those who have never seen one of the best dramas on TV1, then you can quickly catch up on the past four seasons with this 10-minute video. That's as a last resort, though. You really should just get ahold of the DVDs and watch from beginning. 
But before you get too busy tonight with Breaking Bad, the Reds/Cardinals game, HBO shows, maybe that limited series on USA with Sigourney Weaver...ok, TV schedulers, there are other days of the week besides Sunday.
Anyway, just two 11W-related reminders:
1. In the next week or so, if you have any questions—and they don't have to be about Breaking Bad, but those are welcome too—for the Dubcast, email us at elevendubcast@gmail.com. 
2. Please fill out our reader survey, which I promise will be quick and pain free, unless you use the shoutbox section to recap War and Peace or you have carpal tunnel or something. 
URBAN ASSAULT2. Of all the recruiting experts we have writing for the site, I am not one of them. Still, I could live in a cave...in the ocean...off the Ivory Coast and know that Urban Meyer is an ace on the recruiting trail. With Ohio State's class of 2013 recently moving up to fifth place in ESPN's rankings, Doug Harris of the Dayton Daily News took a look at how the coach appeals to players both in-state and nationally. 
Like Ohio State, Urban Meyer is a name that basically sells itself, so combining the two forces is dynamite. His proven success on the field, uptempo system, and fiery attitude helps pull in players from all over the country.
Offensive lineman commit Evan Lisle from Centerville was ready to pledge to the Buckeyes almost immediately after meeting with the coach, saying, "He's an intense guy who, when he walks in a room, you'll listen to him and you'll definitely respect him."
Despite the decommitments from Alex Anzalone and Lewis Neal, Urban isn't in danger of losing his magic touch. Once signing day approaches, Ohio State could yet again finish strong, perhaps even jumping Michigan, which currently boasts the top-rated class, just as they did this past February. 
ROOKIES OF THE YEAR. In Friday's Skull Session, Jeff linked to Tom Dienhart listing Taylor Decker as a newcomer to watch in the Big Ten. Sam McKewon of the Omaha World Herald concurs; he put together his own list of players who could contribute right away, also singling out Decker.
Some of the other familiar names he mentioned were Michigan's Kyle Kalis, transfer wide receivers DeAnthony Arnett (Michigan State) and Kyle Prater (Northwestern), and Devin Smith, but not Ohio State's. Or Wisconsin's. Or the one who recently left the Penn State team and spells his first name with an "o" instead of an "i". Nope, it looks like Purdue went the JUCO route to get in on the Devin Smith fad, and this one is an offensive lineman.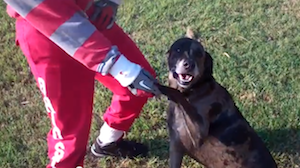 ESPN's Brian Bennett wrote a similar piece, but he looked exclusively at impact transfers, which included the usuals in Danny O'Brien, Arnett, and Prater, as well as a few new names. Quinn Evans, a Stanford grad who is now a cornerback at Northwestern3, could have one leg and still be an improvement over the Wildcat secondary from last season. 
Meanwhile, Illinois, who struggled on special teams a year ago, could get a boost from Tommy Davis, a safety who was twice selected as an All-MAC kick returner at Northern Illinois. 
TOM RANKS. Speaking of Tom Dienhart, he finished his series that ranked all 96 Big Ten games this season. As expected, The Game came in at #1, right where it belongs.
That's especially the case this year when it will be Ohio State's season finale and the first time Meyer and Brady Hoke will face off, at least other than in a ribs-eating contest. The other day, Hoke was a radio4 guest of Jason Whitlock and addressed that particular picture:
"The ribs were great. Maybe I was smiling because of the ribs. … No, I've known Urban a long time and, in this profession, obviously, it's competitive when you talk about the recruiting, talk about playing the game of football. I can guarantee you would have been right there in the middle of those ribs, just like I was."
I think it speaks to Urban's competitiveness that he managed to get any ribs at all. 
Dienhart placed the Leaders battle between the Buckeyes and Badgers at #12 while Nebraska's trip to Columbus was #5. Although he cites the fact that the two teams won't play again until 2017, we all know it's really that high because of Eat Too, Brutus.  
OSU's first Big Ten match of the season, a road game at Michigan State, was ranked third, one behind Michigan State-Wisconsin. 
THE GREEN FILE. Even though September 29th is over two months away, it's never too early to preview Ohio State's opponents, and BuckeyeNation's Austin Ward did just that for the Michigan State game.  
The Spartans will be trying to win a conference title, something they almost did last season until they Sparty'd. They're breaking in a new QB with Andrew Maxwell and are green5 at WR, but running back Le'Veon Bell and the offensive line are veterans on that side of the ball. Their defense, which made the Buckeye offense look even more incompetent than it already was, returns eight starters. 
Two of those are cornerback Johnny Adams and safety Isaiah Lewis, both of whom joined C.J. Barnett on the Jim Thorpe Award watch list. 
MORE THAN A FEELING. After a week of summer league, Marc D'Amico of Celtics.com evaluated the six players who impressed the most, which included Boston's first pick in the draft:
Jared Sullinger was one of the top competitors in the entire league. He displayed a lot of passion and played the game the right way. He has a knack for finishing around the basket in awkward ways, and that ability often makes up for his general lack in size as an NBA player. Sullinger proved that he possesses great touch from the free-throw line, where he shot 18-of-20 on the week. He is a very strong rebounder and averaged 8.3 RPG on the week.
None of that is a surprise, of course. Anyone who ever watched Sully play at Ohio State could have written as much. Hopefully he continues to make all the other teams regret passing on him. 
 JESSE LINKMAN. Big Ten coaches as cocktail recipes... 17 Ohioans will compete at the Olympics... The NCAA is discussing how to fix its transfer rules... More details about the hazing death of the FAMU band member... Breaking Batman... Was Saved by the Bell just a dream?... Nevermind, that's a foot... Screen shot. 
1 When looking at the shows as a whole, I think Mad Men is better, but based solely on their most recent seasons, then Breaking Bad has the edge. 
2 This is actually the name of a beer made in Michigan.
4 Well, he does have the face for it. 
5 It's too bad they don't have a freshman receiver with the last name Green so he could be referred to as "Green's green Green."