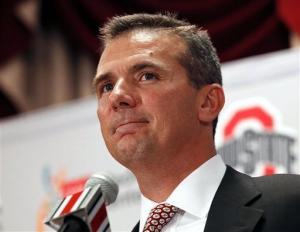 From the moment Urban Meyer was hired, a supercharged cocktail of energy, enthusiasm and confidence went through the Ohio State locker room. From the coaches on down to walk-ons, everyone was in lockstep together.
The coaches not only salvaged a recruiting class, but flipped it from a middle of the road crop to a consensus top 5 unit. It made a mild winter in the Midwest even better. Spring practice started slowly by Meyer's uber-high standards – the offense had trouble finding a rhythm – but the 15 practices ended with plenty of positive notes.
Since the spring game, however, Meyer has experienced his first bout of adversity in Columbus. On June 2, Jake Stoneburner and Jack Mewhort were arrested. The pair of offensive starters is not only an instrumental piece to Ohio State's 2012 season but also is among its most valued leaders. Meyer didn't waver, though; instead, he took immediate action, suspending the seniors and stripping their scholarships.
Nearly a month later, Jordan Hall, OSU's most dynamic offensive player, cut his foot on a piece of glass and will likely miss the first month of the season.
Bad luck, indeed. 
But the headliner was linebacker Storm Klein's arrest for assault and domestic violence for "violently and purposefully" grabbing an ex-girlfriend who is also the mother of his child.
Less than 24 hours after the arrest, Meyer took swift action, kicking Klein off the team. It was a move that surprised many, but Meyer has shown before that violence against women will not be tolerated in his program.
"The charges filed against Storm Klein violate the core values of the Ohio State Football Program," Meyer said in a statement. "As a result, Storm has been removed from the team. It has been made very clear that this type of charge will result in dismissal. If there are any changes in the charges, we will re-evaluate his status."
Some, maybe even many, will look at Ohio State and point fingers. Others will say Meyer runs a rogue program, giving the number of arrests on his watch at Florida as an example. But that would be unfair. Meyer has not created a culture of corruption inside the Ohio State locker room, and he certainly has never condoned disrespect towards women. For Meyer, that's a zero tolerance zone. 
During Florida's 2008 national championship season, cornerback Jacques Rickerson was arrested for felony domestic battery by strangulation. It took Meyer all of two minutes to boot him from the team. At the time, Meyer said, "Jacques Rickerson is no longer part of our team — that is not what our program is about."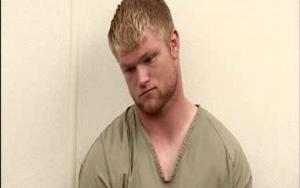 Instead of focusing on how a few college students have acted, the area to be highlighted is how the adult handled the decision-making process. In each instance, Meyer has evaluated the situation and served an appropriate punishment. Bobby Bowden, he is not.
Meyer admitted in November that he made some mistakes when it came to player issues at Florida. Similar to his burnout, Meyer said he would change the way he handled player misconduct. So far, he's been on par.
To outsiders, Meyer may seem like he demands an awful lot, but staying out of trouble, especially when it comes to the law – even as a college student – shouldn't be that difficult. Demanding discipline is nothing new in college athletics. Meyer has said a lack of discipline off the field can creep into players' on-field performance.  
Klein is the fourth Buckeye to be dismissed in Meyer's nearly seven months on the job, joining defensive backs Dominic Clarke and DerJuan Gambrell and running back Jaamal Berry, who were removed in January. But those circumstances were different with the outcome being little surprise.
All four situations, however unique, send a message to the team: juvenile acts will not be tolerated under any conditions. Meyer practices what he preaches. While decisions to dismiss players are hard on coaches because it can have a profound effect on a young person's life, Meyer has a specific set of values set forward for every member of the team to follow. If any are violated, the action taken is absolute.
While unfair to Meyer's own reputation, the acts of a few individuals also stain the good 100-plus other players helped build up. For more than a year, Ohio State has worked extremely hard at changing the program's image. The coaches and team don't deserve to be mentioned in a bad light.

There were murmurs circulating throughout media circles that Meyer played favorites at Florida, creating a "Circle of Trust." A handful of former Florida players shed light on some of Meyer's antics, though they each had an axe to grind over their own issues that transpired at Florida, bringing their credibility in question. Then several prominent former Gators came to Meyer's defense.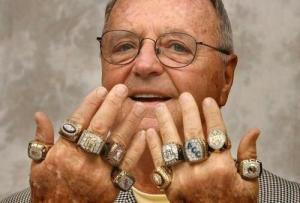 When the issue of treating players differently arose, Meyer offered a rebuttal to his critics.
"That's probably a correct statement," he said. "We did do that. We do that here. We did it at Bowling Green and Utah. If you go to class, you're a warrior and do it the right way on and off the field, you're completely committed to helping us win, you're going to be treated really good. You're going to get nice gear. You're going to get to move off campus if you like. You get treated really good. Guys that don't go real hard and aren't committed, yeah, it's real difficult."
And if there are any missteps, you're going to face consequences. That has rung true. It didn't matter that Stoneburner and Mewhort are starters or that Klein is battling for a starting spot on the defense. They messed up and felt the wrath of one Mr. Meyer, just like Gambrell, who rarely saw playing time during his freshman season. Consistency has been Meyer's forte when it comes to doling out punishments.
Meyer left the door open for Klein to return if there are changes to his case in the court of law, but even if he comes back – and it's a big "if" – don't expect Klein to be welcomed with open arms. He'll face a set of guidelines that he must complete before he is fully reinstated.
Meyer wears many hats, but the role of Team Cop is not one he wishes to display. As fall camp looms less than a month away, the possibility exists that players could be involved in mischievous actions. Rest assured, Meyer will rule with an iron fist if needed.
But he'd rather sit back, relax and play the role of Good Cop, never having to worry about the local police blotter.