Good morning and happy Saturday to you madam or sir. My name is Jeff and I'll be the one invading your home every Saturday to bring you the Saturday Skull session. I guess if we're going to be hanging like this every weekend, you in your pajamas and me in my weekend best, we should have a proper introduction. 
Yes, my name is Jeff Beck and yes I play guitar. I'm not as good as the other guy who will forever own me in Google searches (I've come to terms with the fact that I could invent time travel and my name wouldn't make the first page), but I suppose things could be worse.
 MIKE SLIVE DOES NOT LIKE. Adam Rittenberg recently reported three venues in the Midwest would be interested in bidding to host future playoff games if the new postseason structure allows it.  Officials from Indy's Lucas Oil Stadium, Detroit's Ford Field and St. Louis' Edward Jones Dome all said they'd be willing to throw their hat in the ring for such an honor. 
Personally, I think this would be unreal. The SEC has been playing virtual home games in BCS bowls for years with the exception of The Rose Bowl when it hosts the National Championship. Knowing some SEC fans would be hesitant to cross the Mason Dixon line for fear of losing their way in the vast Northern abyss would mean the "home field advantage" enjoyed for so long by southern schools could be negated.
The only thing that would make this news any better would be if a venue without a dome were interested in making a play. It's a long shot at best, but doesn't the thought of a southern school having to deal with this just make your heart skip a beat?
 TRUST TREE. Coach Meyer is busy putting together his "Elite Eight Leadership Committee", which will be the eight players on the team who he believes are doing things the right way. These players will be entrusted with leading the team by example both on and off the field. Additionally Meyer will make sure any discipline message he has for the team will be seeded through them.
Somewhere Matt Hayes is clamoring for validation as this is definitely Meyer showing he plans to treat certain players differently than others. What Hayes apparently doesn't know is there is a whole corporate world out there that, in some harebrained scheme to make a profit, has decided to reward employees who perform well differently than employees who don't. This is exactly what Meyer is trying to embed in his players' psyche. It's not an environment of favoritism, but rather a real-world scenario and a refreshing one at that. Do it right and get rewarded, plain and simple.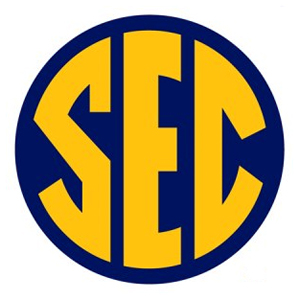 WITH THE 56TH PICK IN THE 2012 NFL DRAFT.... For just the fifth time in the past 14 drafts a Buckeye wasn't taken in the first round. After what must have been an excruciating wait, former tackle Mike Adams was finally selected in the second round by the Steelers. Many believed Adams to be a first round pick, but a bad decision cost him first day money. After testing positive for mariujuana use at the Combine, the Steelers dropped Adams from their board, but the tackle, heeding his agent's advice, made a pilgrimage to Pittsburgh to admit his shortcoming:
Metz said he told him, "If you were my son, I'd tell you to get in the car, drive up there, see them face to face like a man and tell them you screwed up. He got in his car and drove over there. It was important to him, he wanted to be a Steeler.''

When he arrived, he met with Colbert, coach Mike Tomlin and president Art Rooney.

"We told him he was off our draft board,'' Colbert said.

But the fact that Adams made that drive, which the Steelers appreciated, led to circumstances that culminated in them drafting him Friday night. 
Adams was joined in second-day draft festivities by Posey, who was taken by the Texans early in the 3rd round.  One has to wonder where Posey might have been taken had he not been mandated to sit out for the majority of the season. Despite Bollman's best efforts, I've got to believe Posey is at least a second rounder if he plays even three more games last season.
GOING BEYOND STANDARD EXPECTATIONS. Yesterday the NCAA gave Gamecock fans the best news they could have hoped for as the Committee on Infractions accepted the school's proposed sanctions of a loss of scholarships, a significant reduction in recruiting visits, an $18k fine and three years probation.
The program was hit with a failure to monitor after it was discovered that players received $59,000 in impermissible benefits mostly stemming from reduced hotel room rates. In contrast to a similar case closer to home, South Carolina was able to avoid a postseason ban.
I'm glad this case is over. I was getting sick of reading about it every day. Oh, wait...
STUFF THAT ENTERED THROUGH THE INTERNET'S BACKDOOR. The state of the interweb… Long day indeed... Hey intern, go get me a coffee, and a car and a yacht and season tickets and bonbons… I don't care who you are, this is a good song... Look, an old man throwing footballs.