Good morning Buckeye faithful and welcome to your Tuesday Skull Session.
Well it turns out the Final Four is this weekend and not last weekend, making my impromptu spring break trip to New Orleans this past weekend a bit of a let down. In all seriousness, though, Final Four or no Final Four, Bourbon Street is my new official street in this great country of ours.
New Orleans is such a great time that my friend who went with me last weekend and endured the rigorous 14-hour drive down there and also back to Columbus, will be going back down this weekend for the game. Oh the challenging life of a Political Science major.
If I hadn't spent every penny to my name last weekend, you bet I'd be back down there again. Even last weekend when the Buckeyes weren't in New Orleans, I ran into alumni of this great university just watching the game and jumping up and down like little children after learning that their beloved team had accomplished something so great.
If people are excited about the Buckeyes in New Orleans when they weren't even their last week, imagine how incredible it's going to be this week. To all those going: Paint Bourbon Street scarlet and grey. Let's ride this momentum to a championship.
Go Bucks.
ALL-AMURICAN. Jared Sullinger has officially become the first player to repeat as an All-American team selection in the last three years. The 6-9 sophomore is joined by Thomas Robinson of Kansas, Draymond Green of Michigan State, Anthony Davis of Kentucky, and Doug McDermott of Creighton on the All-American team.
Tyler Hansbrough of North Carolina was the last player in college basketball to be selected two years in a row back in 2009. Sullinger is also the first freshman to repeat as an All-American since Louisiana State University's Chris Jackson did it back in 1989 and 1990.
The selection of Thomas Robinson and Sully to the All-American team sets up an All-American matchup next week between the two big men. I expect both players to have big games and neutralize each other. It's going to come down to whoever can stay out of foul trouble as well as whose teammates are able to come up big when it matters most.
I SWEAR, I'VE CHANGED. Many refer back to Kansas' win over Ohio State at the beginning of the season as a fluke win in large part because Jared Sullinger was injured for the game.
The Buckeyes played Kansas pretty close throughout the duration of the game, but just didn't have the talent to overcome the future All-American Thomas Robinson without their best player. Many believe OSU is going to be the favorite this time around since Thad Matta's squad back at full strength, but Kansas' head coach Bill Self isn't buying it.
Self believes his team is a much different and better team since their original matchup with the Bucks.
"I felt like we had to beat Ohio State back in December to put us in a position to have a quality win to get in the NCAA Tournament," Self said. "That was my mindset. We have gotten so much better."
Kansas' Travis Releford stated that he didn't believe his coach thought they could be as good as they've turned out this season in the beginning.
"The beginning," Travis Releford said when asked when he first thought this could be a Final Four team. "Coach probably didn't agree with it, but we all came together outside of the gym and just were talking and told ourselves that we're coming together this year. And listen to coach and listen to the things he wants us to do and play the way he wants us to play, then we can get there. And we buckled down and we just listened."
We'll get to see how well Self's players were listening to him this season come Saturday.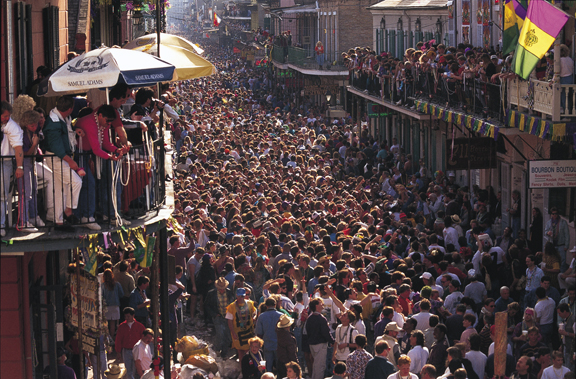 THE OTHER SIDE OF THE BRACKET. While OSU fans are salivating over their own matchup this weekend, there is another game to be played on the other side of the bracket, and it should be a doozy.
As John Clay of Kentucky.com writes, Kentucky has some passionate basketball fans. The state has been blessed by the college basketball gods with two excellent programs in Louisville and Kentucky.
Both teams feature big-name coaches in Rick Pitino and John Calipari, both have extremely wild fan bases, and both have never met in the final four. Clay points out how the two schools came close to meeting on college basketball's biggest stage back in 1975 and 1986 but both years one team fell a game short.
Clay's article also mentions how this will be the first time two programs from the same state will play in the Final Four since Ohio State and Cincinnati met in the national championship back in 1962.
Both teams know how much is on the line this game in terms of getting to the National Championship game, but the in-state bragging rights will also be another big reward for the winner of this game. My money is on Kentucky, but it's still March and crazier things have happened.
FOOTBALL? IN SPRING? Urban Meyer stated over a month ago at a meeting with the Ohio High School Football Coaches Association that he would like to help Ohio implement football practices for high schools for 10 days during the spring.
Supporters of this proposal believe it will help Ohio high school football players compete with players from other states which already do this. But B.J. Bethel of Dayton Daily News asks how much will this truly benefit high school players?
Bethel cites that according to the NCAA only 1 in 17 high school football players actually go on to play college football. So will these additional practices really benefit the more average high school players?
In my opinion, I believe any amount of extra practice should help improve any player's overall quality of play, however, I can't possibly believe that a few extra practices will have an incredibly significant effect on the overall quality of Ohio high school football.
Personally, I think Meyer is doing this because he thinks he can get on high school coaches' good side and that it will help him with recruiting. As Bethel claims in the article, Meyer's proposal benefits high school and college coaches way more than it does players.
I guess I don't really have anything against extra practices, but I'm not really for it either. I'm very indifferent on the matter, unless it helps Meyer bag every great recruit in the state of Ohio, then I'm in.
LOS LINKS. Ohio State game notes for the final four... The road to Bourbon Street starts on High Street... Kansas Ohio State game poll... Your Wooden Award All-American team... Austin Rivers goes to the NBA.