Good morning Buckeye faithful and welcome to your Tuesday Skull Session.
Not too long ago, people were looking down at the Buckeyes' basketball team. It just seemed as though they weren't playing as a team, citing character issues, Matta losing control of his team, and an offense that featured such great plays as "give the ball to Sullinger."
Point being, the Buckeyes were playing stagnant, lazy basketball. Fans, players, and coaches weren't satisfied with this effort from such a talented squad. But the NCAA tournament has been their coming out party.
More specifically, the Buckeyes' last game against Gonzaga was the best team work I've seen from this squad all season. They even found ways to play without Sullinger which was a difficult task for them early in the season.
While I'm proud of how much this team has come together over the Big Ten Tournament and the NCAA tournament, we should not be getting too excited about reaching the sweet 16. This team needs to stay focused and remember that there's more games ahead of them if they can keep their collective cool.
I won't say anything about how far I think Ohio State can go for fear of jinxing their run, but I believe this team is pretty special and that they can accomplish big things. Now we just need to hope Yancy Gates can keep his collective cool and we're set for a fantastic Ohio matchup this Thursday.
MIDWEST IS THE BEST. You may have heard this weekend that there are a couple teams from Ohio in the sweet 16. However, the Midwest also has a few other teams making a splash on college basketball's biggest stage.
Seven teams from the Midwest region made the sweet 16, including: Ohio State, Cincinnati, Kentucky, Louisville, Xavier, Ohio University, and Indiana. All of these teams are less than two hours from Cincinnati. While it is certainly exciting to see the Midwest so heavily represented, Dan Wetzel of Yahoo Sports points out that all these teams aren't so fond of one another's success.
Wetzel describes how these teams have a particular hate for each other and that there are some pretty interesting rivalries that have developed over the years. In OSU's case, Thad Matta seems to be at the attention of several of these Midwest-area rivalries.
Wetzel discusses how Indiana's head coach Tom Crean has a particular dislike for Matta because of Matta's success at recruiting players from Indiana.
The article also mentions John Groce, Ohio University's head coach, who was an assistant coach under Matta. Groce famously called four technical fouls in a practice game against Jamar Butler, according to Mr. Mark Titus. It certainly would be interesting to see this pupil versus master matchup, but it's beyond unlikely to see OU power past North Carolina, although they did back in 2002.
Wetzel also points out how Matta once was Xavier's head coach. While Wetzel claims Matta is still held in high regard back at Xavier, this was not the case in 2007 when the Buckeyes faced Xavier in the NCAA's. Many were angry about Matta's departure and his former team played like it in that game, nearly pulling off the upset.
It's certainly exciting to see so many local schools this year still in the tournament, and maybe they'll provide some more upsets this weekend.
THE ROAD AHEAD. It's only the sweet 16 and there's still a long road ahead, but ESPN's Eamonn Brennan ranks the Buckeyes as one of his favorites to win the national title.
Additionally, both the KenPom and LRMC rank Ohio State as the number two favorite to win the title this season. Brennan likes how consistent the Buckeyes have played so far in the tournament. He also believes Aaron Craft and William Buford are the two biggest factors moving forward.
If Craft even gets half the results he had against Gonzaga, this team will be extremely more productive. Buford has still yet to get back on track after another poor shooting performance. If Craft and Buford start making shots, the sky is the limit for this team which is already sound defensively.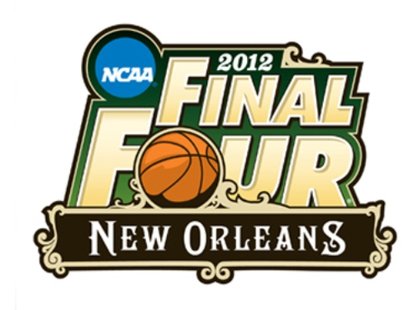 WINNERS, LOSERS, AND EVERYTHING IN BETWEEN. The Cincinnati Enquirer takes a look at the winners and losers of the tournament so far. Spoiler Alert: The state of Ohio might be listed as a winner.
Among the other winners, the Big Ten conference is listed for, like the state of Ohio, having four teams in the sweet 16. The Buckeyes and Spartans are the two favorites in both of their regions, Indiana is playing a Kentucky team which they knocked off earlier in the season, and Wisconsin gets a shot at a Syracuse team without their star center.
Overall, the Big Ten has a pretty decent shot to go 4/4 into the elite eight.
PATERNO POLLING WELL. Approximately 46% of people in a 1,300-person poll conducted by Quinnipiac University said they would like to rename Beaver Stadium of Penn State after the recently deceased Joe Paterno.
It appears Paterno's ghost is still haunting a Penn State program which would just like to move on into a new era of football. It's hard for me to have an opinion on this issue because I am not a Penn State fan. If I was, I can imagine I would feel strongly about preserving Paterno's legacy. However, the scandal which ultimately ended his career certainly needs to be a factor in this decision.
LOS LINKS. Would you care for more laxing, bro?... Smart a fit in Illinois?... Browns football? Browns football... Matchup of the half century... Brady Hoke and social media, anyone?