Oh, I didn't see you there. You caught me mending my fences. Been a long time since I've been back around the way. Ms. Elika's transition into new and exciting things certainly opens the door for a torrid, two Friday affair with your favorite Dubcast hosts.
Look, it's going to be weird at first, sure, but that's why we brought those tasteful bacchanalian masks. No, that Dionysus wig with adjoining Jabbawockeez face plate doesn't look weird, it looks mysterious and freaky. And believe you me, that's kind of our thing.
Now since the last time you and I had coffee together, people have openly questioned the credibility of this very site. There are those that say all 11W does is regurgitate information from other locations. You know who else regurgitates things? Mother birds. Sure, they occasionally abandon and/or eat their young, but it's all in the game.
In fact, it sure sounds like traffic business has been booming at 11W Industries of late. Try as I may, USA Today's charts and graphs often overwhelm and confuse my simple blog mind, so I won't interject anything like that in this space as to not confuse myself midsentence.
However, I hear from folks far smarter than you or I that unique visitors (which, you know, for prospective future digital advertisers who weigh opportunity costs are kind of a big deal) of late are putting the fear of god into some of those operations who depend on the tried and true paid subscriber model. But what do I know. Now I'm sure I could burn 1800 words making Denny's jokes and pretending I don't get this reference, but in politics (the subject of which I am actual, non-fictitious degree holder in), the rule is always "never punch down".
With that unpleasantness behind us, let's move on to what's important in life (Ohio State sports) and what I do best (like write sensual slow jams to Denard Robinson).
Prost! 
HASHTAGBESTDAMNBALLINTHELAND. Despite pushing a failed social media experiment on the cover of their most recent edition, Sports Illustrated (largely courtesy of the words of scribe Kelli Anderson) can't seem to say enough good things about 2011-2012 Big Ten conference basketball in the issue. Even though the league's served as something of a unifying force between advanced stat and traditional eye test minded hoops aficionados alike this year, there's still something undeniable about the nature of some of the games that leave us for all intents and purposes asking aloud, "her?".
That being said, with a likely 9 NCAA tournament teams and adjusted defensive efficiency power ranking domination for days, it can be awfully hard to argue with the results. But what's the reason for the league's ahistorical depth, balance, and relative strength?
Every team plays a different style. "Some teams run, some teams walk it up," says first-year Penn State coach Patrick Chambers. "Bo Ryan makes it a possession game. Northwestern plays a Princeton style. You really see every possible style of play within 12 teams."

And then there's the fan base. With the exception of private Northwestern, which regularly packs its 8,117-seat Welsh-Ryan Arena, the Big Ten features big public universities, big arenas and big crowds. With 2.48 million spectators last year, the conference led the country in attendance for the 35th straight season.
Alas, if only we were prone to mindless, my-cousin's-more-endowed-than-yours-is chants, we could really be cooking with gas right about now.
THE WONDERFUL FUTURE. The 2011-2012 basketball season is still not even fully through its second trimester, but it's already time to start talking about having that next one. Thankfully Gene Smith is far more forward thinking than any of us (*rimshot*) and has already lined up some 2012-2013 opposition for Thad Matta's group. While the specific sites and matchups remain to be set, Ohio State is expected to find themselves in a bracket along the likes of Washington, Seton Hall, and Rhode Island. Other teams participating include Albany, Loyola, the University of Missouri-Kansas City, and Norfolk State. Woof. So what do we have to look forward to if you were to take your thoughts on the tournament and sum them up entirely in coach speak, cliche, and courteous corporate double talk? Coach Matta, take it away:
"Opening the 2012-13 season in the Hall of Fame Tip-Off Tournament will give our team the opportunity to gauge itself against quality competition in an NCAA tournament setting.  Our program appreciates the opportunity to be a part of this outstanding event."
NAILED IT! Thanks, Coach.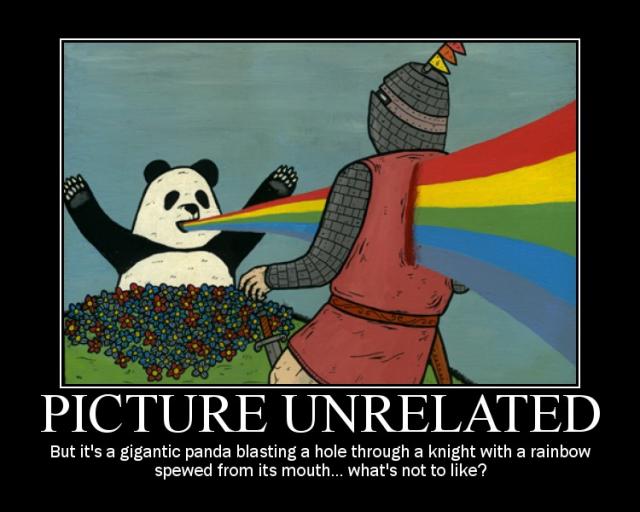 THERE'S SOMETHING I LIKE ABOUT YOU BUT IT'S NOT BEING A GIRL IN A BOY'S BODY, IT'S BEING A WRESTLERRRRRRRRRRRR FOOTBALL PLAYERRRRRRR! As mentioned by Jason on Monday, Ohio State's new strength and conditioning coach Mickey Marotti, frankly put, is kicking the Buckeyes' ass. While the last S&C group was often spoken highly of and usually mentioned whenever the previous administration had the opportunity to as a real draw for the program, the matter of fact that veterans are so vocally (and particularly in such numbers) expressing how rough the last few weeks have been have to leave a good taste in your mouth as to what to expect when things get real, oh, let's say in about 7 months.
To gain insight into how the Buckeyes are going about re-imagining the weight room side of things, the indomitable Adam Rittenberg from the four letter sat down with Marotti recently to provide us with as many state secrets as he was willing to divulge. On the overall conditioning philosophy? "My philosophy is to train them so they can maximize their genetic potential and train them to be ready to play the game of football. The methods that we use are a mix of power lifting, Olympic lifting, old-school strength training, high-intensity training, from metabolic alternative methods training to strongman stuff. All the different modes of training. We've made a huge focus and emphasis on acceleration and speed. Right now is our biggest acceleration cycle. " Feeling sore yet?
Perhaps most interestingly, Marotti and co. most deemed fit the need to reinvent the players from the inside out. Literally.:
What's your approach toward nutrition, and have you made any changes there?

MM: Yeah, I would say that's the biggest change we've made. We've upgraded the training table. We hired a full-time nutritionist who works out of the weight room, she has her own office in there. We instituted mandatory training table four or five days a week. We instituted Breakfast Club, which is a conglomerate of players who need to lose weight, gain weight or lose body fat, and they meet every day, Monday through Friday, for breakfast with our nutritionist and a strength coach. We monitor body fat. We just did it again for the second time this offseason, and we'll do it a few more times. We upgraded our recovery station. We upgraded our fueling station, which is before practices and workouts. We made a huge emphasis: all of our coaches are at training table, all of our strength coaches are at training table.

You get what you emphasize in this world. If you emphasize it, hopefully that's what you get. If you don't make a big deal about it, the kids, they're 18, 19 years old, they're not going to make a big deal about it. So we've made a huge deal about eating right, healing their body and trying to do the best you can to maximize your body. 
Personally I'd really pegged Braxton Miller as more of an Andrew Clark. There's also no doubt in my mind Nathan Williams is a total John Bender.
ALL BUCKEYE EVERYTHING. Ohio State may not be eligible to play in the Big Ten's second annual championship game come next Fall, but that certainly doesn't mean they won't have a meaningful say in the way the conference title race shakes out. The Orlando Sentinel's college football blog has a list of the top 5 games to watch in the Big Ten in 2012 and the Buckeyes find themselves in three of them. Urban's first foray into Big Ten conference play draws attention for obvious reasons, but with the added dimension of Mark Dantonio's recent butt hurt, the Michigan State game (which is in East Lansing this year) could be particularly tasty.
The other loud mouth with a quick pull trigger and no filter between the space between his ears and mouth, Bret Bielema, will continue breaking in a first year starting quarterback and a mostly green coaching staff as the Buckeyes come to town for a rubber game of sorts (this does not mean what you think it does, Bret). Given the way the Leaders division is likely to unfold, this one in particular could have serious ramifications on Bucky Badger's return to Indianapolis aspirations.
Of course the one game the Sentinel fails to give its proper due comes courtesy of the site of E2B3, Nebraska v. Ohio State. Details to come (in the industry, we call this a tease.)
 WILL BIG MIKE WAIT 'A LONG TIME'? NFL Network/NBC talking head Mike Mayock (arguably the most listenable pro color guy this side of the MNF broadcast booth dearly departed Ron Jaworski) thinks given the Lions specific needs and the way he foresees the draft unfolding, Ohio State offensive line stalwart Mike Adams could find his way to Detroit this April. Mayock tells M Live, "[Adams] has had some off-the-field issues. I spoke with his offensive line coach the other day. He really helped himself at the Senior Bowl. I think he will continue to help himself at the combine. Most people had second round grades on him, but he's moving up. I think he's a real logical guy for you to keep your eye on as we get closer to that 23rd pick this year."
While I'm not one to openly question the expertise of someone with the scouting eye of the likes of Mayock (J/K I'm an opinionated fool on the internet), I'd actually find myself somewhat on the surprised side should Adams last that long. Given the dominant Senior Bowl showing from the native son of the Columbus area, it would seem likely that picks 10-15 would be a more probable landing spot. Alas, another NFL mock draft has Adams forming a blind side/strong side battalion with Michael Oher in Baltimore via falling all the way to pick 29. When the universe humbles us in proving once again we know nothing at all, Adams will ultimately be chosen by the Cleveland Browns with the fourth overall pick and DJ will be forced to drown his sorrows with a pimm's cup in a pimp cup.
A LINK DUMP TO THE PAST. Tanks are important... Darren Rovell just might be the antichrist... No cable? March Madness On Demand is gonna cost you about $3.50 $3.99... The NCAA will provide some kind of transparency. What? I don't know... Every movie poster cliche ever... Happy Corgi Friday... The plot of Harry Potter... What? Ok. El Guapo disapproves as well... Where movies take place geographically in infographic form... The fastest production car in the world at its top speed... Far Cry 3's trailer pretty much begged for it... Did you really think Corgi Friday would only merit one link?... Someone made DadBoner's Super Bowl recipe... All of Wes Anderson's slow motion shots set to the music of... Ja Rule.