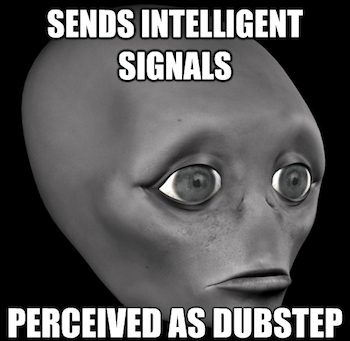 So what's the deal with consensus preseason Top 5 basketball teams mentally checking out, showing no signs of cohesion or unity, and little care for anyone other than themselves anyway?
Ohio State's men's basketball team has left much to be desired of late. And yet, given the sheer talent of this group, could very conceivably still win the national title. It's like a Choose Your Own Adventure book, except the illusion of control is false and all endings result in death/losing in the Sweet 16. Wait, wasn't that like *most* of the Choose Your Own Adventure books?
In order to scope out our deterministic fate, we welcome in a Dubcast double step (/head slap) of authority on Ohio State's next (and final) two regular season opponents. Will Northwestern be just or just Northwestern? Will Sparty party hard or merely hardly Sparty party? All this and famed internet denizen Johnny Ginter and I talking over each other:
0:25 - "What's *YOUR* deal", the Jim Harbaugh inside us all asks the Ohio State men's basketball team. Johnny and I kick things off by talking about what's wrong with this group and whether or not it'll matter if we keep telling ourselves "UCONN 2011! UCONN 2011! UCONN 2011!" We also discuss what's going on between the ears of one former Naismith College Player of the Year runner up.
12:28 - We welcome in Chet Haze hype man Rodger Sherman of Sippin' On Purple. We discuss the reasons for Northwestern's fringe NCAA tournament status, what an NCAA tournament berth would mean to Northwestern, whether or not this game is must win for the Wildcats, and naturally what one hip-hop song the 2011/2012 Northwestern men's basketball team is most analogous to.
27:15 - To get a sneak peak of Sunday's finale against Michigan State, we welcome back to the program The Only Colors' (The Only Colours in Canada and the UK) Pete Rossman, who was fresh off having his heart ripped from his chest and stomped on by Indiana. Pete was a good sport though and talks about how Michigan State got to where they are and what it's going to take for Ohio State to slow down the Spartans in a rematch. He also shares his idea for a fine summer blockbuster.
40:35 - You ask, we answer. "Ask Us Anything" returns and we do our part by answering that anything (from readers just like you!) If you have a query related to Ohio State and/or the greatest mysteries of life, send them to us here.
The opener this week comes courtesy of Mouse On Mars and their single "polaroyced". After Rodger, we send him off the only way fitting with Gucci Mane's "Lemonade". Post-Pete, you hear the delightful sounds of WZRD and their "Teleport 2 Me, Jamie". And finally, our closer, is "We Are Young (feat. Janelle Monáe)" from fun..