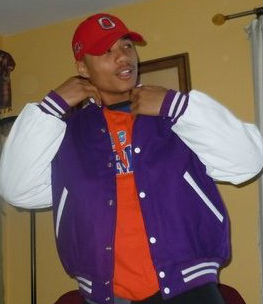 Now that the Ohio State recruiting class of 2012 is basically signed, sealed, and delivered (sans one Stefon Diggs), it is time to shift focus onto the next crop of stars, the recruiting class of 2013.
Like 2012's bunch, the 2013 group is very talented and Urban Meyer and the staff have wasted no time in going after not only the best players in Ohio, but also the entire nation.
Things will definitely be done a little bit differently under Urban, as at this point the Tressel regime was a bit more conservative in handing out offers, while Meyer has already dished out over 50 offers for a class that will number somewhere between 15-20 players.
Regardless of how they go about it, Ohio State is in line to land a recruiting class that will challenge for the top spot in the nation come next Signing Day. In this first segment of "A Look at 2013", we take a glance at some of the offensive players the Buckeyes are targeting in the early going, how they can fill needs based on the current roster outlook, what the latest buzz is and much more.
Join us after the jump to take a look at some of the recruiting class of 2013's rising stars on Ohio State's big board. We will be back next week with a look at the defensive stars in the class.
QUARTERBACK
Heading into the 2012 season, the Buckeyes appear set at quarterback with Braxton Miller, Kenny Guiton, and Cardale Jones behind center. Miller will be a second year quarterback and likely has two years left after this one, Guiton will be a redshirt junior with a year left, and Cardale Jones will either be a true freshman, but more likely will redshirt, giving him four years of eligibility remaining.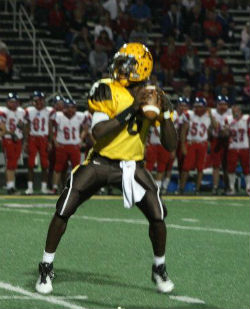 Jones is a talented player, but it is unknown if he will be able to take his raw ability displayed at Glenville and then Fork Union Military Academy and translate it to the BCS level. That, coupled with a natural need for depth, leaves Urban Meyer on the prowl for at least one, but more likely two quarterbacks in the class of 2013.
The top target as of today and the most likely to be a Buckeye in my opinion, is Malik Zaire of Kettering Alter. Zaire was offered by the old staff, but is still not completely sure his offer has been confirmed by the new regime despite a lot of contact already. Because Zaire plays in a triple option offense, I think the staff may want to see him throw in person before confirming that offer, but at the end of the day I expect Malik to be a Buckeye and that could happen by the end of this coming summer.
Other players in the mix include two others offered by the old staff and one by the new staff in Ellenwood (GA) Cedar Grove's Jonathan McCrary, Seffner (FL) Armwood's Darryl Richardson, and the recently offered Georgia commit, Brice Ramsey of Kingsland (GA) Camden County. Meyer and Mark Pantoni should be familiar with McCrary and Richardson from their days in Florida, but there has been very little chatter if Ohio State remains in the mix to sign these star signal callers. Ramsey is likely a long shot with his current pledge to Mark Richt, but OSU is just getting into this one and could make it interesting.
Finally, the next group of players are on the radar, but evaluation is still needed and you can expect a lot of buzz about these names over the next few months. Toledo St. John's Brogan Roback and Bolingbrook's (IL) Aaron Bailey are both set to visit Columbus this weekend and we should know more after those trips, while Kent Roosevelt's Tra'Von Chapman, Whitewright's (TX) Tyrone Swoopes, and Virginia Beach (VA) Salem's Bucky Hodges have also garnered Ohio State interest.
If I had to guess at this point, I would say Malik Zaire will be a Buckeye and then either Chapman or one of the national quarterbacks will come to Columbus as well. I think there will be almost double the names on the quarterback list in about a month or so, as Mark Pantoni continues his evaluations and sets Urban and Tom Herman on the trail to find Braxton Miller's successor.
RUNNING BACK
The Buckeyes brought in Bri'onte Dunn and Warren Ball in the 2012 class, but that won't stop them from pursuing another back or two from an extremely talented group in the 2013 class.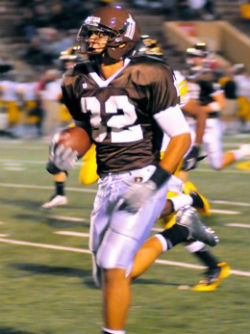 Ty Isaac is probably ranked as the highest player on Ohio State's board right now. The Joilet (IL) Catholic Academy star can do it all, including catching passes out of the backfield, something Urban Meyer and Stan Drayton love employing in this offense. Isaac has offers from some of the top programs in the country, including Michigan, Notre Dame, Arkansas, and USC, among others and will definitely be tough to win over. The good thing for OSU is that Isaac is planning what will be his third trip to Columbus in the near future and with Urban Meyer, you always have a shot with a player of his caliber.
The other players with offers that are definitely in the mix are longtime Buckeye fan Derrick Green of Richmond (VA) Hermitage, Howland's DeVeon Smith, McDonough (GA) Eagles Landing's Keyante Green, St. Petersburg (FL) Catholic's Ryan Green, Greensboro (NC) Northern Guilford's TJ Logan, and Delray Beach (FL) American Heritage's Greg Bryant. Two other players visiting this weekend are Kendrick Foster of Peoria (IL) Richwood and Ezekial Elliott of of St. Louis (MO) John Burroughs.
I think the Buckeyes end up with two backs in this class and I think they will come from the group of Isaac, Green, Smith, and Logan. Obviously things can change as it is very early in the process, and as the summer draws near things should begin to get less cloudy on the running back front.
WIDE RECEIVER
The Buckeyes added a good group of players at receiver this past year, but Urban Meyer is always looking for play makers and it looks like in 2013 he will grab a couple of those from the wide receiver position.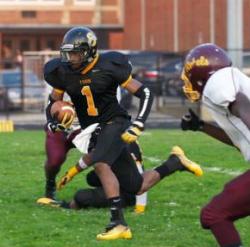 Jalin Marshall is already in the bag and will be playing receiver at Ohio State, but that doesn't mean there isn't room for two to three other big time pass catchers in this offense.
The consensus top target on the radar is Monaca (PA) Central Valley's Robert Foster. At 6-2/190, Foster has good size to go along with excellent speed and ability to change direction, making him the shift yet strong play maker this offense has been lacking. Foster is garnering interest from the top programs in the country, but visited Columbus a few weeks back, really enjoying his time and hitting it off with current quarterback Braxton Miller, as well as potential future quarterback, Malik Zaire.
Joining Foster with offers at this time are Cleveland Heights' Shelton Gibson, Charlotte (NC) Mallard Creek's Marquez North, Matthews (NC) Butler's Uriah LeMay, Fort Lauderdale (FL) University School's Jordan Cunningham, Tampa (FL) Jesuit's Travis Johnson, Jacksonville (FL) Bishop Kenny's Ahmad Fulwood, Crete (IL) Monee's Laquon Treadwell, Dallas (TX) Jesuit's Jake Oliver, Nokesville (VA) Kettle Run's Michael Parker, and Tampa (FL) Middleton's Richard Benjamin. Other players of interest, but without reported offers include Shaker Heights' De'Niro Laster and South Bend (IN) Clay's Wesley Thomas.
This crop is hard to predict right now, but if I had to call it, I would say Foster and Gibson will be Buckeyes, with maybe one other player joining the class.
TIGHT END
When the 2013 class are freshman, Ohio State will have Jeff Heuerman as a junior, Nick Vannett as a redshirt sophomore, and Blake Thomas as either a sophomore or redshirt freshman. The need for tight end in this class really isn't great, but there will likely be at least one brought in, if not two.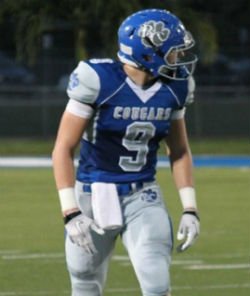 Most recruitniks are aware of Camp Hill (PA) Cedar Cliff's Adam Breneman, regarded as the nation's top tight end in the class. Breneman has offers from Michigan, Penn State, Alabama, Florida State, Miami (FL), Notre Dame, Stanford, Tennessee, and many others in addition to the Buckeyes, so winning over his services will not be easy. While he grew up a Penn State fan, he has said that will not play a huge factor in his decision, and the good news for Ohio State is that he will visit some time in the near future.
The other player at tight end that OSU has offered is Wyatt Shallman of Detroit Catholic High School in Novi, Michigan. Shallman is being looked at by many schools as a defensive lineman, but Urban Meyer has told Shallman he wants him at the "H-back" position and will utilize his athleticism on the offensive side of the ball. Many think Shallman will end up at Michigan, but a visit to Columbus on January 29 turned his head and he will definitely keep the Buckeyes close to mind while he deliberates his decision.
After Breneman and Shallman, no other tight ends have been offered, but the list of potential targets include Naples (FL) Barron Collier's Mike Heuerman (brother of Jeff), Bishop Hartley's Jacob Matuska, Riverside (CA) John W. North's Marcus Baugh, and Millersburg West Holmes's Brock MacCaulay.
It is too early to tell how things will play out here, but I think OSU has a very good chance to land Breneman, a solid chance with Shallman, and a very good chance with Heuerman if he ends up receiving an offer.
OFFENSIVE LINE
Last, but certainly not least is the offensive line. The Buckeyes reloaded a bit in 2012 with Taylor Decker, Kyle Dodson, Pat Elflein, Jacoby Boren, and Joey O'Connor, but the need for more linemen is still great in 2013, especially at the tackle position.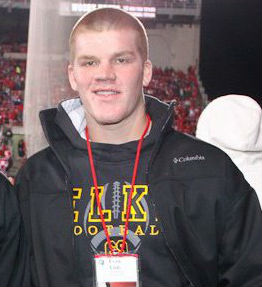 Ohio State has offered six tackles already and they are some of the nation's best. The lucky bunch includes Peoria (IL) Manual's Logan Tuley-Tillman, Parker (CO) Ponderosa's Chris Fox, Lemont's (IL) Ethan Pocic, Washington DC Dunbar's Derwin Gray, Owensboro's (KY) Hunter Bivin, and Lake City (FL) Columbia's Laremy Tunsil. Landing any of these players would be an absolute home run for Ohio State, but until things develop further I wouldn't hold your breath on any of them committing anytime soon.
The next group of players who could be in line for an offer include Centerville's Evan Lisle, Huber Heights Wayne's Lovell Peterson, Cincinnati Archbishop Moeller's Alex Gall, Springboro's Sean Welsh, Canton GlenOak's Steve Mathie, Lakota West's Kyle Meadows, Hamilton's Ben Flick, Thornville Sheridan's Tate Leavitt, Cincinnati Walnut Hills' Isaiah Johnson, Wexford (PA) North Allegheny's Patrick Kugler, Wheaton (IL) St. Francis's Kyle Bosch, and South Bend (IN) Clay's Shakir Carr. 
Once again, it is too early to tell how things will play out here, but if I was a betting man, I would put good money down on Lisle and Peterson to be Buckeyes if offered, which I think will eventually happen down the road. There is a good chance the Buckeyes will land a couple of other names from this list, or some new names that may emerge, but right now there is no real clarity in the offensive line situation and probably won't be until after summer camps.