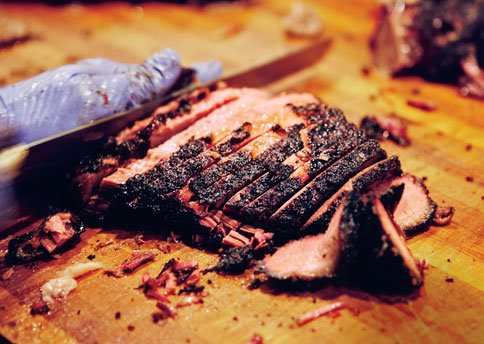 Good Thursday, 11Wtariat. We're but one day to go in the week before when offices customarily begin to observe Christmas (ergo your productivity will also be observing a bit of a holiday). That means you've probably already mailed it in. What better way to make it official than to spend the next hour of your life listening to the latest Eleven Dubcast?
This week's episode begins with a terse but acknowledging hat tip to last weekend's less than rewarding loss to Kansas. For all intents and purposes, we'll chalk that one up as an exhibition contest and move on with our lives. Can this team wins without Jared Sullinger in the long term should his back issues flair back up again? Conveniently it probably won't matter as long as he's good to go by the end of a very meaty conclusion to conference play.
To really dig deep on everyone's favorite topic of the moment (one: Meyer, Urban F.), we bring in Sports Illustrated's Andy Staples. Andy served as a beat writer during Meyer's first 3 years in Gainesville and also has the unique vantage point of being not only a national college football writer/personality, but also is a former University of Florida football player. We discuss what we can expect in the early stages of the Meyer regime, whether the spoils of Monday & Tuesday with respect to recruiting will represent the norm or just a temporary flash in the pan, as well as what (if anything) we can expect from January 2nd's Gator Bowl. Lastly we dish on the BCS title game and what possible outcomes represent and most importantly, delicious, delectable barbeque.
Lastly, Johnny and myself dish on our thoughts on Urbz' poach-a-palooza and what's to come for the basketball team. Please to enjoy. BONUS: We're pleased to introduce a special new running feature at the end of the program where we do dramatic readings of a real life, unaltered 11W comment that catches our eye for any variety of reasons. Be the shining golden statue of liberty that you are and it could net your words being performed by one of us two. Excelsior!
Right click save as here to download this to your hard drive so you can load it onto your fancy new Samsung Galaxy Nexus. You can also use the iTunes store if you're #TeamiPhone4life or just the kind of cat that really appreciates iTunes. And yes, as always, just hit play below to get the party going right off the bat:
As for this week's music, we kick things off with The Kills' "You Don't Own The Road". After Mr. Staples is done enlightening us as to the best barbeque in the known universe, we're graced by Grouplove's "Colours". Finally, we close things with Peter, Bjorn, and John's "Dig a Little Deeper".