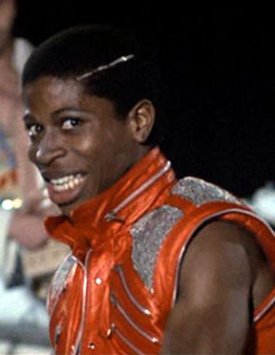 It was about as attractive as the administration's handling of the football scandal but Thad Matta's basketball Buckeyes withstood early cold shooting, a lack of intensity and a William Buford stinger on the way to a 70-50 victory over Lamar tonight in Value City Arena. 
Jared Sullinger found himself back in the starting lineup and responded with his 6th dub-dub of the season with 18 points (8/11) and 11 boards in 30 minutes of action. 
Fellow baseliner Deshaun Thomas continued his coming out party with 16 points (6/12) and five boards as the only other Buckeye in double figures. 
Buford scored all seven of points in the 1st half and again struggled from the floor hitting just 3/11 from the floor including 1/6 from distance while handing out four assists. 
Ohio State used runs of 11-2 and 9-2 to build a 34-21 lead at the break. 
Trailing 4-3 early, the Buckeyes received points from four different starters during the 11-2 run creating some space at 14-6. Lenzelle Smith started the burst with a triple and Sully scored four straight despite showing a bit of a limp following Saturday's foot injury suffered at South Carolina. 
Leading just 19-12 with 6:48 left in the half, Buford sparked a 9-2 run with a triple but injured his shoulder the next trip down the floor. With Buford on the sideline, Thomas hit a layup in traffic, Aaron Craft unleased a patented hesitation drive for two and Evan Ravenel capped the mini spurt with a bucket off a nice look from Craft to make it 28-14 good guys with 4:02 remaining. 
As Bobby Knight was being honored at midcourt, Matta and company digested a lackluster half that saw OSU shoot just 39% from the floor including a dismal 5/12 from the stripe. The good news came defensively as the Buckeyes held Lamar to 31% shooting including 0/8 from distance while winning the boards 24-15. 
Still, the poor offensive showing was troubling as there looked to be little cohesion in a starting five trying to get its groove back. While there were open looks that simply didn't go down, the Buckeyes didn't show the crisp ball movement that had become the norm prior to Sully's back injury. 
Ohio State started the 2nd half a little warmer hitting 7 of their first 10 shots, eventually using a modest 7-2 run increasing the lead to 51-33 at the under 12 media timeout. The run featured a Jordan Sibert trey in transition and a nimble sequence from Sully in which he hauled in a defensive carom, dribbled up court to foul line extended and found Thomas for a triple from the corner pocket. 
There was little to get excited about from there saving the usual JD Weatherspoon thunder dunk, this time off a well placed lob from Shannon Scott to cap the scoring. 
Even with the hot shooting to start the 2nd half, OSU shot just 45% for the game. The three point shooting remained non-existent to the tune of 6/17 (35%) and the free throw shooting was even worse at 8/19 (42%). 
Ohio State overcame their case of the clanks thanks to a defense that was aided by a poor shooting group of Cardinals that shot just 35% from the field including a ridiculous 0/12 from distance. The donut from downtown helped OSU end a streak of 620 games in which the opponent hit at least one three pointer. 
The Buckeyes won the glass 39-35 and outscored Lamar 42-26 in the paint. 
Aaron Craft wasn't spectacular (for him) but contributed four points, six assists, three steals and three boards in 27 minutes while backcourt mate Lenzelle Smith chipped in five points and seven boards including four offensive in 24 minutes of work. 
Jordan Sibert was again ice cold from the field hitting just 1/5 and is now 5/18 in his last five games. Meanwhile, supposed sharpshooter Laquinton Ross has yet to see the court since being declared eligible on December 9th. I've got to wonder if he's having trouble picking up the sets, is out of shape, or both as this team is clearly in need of a legitimate threat from beyond the arc. Matta would only say Ross is doing everything asked but noted a lack of practice time is not helping get him ready for game action. 
In the paint, Amir Williams was solid in garbage time with five points, two boards and two blocks in eight minutes while Ravenel played just seven minutes, tallying five points and three boards. 
The win improved the Buckeyes to 12-1 on the season with Miami, OH coming to town on Thursday for an 8:30 tip in Nationwide Arena. The contest against the down Redhawks serves as the last tuneup before Ohio State hosts Northwestern to kick off B1G play next Wednesday at 5:30pm.