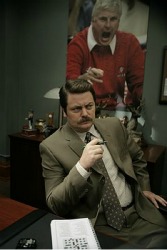 Welcome to a new edition of the Big Ten Hoops Recap. Like the combination spice salgar—a portmanteau of salt and sugar—B1G basketball can taste pungent and it can taste sweet. This week's action was no different, as we saw the league's best team lose without the nation's best player, asterisk implied. It was "a tragedy on par with human trafficking. Slight exaggeration"1.
More savory for the league, an undefeated Indiana squad upset #1 Kentucky in buzzer-beating fashion. Before you don a red sweater and throw a chair in the assumption that you've DeLorean'd your way back to the 1980s, I assure you that it's still present day.   
And yet, a couple teams are already looking ahead to conference play. As evidence to support that claim, two games totaled under 100 points and several more barely eclipsed that. 
Eight B1G teams deserve jerseys with "You Can Get It" rhinestoned on the back, because they celebrated a perfect, if unsightly, week. Meanwhile, the Hawkeyes were swept in the Iowa Cup, as were the Nittany Lions in the Pennsylvania Cup. Northwestern is in the midst of an 11-day break, presumably serving a suspension from an ethics trial about the style of basketball they play.
On the precipice of cracking the Top 25 for the first time since the 2007-08 season, the team of the week is Indiana. Whether their victory over UK signals a return to the national stage, or just a small step forward in their years-long rebuilding project, remains to be seen. However, such a question was on the mind of no one in Assembly Hall as the jubilant fans spilled onto the court and somehow refrained from chanting "Big Ten! Big Ten! Big Ten!"2
INDIANA (1-0) // Beat Kentucky 73-72
Indiana's dramatic win over top-ranked, and youthful, Kentucky gives them a 9-0 start to the season for the first time in 22 years. Though the two squads exchanged leads 13 times, the last few minutes were the most thrilling. After the Wildcats erased a 10-point deficit, and Anthony Davis missed a free throw attempt, Indiana had the ball with 19 seconds to go, down one. Victor Oladipo then committed a turnover, and Doron Lamb was immediately fouled. He missed the first and made the second.
With 5.6 seconds left and UK leading 72-70, Verdell Jones III raced down the floor and found an open Christian Watford. Like the last delicious sip of a milkshake at the bottom of the metal milkshakey thing, Watford launched a last-second three. Of his game-high 20 points, that last bucket was, as the junior described, "the biggest moment of my life."
The Crimson Quarry, enjoyed the outcome but also took the time to answer "Is Indiana back?":
If by back, they mean firmly in NCAA contention, a tough out at home, and a reasonable threat on the road, then yes, I think that is how this team is measuring up. Still, truly getting "back" to what we ultimately expect of the program involves wins in March and April, not December.
MICHIGAN STATE (2-0) // Beat Central Connecticut State 89-69, Gonzaga 74-67
Ahead by two at the half, Michigan State woke up to put away Central Connecticut State. Coming off the bench, freshman Travis Trice notched a career and team high of 20 points. Trice was perfect from behind the thrice line, hitting all four of his tries. For the entire game, he missed his shot attempts just twice.
On the road against #23 Gonzaga, the Spartans left Spokane as the victors. Draymond Green, like the drug PCP, is so fast-acting and powerful, he should be illegal. His 34 points was a personal best and included 4/5 from three-point range. No one on either side of the ball came close to matching his beastliness, though Gonzaga's David Stockton, son of John3, scored 19.  
PURDUE (2-0) // Beat Western Carolina 65-60, Beat Eastern Michigan 61-35
Trailing 29-21 at halftime, Purdue remembered they were playing at home and came back to defeat Western Carolina. Robbie Hummel led the way with 19 points, 7 rebounds, and 4 assists while Lewis Jackson chipped in 15 points. Although the Boilermakers were only 19/36 from the charity stripe, WCU shot 37% from the floor and turned the ball over 19 times. Harouna Mutombo, nephew of Dikembe4, posted a double double for the Catamonts with 18 points and 12 rebounds.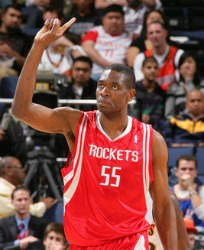 The Purdue defense also came through in their win against Eastern Michigan. Hummel was the leading scorer again for the Boilermakers with 13, but neither team could buy a basket in the haunted West Lafayette ground. Purdue shot 36.4% from the field and converted just 12/23 of their field goals. Eastern Michigan was worse with 31% and 6/13, respectively. The Eagles accounted for a paltry 14 points in the second half, which would have been a decent showing for their football team.
It was Purdue's 24th consecutive home win. In all likelihood, EMU shook their hands after the game and relayed the same message as the previous 23 teams: "My pleasure. See you in hell!"
WISCONSIN (2-0) // Beat Wisconsin-Green Bay 70-42, Beat UNLV 62-51
Uncharacteristically crossing the 70-point threshold, Wisconsin easily took care of their Green Bay brethren. Jordan Taylor bounced back from a poor outing against Marquette to the tune of 15 points and 10 assists with 0 turnovers. Jared Berggren, battling Ben Brust for the most Wisconsin name and appearance on the team, added 13 points, 4 steals, and 3 blocks. He and Ryan Evans, aka "Kid" from Kid 'n Play, made the Badger fans jump around with back-to-back dunks that were 2 Hype. As for Green Bay, I guess they're no longer undefeated.
Wisconsin followed that up by beating UNLV, thanks mostly to Brust's unconscious shooting. The sophomore failed to make just one of his nine attempts and was a Diebler-esque 7/7 from the perimeter. Although his 25-point effort was the story of the game, it's also worth noting that UNLV has a player named Chace Stanback, who I'm pretty sure was a Billy Zabka 80s movie villain.
ILLINOIS (2-0) // Beat St. Bonaventure 48-43, Beat Coppin State 80-63
Illinois, in a response to joining the Top 25 rankings, edged basketball authority St. Bonaventure. After the Illini were behind most of the game, at home, Brandon Paul took control and scored 12 of his 19 points in the last four minutes. A less than 32% shooting performance, and the inside play of opponent Andrew Nicholson, almost did Illinois in. Luckily for them, they were facing a team called the Bonnies.
A more successful Sunday night kept Illinois unbeaten as they dispatched Coppin State. Four Illini players reached double figures, with D.J. Richardson's 20 points leading all scorers. Meyers Leonard added 18, though he and the excellently christened Taariq Cephas, were called for technicals. Apparently, someone told each one, "treat him like you would treat a person in another country that you paid $25,000 to hunt", and they listened. In a departure from the previous game, both teams recorded 10 three-pointers.
MINNESOTA (2-0) // Beat Appalachian State 70-56, Beat St. Peter's 69-47
With under five minutes to play, and the score tied 52 all, Rodney Williams guided Minnesota over Appalachian State. His 18 points, along with Ralph Sampson III's return from injury, helped the Golden Gophers avoid an absolutely unbelievable fate.
Their next contest, a win against St. Peter's, was much easier. Sampson re-entered the starting lineup and notched 15 points, 8 rebounds, and 4 assists. The Peacocks couldn't deal with Minnesota's inside game, which serves them right for benching Community.
NEBRASKA (2-0) // Beat Florida Gulf Coast 51-50, Beat TCU 69-57
Down one at the half, it took a Dylan Talley jumper with 10 seconds left in the game for Nebraska to prevail over Florida Gulf Coast. Talley had 14 points for the Cornhuskers, and Winesburg, Ohio author Sherwood Brown duplicated that for the Eagles. His teammate, and constant misspelling and mispronunciation victim, Filip Cvjeticanin scored 12 points on four 3s.
Big Ten Standings

| TEAM | CONF | OVERALL |
| --- | --- | --- |
| Illinois | 0-0 | 10-0 |
| Indiana | 0-0 | 9-0 |
| Minnesota | 0-0 | 10-1 |
| Ohio State | 0-0 | 8-1 |
| Northwestern | 0-0 | 7-1 |
| Purdue | 0-0 | 9-2 |
| Michigan State | 0-0 | 8-2 |
| Wisconsin | 0-0 | 8-2 |
| Michigan | 0-0 | 7-2 |
| Nebraska | 0-0 | 6-3 |
| Penn State | 0-0 | 6-5 |
| Iowa | 0-0 | 5-5 |
Behind once again at halftime, this time 37-30, Nebraska came back to defeat TCU. Sharing a first name with 40% of the men in Nebraska, Bo Spencer paced all scorers with 22 points. His most impressive make was at the end of the first half, when he threw up a 60-foot shot to beat the buzzer. Like Chutes and Ladders, there is no strategy to that, just luck5.
MICHIGAN (1-0) // Beat Oakland 90-80
Michigan, deciding it was "baller time" went on an offensive explosion to escape Oakland. After their Detroit neighbors tied it at the half, Tim Hardaway broke out to record 18 of his 21 points in the second. Evan Smotrycz and Trey Burke each accounted for 20 points as the Wolverines hit 57% of their shots for the game. They attempted 28 3s and connected on 15 of them, helping Michigan to reach their highest point total in two years.
PENN STATE (0-2) // Lost to Lafayette 61-57, Lost to Duquesne 66-59
In their first loss to a Patriot League school, Penn State could not handle Lafayette. The medium inflicted with brujo powers shut down the Nittany Lions' top offensive threat, Tim Frazier, who missed all 12 of his field goals and ended the night with just three points. He probably also heard "down goes Frazier" at least five times. Penn State refused to go away, but their 33% shooting performance, including 3/23 from behind the arc, was too much to overcome.
Traveling to Pittsburgh to take on Duquesne, Penn State left with another L versus an in-state school. Even though Frazier was able to put up 15 points, the Nittany Lions struggled against another team's defense, turning the ball over 23 times. The Dukes capitalized on those mistakes, scoring 22 points off the TOs, which is interesting to no one so I will just type, "I am not seeking forgiveness", and if you know what I'm talking about, cool. If not, I won't spoil it for you.
IOWA (0-2) // Lost to Northern Iowa 80-60, Lost to Iowa State 86-76
Northern Iowa breezed by Iowa. Fran McCaffery was T'd up twice and ejected. That's all you need to know, because I almost fell asleep during that sentence. Watching or even reading about Iowa hoops is like doing in-house accounting work for an accounting firm. 
On Friday night, Iowa visited Iowa State and was greeted with another loss. Hawkeye Devyn Marble was the top scorer with 21 and a "Bubu Palo" suits up for the Cyclones. If I provided more details, it'd be the equivalent of a lady named Kim giving you a Brazilian, so I will spare you. But Iowa, maybe you should focus on one of your passions instead, like model trains or toy Gandalfs. This whole basketball thing isn't really working for you right now.  
1 Or, like Yahtzee not being in the Rec Center.
2 I guess they were focused exclusively on their own team's win, rather than representing the entire conference. Way to be selfish, Hoosier fans. 
3 The one other white guy on the Dream Team, besides Larry Bird, that you can identify. And he really is David's father. 
4 Also true.
5 "Her daughter is an idiot!"