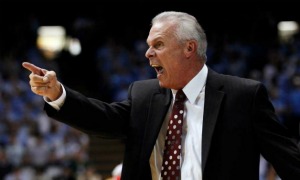 Welcome to the Big Ten Hoops Recap. Now that the college football regular season is over, it's time to give basketball the attention it so richly deserves.
Even with an engrossing championship game, it was far from an inspiring football season in the conference. Basketball, though, should make amends for its gridiron brother. Not only is the B1G considered the best league by all valid humans, but Ohio State is the dominant team1 that presides over the other 11, and ergo, all's right with the world.
Last week was a successful one for the B1G as they earned their third straight win in the Big Ten/ACC challenge, this year finishing 8-4. Everybody now: Big Ten! Big Ten! Big Ten! Oh wait, we aren't conference jingoists and therefore don't engage in such mindless chants unless it's for mocking purposes.
Anyway, several teams besides Ohio State posted 2-0 records over that span, with only Wisconsin and new kid Nebraska losing both of their matches. Even Iowa, whose looking like the Britta of the bunch, notched a W, albeit against an Ivy League school.
Michigan State has now won six straight after starting the season 0-2. Facing a typical Izzo early season schedule, the Spartans lost to North Carolina and Duke, but they have since bounced back. However, the best non-Buckeye squad of the week was Illinois, who handed #19 Gonzaga their first loss of the year and who snagged a win on the road against Maryland. Along with Ohio State and Indiana, Illinois is one of three unbeatens left in the B1G. 
ILLINOIS (2-0) // Beat Maryland 71-62, Beat Gonzaga 82-75
With 8 minutes left in the game, Sam Maniscalco sparked a 10-2 run for the Illini on their way to victory against the Terrapins. The senior guard, who previously played and graduated from Bradley, led Illinois with 24 points. Brandon Paul chipped in 17 of his own.
On Saturday, sophomore center Meyers (shut up) Leonard's 21 points helped Illinois pull the upset over Gonzaga. The 7'1" big man, along with freshmen Nnanna Egwu and Ibby Djimde, harassed Robert Sacre, who eventually fouled out for the Bulldogs. The Illini's D.J. Richardson hit 4/7 from behind the arc and scored 19 points.
MICHIGAN STATE (2-0) // Beat Florida State 65-49, Beat Nebraska-Omaha 110-68
On Wednesday night, Michigan State's win over Florida State clinched the Big Ten/ACC challenge for the good guys. Keith Appling had a career game with 24 points and 7 boards. Draymond Green (16 points, 8 rebounds) and Brandon Wood (16 points, 10 rebounds, 5 assists) also came up big for Sparty.
Four days later, those three were the stars again in their defeat of Nebraska-Omaha. Green, despite leaving the game for three minutes to receive attention to his left knee, put up a double-double with 23 points and 10 boards. Appling's stat line was impressive (13 points, 9 rebounds, 7 assists) as the Spartans made 61% of their field goals and killed whatever Nebraska-Omaha's nickname is on the glass by a 54-16 margin.
INDIANA (2-0) // Beat North Carolina State 86-75, Beat Stetson 84-50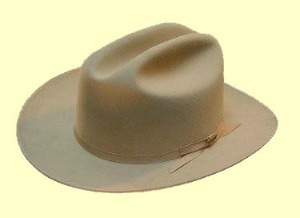 Down 63-56, Indiana came back to hand NCSU a loss at home. Cody Zeller accounted for 8 points during the Hoosiers' 20-7 run, and the freshman center ended up with 19 altogether.
Indiana continued their sharp shooting, making 50% from the floor including 7/13 from three-point range. Jordan Hulls was the leading scorer with 20.
To build on their best start in the Tom Crean era, the Hoosiers followed up with a victory over Raylan Givens' hat. Zeller led the way again with 16 points and 7 rebounds. The Crimson and Cream again showed off their accuracy as they hit 52% from the floor. Next up is a more difficult task when they meet Kentucky on Saturday2.
MINNESOTA (2-0) // Beat Virginia Tech 58-55, Beat USC 55-40
Without Trevor Mbakwe, who suffered a season-ending knee injury the week before, Minnesota managed to edge Virginia Tech. Rodney Williams took his placed and tallied 14 points, 8 boards, and 2 blocks. With 18 seconds left, Julian Welch converted two free throws, putting the Golden Gophers ahead. At the same time, Hokie Erick Green fell victim to the (stupid) raised floor in the arena and hurt his shoulder. Still, he re-entered the match and attempted a game-tying three-pointer that nearly went in. Instead, it hit the iron and Minnesota celebrated like Magnitude at a party. 
Williams and the Golden Gophers picked up where they left off when they sent the Trojans home with a loss. The power forward accounted for 12 points along with 9 boards, 4 steals, 3 dimes, and 3 blocks, though it was Welch, once again, who was the top scorer.
NORTHWESTERN (2-1) // Beat Georgia Tech 76-60, Beat Mississippi Valley State 92-67, Lost to Baylor 69-41
In their first of three games in a week, Northwestern handled Georgia Tech on their own court. John Shurna continued his hot shooting to the tune of 25 points as the Wildcats made 55.4% of their attempts. The senior was also the leading rebounder with 8.
They cruised past Mississippi Valley State on Friday night and tied a Northwestern record by making 20 three-pointers.
Two days later, the Wildcats lost their first game of the season to #7 Baylor. Just hitting 29% from their own floor, Northwestern could not solve Baylor's zone. Shurna, who had been the conference's top scorer, struggled to put the ball in the basket. Drew Crawford's 15 points was the most for a Wildcat player while the Bears saw four players hit double digits.
PURDUE (1-1) // Beat Miami (FL) 76-65, Lost to Xavier 66-63
On the haunted grounds of West Lafayette, the Boilermakers notched their 22nd consecutive home win by prevailing over Miami. Even though the Hurricanes came within five points in the second half, Purdue controlled most of the game thanks to 12th-year senior Robbie Hummel3 (17 points, 8 boards) and 10th-year senior Lewis Jackson (15 points).
Hummel and Jackson nearly replicated those same numbers when #11 Xavier slipped past the Boilermakers in a wild one. The Musketeers started sloppy and turned the ball over a total of 22 times, but down 19 in the second half, they stormed back courtesy of Tu Holloway's 21 points. Xavier took the lead with a minute remaining, and seconds later, Hummel sank a free throw to tie it. Holloway then swished his third three-pointer in two minutes and with a cramped-up Hummel on the bench, Purdue could not counter. 
MICHIGAN (1-1) // Lost to Virginia 70-58, Beat Iowa State 76-66
Unable to overcome a Virginia team who is anything but cavalier on defense, Michigan fell in the Big Ten/ACC challenge. Although the 58 points was the most Virginia has allowed all season, when Zack Novak is the leading scorer, as he was with 12 points, Michigan is probably not going to add to the win column.  
Big Ten Standings

| TEAM | CONF | OVERALL |
| --- | --- | --- |
| Ohio State | 0-0 | 8-0 |
| Illinois | 0-0 | 8-0 |
| Indiana | 0-0 | 8-0 |
| Minnesota | 0-0 | 8-1 |
| Northwestern | 0-0 | 7-1 |
| Purdue | 0-0 | 7-2 |
| Michigan  | 0-0 | 6-2 |
| Michigan State | 0-0 | 6-2 |
| Wisconsin | 0-0 | 6-2 |
| Penn State | 0-0 | 6-3 |
| Iowa | 0-0 | 5-3 |
| Nebraska | 0-0 | 4-3 |
As if to prove my point, Tim Hardaway Jr. was the offensive engine in their win against a pesky Iowa State team that features former Spartan Chris Allen. Hardaway's 19 points and 3 assists were complemented by the inside play of Jordan Morgan, who made 7/10 from the floor for 16 points.  
PENN STATE (1-1) // Beat Boston College 62-54, Lost to Ole Miss 72-70
Trailing by three at the half, Penn State negated their slow start to vanquish Boston College. Tim Frazier ripped off 20 of his 22 points in the second half, and Jermaine Marshall had 22 of his own, a career high.
Sunday night, though, they could not hold off Ole Miss. Frazier was good for 17 points and Sasa Borovnjak came off the bench for 15, but the Rebels were uncharacteristically effective with their perimeter shooting. A three-point attempt with seconds remaining failed to go down for the Nittany Lions, sealing the game.
IOWA (1-1) // Lost to Clemson 71-55, Beat Brown 75-54
Iowa, a little too polite of a host to Clemson, let the Tigers breeze to a victory. Other than freshman Josh Oglesby, who contributed 15 points, the Hawkeyes were offensively challenged, unable to even muster a 30% shooting effort. I'm just going to insert a random phrase now, cat monocle4, because I don't think anyone will notice or care. 
Iowa was able to recover by crushing Brown on Saturday. Two excellently named Hawkeyes, Melsahn Basabe (14 points, 10 rebounds) and Roy Devyn Marble (11 points, 7 rebounds, 4 assists, 3 steals), fueled the win. Meanwhile, an Andrew McCarthy suits up for Summer Roberts' alma mater, so in between beating out Duckie for Andie's affections and falling in love with a mannequin as Starship rocked away in the background, he led Brown with 17 points.
WISCONSIN (0-2) // Lost to North Carolina 60-57, Lost to Marquette 61-54
In a battle of top ten squads, Wisconsin was nipped by UNC. As is their modus operandi, the Badgers worked the shot clock and frustrated the up-tempo Tar Heels. Despite recording 18 points, Jordan Taylor and his team threw up plenty of bricks. UNC shot only slightly better, but where they excelled in the second half was from the free-throw line, converting 16/18 attempts. Still, the Badgers had a chance at the end. The Wisconsinly, in both name and appearance, Ben Brust tossed up an unsuccessful half-court prayer, and then the Tar Heels thanked the basketball gods that UW is not a frequent opponent on their schedule.
Following up their first loss of the season, Wisconsin decided to try it again, this time against #16 Marquette5. Most shocking of all? It happened in the Kohl Center, where the Badgers had won 23 straight contests. Much like almost every single game Wisconsin plays, except for when they're getting demolished in the Schott, it was a slow-paced, low-scoring match. The shooting was awful, and the Badgers refused to go away until the buzzer rang.
NEBRASKA (0-2) // Lost to Wake Forest 55-53, Lost to Creighton 76-66
Nebraska lost a heartbreaker when C.J. Harris' easy layup with 3.4 seconds remaining proved to be the game-winner for Wake Forest. Bo Spencer, who paced the Cornhuskers with 13 points, had missed a shot on the previous possession with 16 seconds to go. 
Spencer was more proficient in the loss to suicidal John Goodman. His 29 points was a game-high. However, both his teammate Toney McCray and his coach received technicals with 9 minutes left, and Creighton never looked back. 
1 Get well soon, as in before Saturday, Sully. 
2 The game will be in Bloomington, not Harlan County.
3 I know he's had brutal luck with injuries, so I will not joke about that. I still reserve the right to make fun of his Lighty-esque tenure. 
4 Pretentious.
5 They have a player named Vander Blue, which is of no importance except it's kinda awesome.