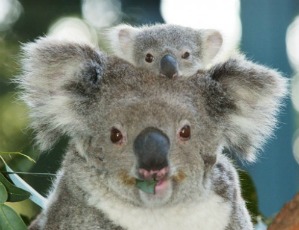 | | | | | | |
| --- | --- | --- | --- | --- | --- |
| | 0 | 0 | 0 | 7 | 7 |
| | 7 | 0 | 0 | 3 | 10 |
On a cold and rainy October afternoon, the weather symbolic of the ugliness on the field, Ohio State fell 10-7 to Michigan State in a game that wasn't as close as the score indicates. For the first time since 2004, Ohio State begins the Big Ten season with an 0-1 record. For the first time in his coaching career, Mark Dantonio has a win against Ohio State. For the first time in over a decade, the Spartans notched a win against Ohio State.
As many expected, it was a game dominated by both teams' defenses. Michigan State, who came into the contest as the top-rated defense in the nation, looked the part. However, it was less about what they did than about how pathetic and truly inept the Ohio State offense played. Braxton Miller and the run game were shut down, and if not for a Bauserman 33-yard touchdown pass to Evan Spencer with 19 seconds left on the clock, the Buckeyes would have put up a goose egg for the first time in the Horseshoe since 1982.
Still, the Spartans were impressive on defense, giving up 178 yards, which was actually six above their average. The nine sacks credited to their D was much higher than the 1.25 they were averaging per game. Those contributed to Ohio State only managing to net 34 yards rushing on the afternoon. Of the 144 yards passing the Buckeyes totaled, 69 of them were on the final drive.
Five games into the season, Ohio State still has more questions than answers on offense. The defense, on the other hand, did its best to keep the Buckeyes in the game. The Silver Bullets forced Kirk Cousins into three turnovers, including an athletic C.J. Barnett pick in the end zone that ricocheted off Bradley Roby. Roby grabbed one himself with four and a half minutes left in the game, and with less than two minutes before halftime, and Michigan State at the Ohio State 25-yard line, Johnathan Hankins recovered a snap that Cousins fumbled. Unfortunately for the Scarlet and Gray, they were unable to capitalize each time.
If you dare relive it, let's take a peek at how this abomination of a game came to be. 
Electing to take the ball first, the Ohio State offense led the game off with what would be a familiar series: a three-and-out. After Ben Buchanan kicked his first of nine punts on the day, the Spartan offense did not start off any better, also going three-and-out. Mike Salder, the MSU punter, let the ball slip between his hands, and it looked like Sparty was being Sparty. But, he then managed to pick it up and launch a 38-yard punt on the run. Suddenly, it was clear that Michigan State's usual bad luck was not present on this day. 
Three straight runs by Ohio State, two by Hall and one by Miler, gave the Buckeyes just two yards and another three-and-out. On the next drive, the Michigan State offense struck. Groveport High School product Le'Veon Bell, who OSU had recruited to play safety, rushed up the middle for an 11-yard gain. B.J. Cunningham, from Westerville, was wide open for a first down. Bell then danced around and picked up nine yards. On second down, Cousins rolled outside and after Garrett Celek legally blocked Adam Bellamy, the QB threw a 33-yard TD pass to Cunningham, who reached over Travis Howard for the score. It was one of several bad plays Howard made during the game.
With the ball back, it appeared as if the Ohio State offense finally got its first first down when Miller pitched a ball to Carlos Hyde. However, that was negated by a holding call against WR Chris Fields. That was the first of nine penalties committed by an undisciplined Ohio State team. Led by William Gholston, cousin of Vernon, and Max Bullough, Ohio State was unable to move past the line of scrimmage. Miller displayed his inexperience when, on third down, he threw up a pass just as Bullough hit him. It was nearly intercepted. 
Passing
|   | Cmp/Att | Pct | Yds | TD | Int | Rat |
| --- | --- | --- | --- | --- | --- | --- |
| Bauserman | 7/14 | 50.0 | 87 | 1 | 0 | 125.8 |
| Miller | 5/10 | 50.0 | 57 | 0 | 1 | 77.9 |
Rushing
|   | Att | Yds | Avg | Lng | TD | Fum |
| --- | --- | --- | --- | --- | --- | --- |
| Hall | 19 | 47 | 2.5 | 9 | 0 | 0 |
| Hyde | 4 | 26 | 6.5 | 13 | 0 | 0 |
| Bauserman | 7 | -14 | -2.0 | 13 | 0 | 0 |
| Miller | 9 | -25 | -2.8 | 3 | 0 | 0 |
Receiving
|   | Rec | Yds | Avg | Lng | TD | Fum |
| --- | --- | --- | --- | --- | --- | --- |
| Fields | 2 | 44 | 22.0 | 32 | 0 | 0 |
| Reed | 4 | 44 | 11.0 | 16 | 0 | 0 |
| Spencer | 1 | 33 | 33.0 | 33 | 1 | 0 |
| Hyde | 3 | 14 | 4.7 | 7 | 0 | 0 |
| Stoneburner | 2 | 9 | 4.5 | 5 | 0 | 0 |
The Spartans moved the ball again, thanks to runs by Bell and Edwin Baker, as well as the cushion the secondary allowed Cunningham. On 3rd and 3, Larry Caper came in and was handed the ball, where he was met inside by Andrew Sweat and Hankins for a loss of a yard.
The next possession gave the Buckeyes a first down when Miller lined up in the shotgun on 3rd and 3 and hit an open Fields for a 12-yarder. Then the second quarter started, and things got unpleasant again. J.B. Shugarts did what he does and false started. Mike Brewster sent a low snap Miller's way, which he had to pounce on, setting up a 3rd and 13. The freshman quarterback was rushed from the pocket and headed to the sideline, where he stopped before reaching and was thus walloped for no gain. It was a drive that summed up the offense's day.
Michigan State once again took the ball down the field. Howard left Keshawn Martin open for a first down, and despite pressure from John Simon, Cousins zipped a pass to Keith Nichol. The privileged Spartan QB then sailed a pass over Martin's head, and Baker was driven back by Howard and Hankins. Nichol caught another pass, which led to Michigan State going for it on 4th and 4. Ohio State, with a five-man rush and more pressure by Simon, held when tight end Brian Linthicum dropped the pass.
With their best field position to that point, Ohio State began to drive, drive on down the field. Miller hit a wide-open Fields for 32 yards after safety Isaiah Lewis bit on a play action. A 15-yard penalty on Gholston, for illegal hands to the face, gave OSU another first down at the MSU 34-yard line. Unfortunately, a Miller pass to Devin Smith was ripped out of the latter's hands by Darqueze Dennard.
The two teams traded possessions, and for Ohio State, Jordan Hall lined up in the wildcat formation and gained five of his 47 yards on that play. Then, the offense somehow got worse. Jerel Worthy and Bullough showed up in the backfield before Miller could do anything with the ball, except thankfully, hold on to it.
When it seemed like Michigan State might score again, especially after Cunningham dragged Howard with him to a first down, it was time for Cousins' fumble. Ohio State then wasted some time and allowed corner Johnny Adams to blitz the QB, and then, with a timeout to spare, the two teams headed to the locker room with the Spartans up 7-0. It felt like a much bigger disparity, particularly since Ohio State only had 87 yards of offense and 35 yards in penalties.
The second half saw the Ohio State defense tighten up while the Michigan State defense harassed the QB even more. Miller continued to have happy feet, Simon continued to pressure Cousins, and Howard rode Cunningham once again for a first down. After Howard almost intercepted a pass that surely would have been six the other way, he allowed Cunningham plenty of space and another first down. Orhian Johnson ran over for the touchdown-saving tackle.  A few plays later, Barnett recorded his interception.
Now, at the beginning of the fourth quarter, Joe Bauserman entered the game for Ohio State and they saw their offensive yards steadily decrease until much later. Good field position set up a 50-yard field goal for Dan Conroy, who had missed a 51-yard attempt earlier. That ended up being the game-winner. Though Roby's pick gave Ohio State a little life and Bauserman remembered how to complete passes, two of which went for first downs to Verlon Reed, he then got his Bauserman on and overthrew his receivers. Michigan State got the ball back on downs.
With two minutes remaining, the ball on the Ohio State 32, and Michigan State defense in prevent mode, Bauserman used his arm and legs for positive yardage.  He hit Spencer for the TD and with 10 seconds remaining, Ohio State's onside kick was barely unsuccessful, and the game was over. 
Dantonio, with a smile(!) on his face, met Fickell for a handshake and left Columbus victorious for the first time since he was on the OSU sideline. Ohio State is now 3-2 on the season and faces a tough slate of October matchups and perhaps, more of an "or" situation at QB again.
A road game against Nebraska is next, and the return of four suspended players is finally upon us. The question now is, how much will that matter?