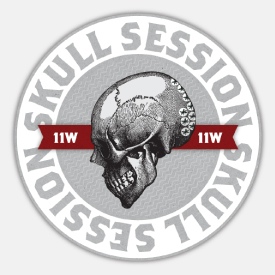 Good morning, sports fans! We're finally just one day away from yet another glorious Saturday. Last week's "battle" (said in Senator Sweatervest voice) against a Toledo team that came ready to play left us all in need of a drink stiffer than Beanie's arm, and brought to light that we likely won't be seeing the team in cruise control many times this year. Nonetheless, the Buckeyes take their talents to South Beach this week hoping to prove to LeBron that you can, in fact, go from Ohio to Miami and still play a solid four quarters.
The 'Canes are 2.5 point favorites over the Buckeyes, which probably came as a pleasant surprise to a fanbase that hasn't seen their football program beat OSU in anything this century, unless you count the Seantrel Henderson Cup. I'll let them keep that victory in exchange for them finally giving up their sob story over a late flag over eight years ago. I'll forgive them for clearly not having watched the entire game, as I'm not sure their fanbase typically stays through an entire game anyway. I have more to say on the matter, but should probably show more respect to such a prestigious university. One that supposedly invented revolutionary game-changers such as "swagger", the four-fingers tradition and the ultimate fan favorite, the stadium wave. Couple that with "The U" blessing us with some of the world's greatest minds in Duane "The Rock" Johnson, Kellen "I'm a [Effing] Soldier" Winslow Jr. and Dan "My New Show on ESPN Blows" LeBatard, and we're practically playing 3M tomorrow.
With all that off my chest, let's get to it...
MAYBE SOME PEOPLE JUST LIKE PRISON? After months of negotiations with Franklin County and federal prosecutors, former OSU QB Art Schlichter has reached a plea agreement and is heading back to prison on charges of bank, wire and tax fraud. He has spent 214 days in jail since surrendering in February, and will be credited that time in serving the ten years he was sentenced to by Franklin County yesterday. Schlichter is also scheduled to appear in U.S. District Court in Columbus today to plead guilty to federal charges, for which he will be sentenced to eight years and ten months. His time on all charges will be served simultaneously.
One of Schlichter's ticket scheme's biggest victims is Anita Barney, widow of the former president and chairman of Wendy's who was defrauded of at least $680,000. Isn't Wendy's the one that tells us "You know when it's real"?! How anyone could trust Schlichter, of all people, and a ticket-scheme, of all things, with their money is completely beyond me. But I do propose that Vegas starts to replace their gambling addiction warnings posted in casinos with simply this, as a story this sad should at least serve as a warning to somebody. Anybody.
PRYOR, PRYOR, PANTS ON FIRE. The NFL's decision to suspend Terrelle Pryor five games as a condition of eligibility in the NFL supplemental draft brought about a lot of controversy, but Pryor and his agent, Drew Rosenhaus, stated that they would not oppose the penalties. Regardless, Pryor and his attorney filed a letter stating plans to appeal back in August. Rosenhaus and a Miami yacht-load of attorneys met with NFL commissioner Roger Goodell in an 80 minute hearing yesterday to discuss the appeal. The always eloquent Pryor did not attend the hearing, practicing on his own at the Raiders training facility, and wasn't available for comments. Probably for the best. Rosenhaus expects to hear a decision soon.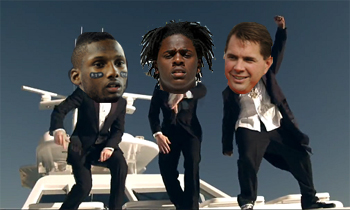 THE NIGHTHAWKS NEED MORE BUCKEYES. The Nebraska edition of the Ohio State Buckeyes, also known as the Omaha Nighthawks, didn't fare so well in their first game Thursday night as they lost to the Virginia Destroyers 23-13. Troy Smith, being a last minute addition to the team, got a late start at preseason training camp is and currently the Nighthawks backup QB. Fellow Heisman Trophy winner Eric Crouch was the starter and split QB duties with Jeremiah Masoli. Masoli led the team on both touchdown drives while Crouch was picked off late in the first half (leading to a Destroyers' 42 yard FG) and fumbled a handoff on the Nighthawks' 35 yard line (leading to a Destroyers' 22 yard FG). On the bright side, it turns out that Marty Schottenheimer is the coach of the Virginia Destroyers, so should the Nighthawks happen to meet them again in the postseason for a rematch, it's practically in the bag.
CLEVE HER ALONE! "Outside the Lines" reported on Thursday that The University of Texas' dismissal of Cleve Bryant, longtime associate athletics director for football operations and right hand man to Mack Brown for 15 years, was due to an investigation that determined he had sexually harassed and assaulted a female assistant, Rachel Arena, over a two-year period. Other women in the Texas athletic department have stepped forward with their own stories about Bryant as well. Arena claimed that Bryant once pulled down the top of her dress and fondled her, repeatedly told and texted her, "I want to kiss you" and even spread rumors about her when she told him to stop texting her. The allegations against Bryant definitely paint him as a Ben Roethlisberger meets Brett Favre meets Joe Namath. The University of Texas declined to comment, but I'm sure deep down they hope their football team could learn a thing or two from Cleve and be a bit more aggressive... at least on the field.
SOME THINGS TO HELP YOU KILL TIME. Hey! Remember this guy?... I guess Michigan fans are good for something, after all... Guess who can't get enough of Ohio... I guess the turnovers aren't the only crisis in South Bend... I knew their fans had awful fashion sense, but I really don't get this at all... If you're going to the game tomorrow, watch out for this guy... Play the Conference Realignment Game!