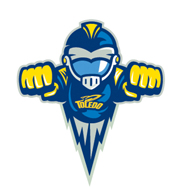 Ohio State is 1-0. Luke Fickell, unbeaten on the college football landscape. Joe Bauserman? A hero. Braxton Miller? A teenage super hero coming into a full understanding of his super powers. Luke and Johnny? Ready to keep the party moving and grooving.
The Toledo Free Press' Jason Mack hops on with our boys to talk Toledo Rockets football. What's going on with Toledo's own two quarterback shuffle? Who else on the offensive and defensive side of the ball can potentially keep the Buckeyes honest? And how has the Tim Beckman era looked and what are the Rockets chances to play spoilers Saturday in the Shoe?
You'll laugh. You'll cry. You'll probably ask for your money back.
You're all too familiar with the routine by this point: Click play underneath, right click save as here, or check us in Steve Jobsmagination Land: