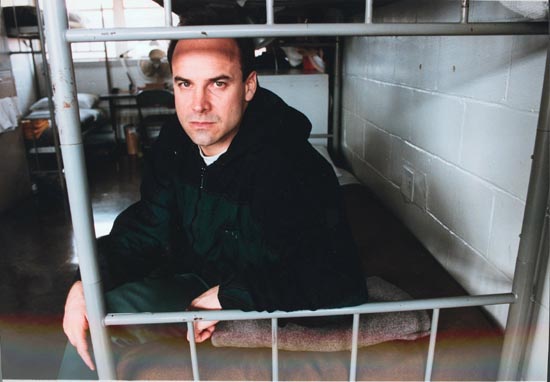 Well, it appears another college football season is upon us. I didn't think the Gods would bless us, but nay, another fall cometh and so does another football season.
Thank God we're done with the preseason speculation. Of course, speculation will rage over the year, (they say this is what makes college football great), but at least, for the most part, things will play out on the field.
I see Oklahoma is #1 team again this year. I think that lasts until they get butchered in actual Seminole fashion in Doak Walker Stadium here in a little over a week. I guess this is why we watch the games, though.
LAST WEEK: 0-0-0
National Games
UNLV at #11 Wisconsin (-33.5), 8:00 EST Thursday - ESPN (HD)
I don't think the average Big 10 fan realizes how good transfer quarterback Russell Wilson is. Last year, North Carolina State was my second team, mainly because I won money every time I bet on NC State. They never let me down.  A reason I won most of those wagers? Russell Wilson. This is a guy who completed 58% of his passes and threw twice as many touchdowns as threw interceptions. Did my soul quake a little bit when I heard he transferred there? I can't say it didn't. I'm not sure why Wisconsin isn't getting national title hype because they finally replaced Generic White Guy (who had a 30 year rein) at quarterback, but it probably has something to do with playing in the B1G. Regardless--a nationally televised game on a Thursday night to kick off the season, Russell Wilson getting ample playing time to learn the system at full-speed, well, it doesn't look good for the Ol' Rebels on Thursday night at Camp Randall.
 #3 Oregon vs. #4 LSU (+4), (at Dallas Cowboys Stadium), 8:00 EST - ABC (HD)
I don't know anything about this game and neither does anybody else. What does this mean? (Other than ABC will get to trot out its template graphic for suspensions)? It means, I'm rolling with Les Miles. The man has a connection with the divine. The fact his starting quarterback feloniously battered a man last week (allegedly) probably works in his teams' favor. Actually, it was probably all apart of his grand scheme because expectations were too high going into the season. I respect Oregon, but this will be a near-home game for LSU. Also, I can't wait for "WILL LES MILES TRY TO EAT THE ASTROTURFL? LOL" jokes. Wait... yes I can.
#5 Boise State at #19 Georgia (+3.5) , 8:00 EST - ESPN (HD)
Georgia, it has seemed over the years, gets ranked about 15 spots too high every year just because they play in the SEC. Will this be another year of the same? *googles 'George Head Coach' and gets 'MARK RICHT - WIKIPEDIA, THE FREE ENCYLOPEDIA' as first result*  Why, yes, I think it will be. I also think Boise covers this easy and I look forward to SEC folks disposing of the corpse with the efficiency of a Russian hitman.
Could this be the year Boise State finally gets to sit at the big kids' table? Well, if they dump Georgia on national television and then run through the Mountain West--they'll be sitting in fine position for a home game in the first round of the playoffs. And honestly--who wants to go to Boise in November?
Of course, this won't happen, because, who would want to watch something like that? Oklahoma at Boise State wouldn't sell out, because FCS schools don't sell out, you see.
... Anyway, before we get to the B1G games, I'll let y'all get your ears bent about the action this weekend by a true oracle: Warren G. Harding.
Warren g. harding's $10,000 Presidential parlay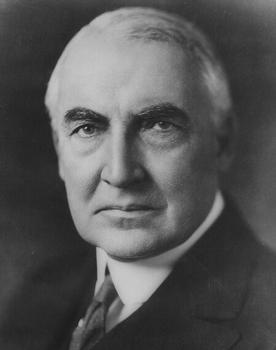 Warren G. Harding's $10,000 Presidential Power Parlay. The 29th (and greatest) U.S. President, Warren G. Harding, was a renowned gambler, golfer, and lover of life. As such, his words are brought to you here through the medieval art of necromancy. Seeing as President Harding ushered us into economic success unheard of in human history (before being tragically assassinated by his jealous wife--which tanked the economy), his words here might as well come to your doorstep in the form of etched stone tablets. (All views and opinions presented here should be considered only those of Warren G. Harding himself, obvii).
This week's $10,000 Presidential Power Parlay is really quite simple, gentlemen! (Winners in bold): UNLV (+35.5) at  #11 Wisconsin, #5 Boise State (-3) at #19 Georgia, and UCLA at Houston (-3). If our country wasn't full of nancies these days, and gambling were legal, a $10,000 wager on this simple bet would bring you $61,157.02, according to A.W. Titsworth, my Secretary of Collegiate Football Wagering.

I like UNLV +35.5 for a plethora of reasons, and none of them seem to have anything to do with collegiate football. First of all--have you ever been to Las Vegas? Gambling and prostitution, legalized! These people know how to build a civilization. Secondly, I once ripped shots of Tullamore Dew with then-University of Montana Coach and current-UNLV coach Bobby Hauck. No man who once drank alcohol with me is going to get his ass kicked by 33.5 points!

As for the second game--Vegas wants you to take Georgia +3 at home. This is the fool's play. If Vegas makes somebody like Boise State the favorite at Georgia--well, you can either side with the public (who doesn't know anything) or Vegas. Me, I'm riding with my goons in Vegas.

Lastly, my friends, I must confess: I enjoy strip clubs. Now, as a semi-strip club connoisseur, let me be the first to tell you, personally--nobody does strip clubs better than the gentlemen in Houston.

Back in the winter of 1922, I got high on Chinese opium and ventured to Houston's renowned strip club, Treasures. There, I fell in love with an oriental woman named "Lollipop." While I could tell you a story that would put hair on the testicles of a eunuch, I hear there are parents who let their children onto this contraption, so I'll refrain. What does any of this have to do with college football? Nothing. But just know this, my friends: Houston is going to be taking chains this Saturday.

And you can bet your rent money on that! (Namely because you're probably poor and still pay rent. LOL!)
big ten games
Akron at #18 Ohio State (-34), 12:00 EST - ESPN (HD)
The only question centering around this game is if the Buckeyes will have the heart to blow out somebody who used to write Luke Fickell's check. I think they will, because lets face it--a team with 30 upperclassmen on scholarship isn't going to pose much of a problem to Ohio State. It's especially troubling for the Zips considering Ohio State has endured a summer where every naysayer had some venom to throw Ohio State's way. Axes have probably been sharpened all summer in anticipation for this day. Seeing as Ohio State has people who need game reps on both sides of this ball, this game will be over by halftime.
Indiana State at #25 Penn State, 12:00 EST - BTN (HD)
WILL INDIANA STATE CATCH PENN STATE LOOKING AHEAD TO THE ALABAMA GAME??? No. No they won't.
Minnesota at USC (-23.5), 3:30 EST - ABC (HD) or ESPN2 (HD)
I'll tell you another thing most people in this area don't know--just how good of a coach Jerry Kill is. He's a lot like Brady Hoke, without all the obnoxious posturing and hype, really. Most people expect this to be a slaughter, but Jerry Kill will have his team ready to play. If this game were at Minnesota, I'd pick them to win outright--but for now, I'll go with simply covering the spread. It may not happen this year, but Jerry Kill will build a solid program at Minnesota. I promise y'all that much.
Western Michigan at Michigan (-13.5), 3:30 EST - ABC (HD) or ESPN2 (HD)
The Brady Hoke era dawns on us all, and with it, it brings the resurrection of the Michigan program and its tradition. I know Brady's program has been suffering some defections lately (but didn't RichRod tell them they'd one day be champions?), but Michigan is barely a two touchdown favorite over Directional Michigan? Isn't Denard Robinson going to be the best athlete on the field by a long stretch? *looks up Michigan's defensive depth chart* Oh.
Indiana at Ball State (+6), 7:00 EST - ESPN3 (LOL)
You think Ohio State has question marks at the quarterback position? Indiana's best quarterback is currently a senior in high school. Ball State hasn't done much since... dare I say it?... Brady Hoke left the program over the amount of zeroes in his check (or something like that). Can the yeomen of Muncie, Indiana, rise up to quell their "big brothers"? A weary nation will cast its eyes to Indiana at 7pm EST to get their answers. (I'll take Indiana).