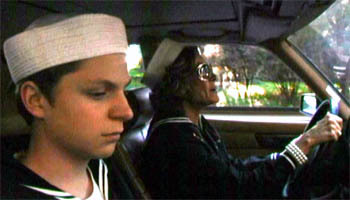 Salutations, Buckeye Nation. Long time, no podcast, no? We right the proverbial ship the only way we know how: By diving into what's transpired in the last several months across the Ohio State landscape with some of the best folks possible to do just that.
Black Heart Gold Pants and Slow States' Patrick Vint gets on the horn to provide a conference familiar but unaffiliated dose on the reality of the situation Ohio State finds them in. Is this a witch hunt or merely a case of just deserves? Has the worst yet to come? And naturally, what the 2011 football season has in store for Big Ten football.
Finally, it's a real honor to have on the Dispatch's Ken Gordon. Ken's in the home stretch of calling it a career as an Ohio State beat writer, but clearly the best is yet to come as he transitions into blowing us away as a feature writer. Heck, Dr Saturday himself Matt Hinton once so succinctly put it, "I read a lot of beat writers. Ken Gordon is one of the best." Gordon joins us to dish on how the last 4-8 months rank relative to the rest of his career, ESPN's journalistic (*gasp*, but yes #FREEBRUCE) responsibilities to keep the flow of information responsible, and finally, where he sees the situation going from here.
Life's good, but your life would be even better with some Eleven Dubcast in your ears. Right click, save as-> here to download the goods. You can also hop on over to the iTunes store and tell them how much you love us. Or, if you fancy (and lord how we know U FANCY), go ahead, press play below, and ride the chillbroGinter-waves: