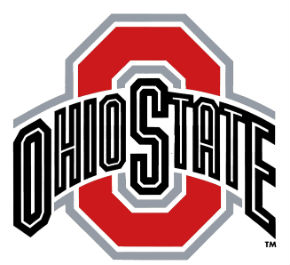 The recruiting class of 2012 is coming together nicely, as Luke Fickell and the staff have put together a group of 11 guys who have signed on to play for the Buckeyes despite the black cloud of uncertainty and turmoil that has hung over OSU's head since January. 
There are about nine spots left in the class and the coaches surely have work to do over the next seven months to bring in some top notch talent, as well as ensure that all of the current commits remain on board when National Signing Day rolls around in February. Like all of the current commits, most of the players in this class will hail from Ohio, but now that NCAA sanctions are becoming a bit clearer, getting out-of-staters to take a closer look at the Buckeyes may not be such a difficult task as it was the last few months.
Predicting who fills out a recruiting class is certainly a difficult task, but today I take my best stab at it. Some of the names on this list are players OSU has been chasing for a while, some are young men that have recently come on the radar, and some are guys you think would only make it to Columbus in their wildest dreams. Recruiting is a crazy game and you never know what will happen, but without further adieu, I give you my best shot at cracking down Ohio State's recruiting class of 2012.
QUARTERBACK (1)
With Braxton Miller, Taylor Graham, and Kenny Guiton in the fold after Joe Bauserman departs this year, there isn't room for any other quarterback in this "smaller" class other than Cardale Jones who is technically a 2011 class member.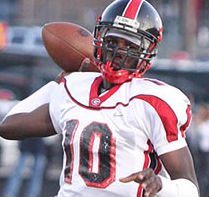 If you recall, Jones took the opportunity to go to Fork Union Military Academy (FUMA) in Virginia this fall to get his academics in order and ultimately gray shirt so that he could have a year of separation between Miller and himself. FUMA is where both Eddie George and Carlos Hyde went before coming to Columbus, and it appears the program is well trusted by the coaching staff, so Jones is in good hands.
Pending he qualifies academically for January enrollment, I think Jones will end up red shirting during his first year at OSU, thus creating the ideal scenario of having two years (possibly three if Miller is THAT good) to take starting snaps as a Buckeye after Braxton is done with his career in scarlet and gray. If for some reason he can't make it in, look for the Bucks to target Austin Appleby of North Canton Hoover, who appears to be the staff's "plan B".
Prediction: Jones makes it to OSU in January and becomes the only quarterback to come in this class. His scholarship could count against 2011 if the numbers shake out right, which would help with any scholarships the NCAA may take away after the hearing on August 12.
Running Back (2)
The Buckeyes are already stacked at running back and technically need only one, if any, players at the position in this class, but when you have two of the nation's best hailing from your state you don't say no when they want to commit.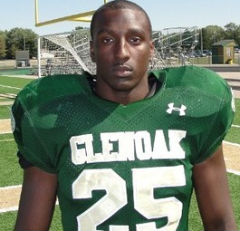 Warren Ball and Brionte Dunn are dynamic players who made their commitments to OSU early and have stuck with them through the hard times. Ball is all Buckeye and hasn't even looked elsewhere, coming out and making a statement that any sanctions the NCAA brought down on Ohio State would not effect his decision. Dunn on the other hand has taken a couple visits and plans to get out to Michigan, Penn State, and Miami (FL) in the near future. I think this is purely the case of Dunn taking his due diligence and confirming he made the right decision and I full expect him to sign with the Buckeyes when February rolls around.
If for some reason Dunn jumped ship, I think the coaches would stand pat with adding Ball to the stable of Jordan Hall, Jaamal Berry, Carlos Hyde, and Rod Smith. If for some reason they felt the need to go out and get another running back, my number one option would be either Alden Hill of Marlington (recently committed to Tennessee) or William Mahone of Austintown Fitch. Both are Ohio guys who would fit the system well and I think would jump at the chance to become Buckeyes if offered.
Prediction: I think the status quo does not change and Dunn and Ball go on to be big time players for the Buckeyes.
Wide Receiver (2-3)
Right now Frank Epitropoulos is the only receiver that has committed, but it is likely the staff will want to add at least one more player at the position to help a group that is already thin in 2011, but will lose DeVier Posey for 2012.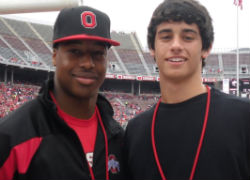 There aren't too many realistic top-line options at this point as JaQuay Williams and Ricardo Louis committed to Auburn, Angelo Jean-Louis committed to Miami (FL), Deontay McManus committed to West Virginia, Aaron Burbridge reportedly has academic issues and Dorial Green-Beckham doesn't appear to be too high on making Columbus his future home. It looks like the Bucks will have to fly a bit under the radar when it comes to finding pass catcher, but the cupboard certainly isn't bare.
The names for fans to keep an eye on are Michael Thomas of Woodland Hills (CA) Taft, Dwayne Stanford of Cincinnati Taft, Corey Smith formerly of Akron Buchtel, and Roger Lewis of Pickerington Central.
Thomas, the nephew of Keyshawn Johnson, was a 2011 Under Armour All-American who will remain in high school another year due to age. He will be visiting the Buckeyes in August and has developed a nice rapport with Braxton Miller. He is definitely a realistic target to end up at OSU in January.
Stanford has been an interesting prospect thus far, as he hasn't tested well in terms of speed and agility needed to be a stud receiver at the BCS level, but his size (6-4/200) and in-game speed on film say he is definitely a player you want. While Stanford claims OSU has offered, there is a cloud of uncertainty in terms of the validity in that, as grades could be an issue here. He has offers from Alabama, Florida, LSU, Michigan, Tennessee, Georgia, MSU, Notre Dame, Oregon, and others, and has expressed interest in going to the same school as teammate Adolphus Washington.
Smith originally committed to Tennessee as a member of the class of 2011, but will attend JUCO in the fall and plans to choose from a group of schools including Ohio State, Michigan State, and Tennessee before enrolling in January. Smith didn't have his grades in order to earn an offer from Jim Tressel last year, but he is a 4-star prospect who can come in and play right away.
Finally, Lewis does not currently hold an OSU offer but made waves when attending the senior advanced camp last month. Lewis is a speedy athlete who holds offers from Arizona, Cincinnati, and West Virginia, but he appears to be a fall back option for the Bucks at this point. He wants to make a decision before his season starts, so if the staff want him they may need to move quickly.
Prediction: I think the Bucks end up with three receivers in this class and I will go with Epitropoulos, Thomas, and Stanford. I wouldn't be surprised if Lewis or Smith end up in this class over Stanford though, as both would be pretty solid players for Ohio State.
Tight End (1)
This one will be short and sweet, as the Bucks brought in two tight ends in 2011 and will only bring in one for 2012. That player is Blake Thomas of Cleveland St. Ignatius who is already committed to the Bucks.
Thomas is the state's best player at tight end and is rated at the nation's 19th best prospect at the position. His height/weight currently stands at 6-4/240 which is sensational considering he is also an outstanding pass catcher. He will have plenty of time to learn behind Jake Stoneburner, Reid Fragel, Nick Vannett, and Jeff Heuerman, so I expect him to red shirt when he gets on campus next fall.
Prediction: Thomas is the only tight end the Bucks take for 2012.
Offensive Line (4-5)
Offensive line is the most glaring need for this class, as the Bucks lose three starters in Mike Adams, Mike Brewster, and JB Shugarts after this season is over. They currently have two committed in inside players Jacoby Boren and Pat Elfein, but lost tackle Kyle Kalis to Michigan earlier this month and will need to fill the rest of this offensive line class with exterior players.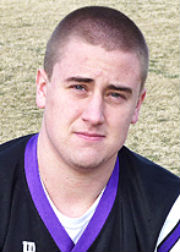 The big dogs that lead the want list are Cleveland Heights' Kyle Dodson, Chicago Simeon Vocational's Jordan Diamond, Lakeland (FL) Senior's Evan Goodman, Blue Earth (MN) Area Senior's Jonah Pirsig and Encinco (CA) Crespi Carmelite's Jordan Simmons. Dodson is currently committed to Wisconsin, Pirsig has basically taken OSU off his list since Jim Tressel resigned, Simmons is unlikely to come from California to Ohio, and Diamond and Goodman will likely take visits to Columbus, but landing them will be nothing short of extremely difficult.
That leaves the Buckeyes dropping down a tier, where the options may not be as sexy, but certainly aren't all that bad. Some players to keep an eye on are Eden Prairie (MN) OT Nick Davidson, Highlands Ranch (CO) Valor Christian OL Alex Kozan, Fort Lauderdale (FL) University School OL Abraham "Nacho" Garcia, and Canton McKinley's Kevin Mills. 
Davidson is the son of former Buckeye captain Jeff Davidson and grandson of former Buckeye captain Jim Davidson. It has been unclear if he does indeed have an OSU offer, but you can bet that if he does, his scarlet and gray blood is jumping out of his veins for a chance to be the first third generation captain in school history. His other offers include Clemson, Duke, Maryland, Minnesota, UNC, NC State, South Carolina, Stanford, and Virginia Tech, and at 6-6/280 he is certainly someone OSU wants playing on the outside. 
Kozan was the offensive line MVP at OSU's camp last month and is supposed to hear by the end of July if the Bucks plan to offer. He grew up in Ohio as an OSU fan, and still has family in the area, so this would be the ideal fit at a position of great need. Standing at 6-4/295, some question if Kozan has the size to be a tackle at the next level, but if you watch his film you will be convinced this is a guy you want protecting the quarterback.
Nacho Garcia and Mills are two players hoping to get offers but right now it looks like both are fall back options. Garcia has an injury that cost him most of last season and once he rehabs it back to 100% it will be interesting to see how Luke Fickell plays this one. Mills comes from the McKinley football factory and has camped well, but I personally don't think he is an OSU-caliber talent.
Prediction: The Bucks will end up with five offensive linemen in this class and they will be Boren, Elfein, Davidson, Kozan, and Dodson. Yes, you read that correctly, I said Dodson, as I think the Ohio native and Buckeye fan will want to stay closer to home and play for his childhood favorite now that any NCAA sanctions won't have a pivotal effect on his time in school. 
Defensive Line (1-3)
The 2012 defensive line class in Ohio could be the state's best ever and about a year ago Ohio State was headed towards landing pretty much every and any player they wanted in that large pool of talent. Then Tatgate came along and everything went down the drain, as Greg McMullen committed to Nebraska, Se'Von Pittman committed to MSU, Tom Stroebel committed to Michigan, and LaTroy Lewis committed to Tennessee. The bad news is that other than Pittman I can't see any of these guys de-committing from their current verbal pledges. The good news is that there is plenty of talent left for the Bucks to reel in.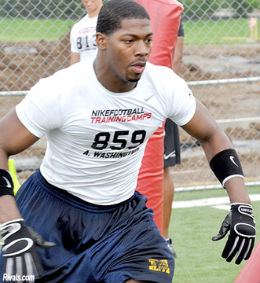 The big fish remaining is Adolphus Washington of Cincinnati Taft. I have him as the number one defensive player on my board for the state and he could end up being the top overall player in Ohio for the class. Washington was a "lock" to be a Buckeye and many thought he would be committed by now, but issues surrounding the program have delayed that decision. He has narrowed his list down to OSU, Alabama, Miami (FL), Michigan, MSU, and Kentucky, and I think in the end this will likely be a two-horse race between the Bucks and Bama. The bonus with Washington is that if you get him you likely get Dwayne Stanford too, so he is certainly a prospect many schools are after right now.
The number two defensive player on my board for this class is another defensive end in Toledo Whitmer's Chris Wormley. Wormley has stated that his choice will be between Ohio State and Michigan, but with the coaching change in Columbus and the fact that Brady Hoke has brought real football back to Ann Arbor, it appears that Wormley is likely headed to play for his childhood favorite, The Wolverines. The fat lady hasn't sung yet, but if Wormley were to choose anywhere but UM, I would be very surprised.
The other prospects on the defensive line that are getting looks for this class are Fort Lauderdale (FL) St. Thomas Aquinas DE Bryan Cox Jr., Cincinnati Western Hills DT Dion Dawson, Cincinnati Colerain DT Trae Clark, Cleveland Glenville DT Alex Pace, and Lakewood St. Edward DT Greg Kuhar. It looks like if Dawson could get his grades in order that he is line for an offer, but the other players on this list could end up moving up the board in the next couple of months as well.
Prediction: I think the Bucks land Washington in the end, but miss out on Wormley. I also like them to land Dawson if he qualifies, which is a big question at this point in time. With that in mind, I say the staff only takes one player come February and that is Washington.
LINEBACKER (3)
The Buckeyes are looking to take three linebackers in this class and have already landed two of their top targets in Josh Perry and Luke Roberts. They have made it very clear who they would like to close this group out with and it is none other than Ifeadi Odenigbo from Centerville.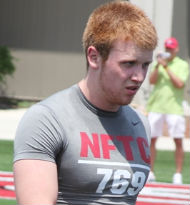 While Perry is a freak athlete who will likely play Will and Roberts is your standard Ohio hard-nosed linebacker who seems destined for Mike, the staff is recruiting Odenigbo (6-4/220), the nation's third ranked OLB, to come in and play Viper. Viper, like the Leo position at OSU, is a hybrid defensive end/linebacker position. Unlike the Leo, who plays with his hand down, the Viper is primarily a linebacker and specializes in rushing the passer. Bobby Carpenter excelled at the position while in Columbus and the Bucks are hoping that Odenigbo, who favors OSU, Stanford, Notre Dame, and Northwestern, will be the next dominant player at the position in the near future. 
If the Bucks are unable to land their man, they may just close the class at two, or could reach out to Mason Monheim of Orrville or Deaysean Rippy from Mc Kees Rocks (PA) Sto-Rox to try and fill another spot. With Mike Vrabel on board and Luke Fickell being a former linebackers coach, it wouldn't surprise me to see the staff try to bring in three players at the position either way.
Prediction: The Bucks get their man and keep the Centerville pipeline flowing. Perry, Roberts, and Odenigbo become the next three members of a tremendous Ohio State linebacking corps.
DEFENSIVE BACK (4-6)
I'm not sure if it's because there is a a need for defensive backs, if all the talent is there, or if it is some combination of the two, but it sure appears like the staff is going hard after corner backs and safeties in their current recruiting efforts.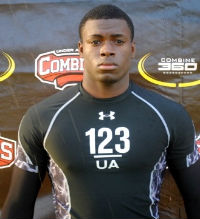 Already committed are Glenviile's Devan Bogard, Bedford's Tyvis Powell, and Steubenville's Najee Murray, but Taver Johnson and Paul Haynes are on the pursuit of some other talent to add to this group. The players that come to mind are Tallahassee (FL) Amos Godby CB TJ Davis, Glenville CB V'Angelo Bentley, Jeannette (PA) S Demetrious Cox, Cape Coral (FL) Island Coast S Jordan Diggs, and Trotwood-Madison S Bam Bradley. 
Davis seems to be a long shot on the surface as he favors Notre Dame, but he does want to leave the state of Florida and says he will take an official visit to Ohio State. When you get someone on campus for a visit, you always have a shot, so while I do think he will end up at Notre Dame, this one is not dead just yet.
Bentley doesn't have an offer yet and may never get one, but he is an intriguing prospect. He is definitely on the staff's radar and you can bet Bogard is talking him up, but the only way I can see him landing an offer is if Davis, Cox, Bradley, and Diggs all turn down OSU which is certainly possible. Keep an eye out for Bentley as things can change very quickly on this front in the future.
Cox has OSU at the top of his list thanks to Jordan Hall and Terrelle Pryor, but things have seemed to cool down on this front after what seemed to be an initial "love at first sight" moment between both program and prospect. Cox also holds offers from Arizona State, Boston College, UConn, Illinois, Iowa, Michigan State, Penn State, Pitt, Virginia, West Virginia, Wisconsin, and others, but I expect him to choose one of the Big Ten schools or Pitt when it is all said and done. This one is hard to call and we'll have to watch how things develop with Cox over the next few months.
Diggs is my number one prospect on this list, not only because he is a great talent, but also because he could end up being the biggest out of state commit in this class. Everything pointed to Diggs coming to OSU before Jim Tressel's resignation retirement, but now I'm not as confident as I was in April about the Bucks' chances. He does say that Ohio State and Nebraska sit on top of his list, which is big news for the Bucks as it appears he is more than willing to leave the south.
Finally, Bam Bradley has been wanting an OSU offer for a long time now and got his wish this past weekend as Luke Fickell extended him a full ride to play in scarlet and gray on his visit to Columbus on Friday. Bradley now has OSU in his top three with Michigan State and Pittsburgh, and it looks like the Buckeyes could crack into the Trotwood-Madison pipeline in the near future.
Prediction: The Bucks finish strong and land Diggs and Bradley to go with Powell, Murray, and Bogard. As I mentioned, keep an eye on Bentley though, as I can definitely see him ending up in this class come Signing Day.