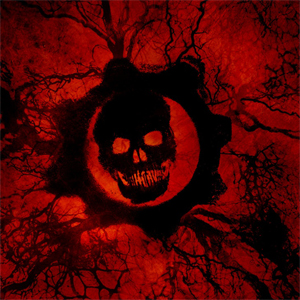 Good Tuesday to you ke-mo sah-bees. Welcome to your Tuesday Skull Session. Up is still up, down is still down, the sky is still blue (only when it's nice enough to not be gray), Jim Tressel is still Ohio State's football coach, and Michigan still has not defeated The Ohio State University in a game of tackle football in 2726 days.
Let's see... Tuesday, Tuesday. Sort of a slow release video game wise. You could always go pick up Okkervil River's "I Am Very Far". In fact, yes, do that. An interesting series has inexplicably broken out in Chicago with the Hawks headed to the Windy City all squared away with the favored Bulls. That Hockey Team Up North also looks to starve off a fate better than they deserve at home against the Sharks of San Jose at 8 too. Plenty of May 10th to go around. You could always pay homage to a certain #10 if all else fails. Let's go to it, shall we?
The new outfitter of your Ohio State t-shirt is... The Dallas Cowboys? If you too were in the dark on how Ohio State's incredibly lucrative memorabilia distribution racket works, well get in line. Evidently Ohio State's current provider deal is nearing its end and one of the most interesting names to come to light is that of the NFL's Dallas Cowboys. Talk about diversifying during the lockout. So how does this all work exactly?
How OSU's move is received likely will depend on the execution, said veteran retail and marketing executive Dan Stanek of the Columbus-based firm Big Red Rooster.

 

"I think it will depend on who the supplier ends up being, and what the effect is on existing businesses," Stanek said. He said it would look worse if the variety of products and local businesses are being diminished.

 

Stanek said he wouldn't expect more negative reaction to the Cowboys getting the OSU business than a big manufacturer such as North Carolina-based VF.

 

"The Cowboys are just a company," Stanek said. "There will be some change regardless, but it should be minimal to the majority of people if the deal OSU goes with isn't too exclusive and restrictive."
I get it, the Cowboys are evil. But they're certainly no more evil than fellow soulless faceless corporation-B. Whatever helps tOSU win the balance sheet is cool by me.
Psst...Wanna hear something dumb? Wanna know a secret? The NCAA may totally could investigate this thing Ohio State is currently self-investigating. Maybe. HA HA! Local TV News!
Columbus-based sports agent said on Monday that the NCAA will likely investigate allegations that some Ohio State athletes received special deals on vehicles.
"The NCAA has to take these allegations very seriously," said sports agent Bret Adams.  "Some people would look at it as piling on at this point, but it's certainly different than some of the previous allegations in that it involves cars instead of tattoos."
Hard-hitting y'all! To counter these bold claims, we turn to Goodwin Sports agency representative Nate Jones for the last word on the subject:
yes.
Thanks for clearing that up.
Tampa: Where everything goes to die. ​Jim Tressel's first act of contrition for the controversy currently surrounding the Ohio State athletic program? An all expenses paid vacation to scenic Tampa, Florida!
Ohio State spokesman Jim Lynch confirmed Saturday that Tressel would take part in the NCAA-sponsored event June 6-10 at a resort hotel on the waterfront.

One of the topics of the compliance seminar — one of two put on by the NCAA this summer — is "Division I Major Infractions."
No word on what day the time share pitch takes place.
 #RonP4Bauserbro. ​ESPN's Adam Rittenberg is hopping on the Bauserman-as-Trent-Diler-2k1 meme as well:
Here's the ironic part about Ohio State's first five games this season: The Buckeyes figure to play a ton of Tressel-Ball without Jim Tressel.

 

While Tressel serves his suspension, the Buckeyes likely will employ the strategy that has brought them tremendous success during the coach's tenure. You know the core principles: stout defense, field position, conservative offensive play calls, polished special teams and, most important, fewer mistakes than the opponent.

 

Ohio State often plays Tressel-Ball with a full complement of starters, so it's hardly a stretch to suggest the Buckeyes will turn to the scheme as they try to survive the first five games without top quarterback Terrelle Pryor and four others.

 

If Tressel-Ball is in the forecast for Ohio State, Joe Bauserman most likely will be, too. 
Hold me James Louis.
Gallimaufry. If at first you don't succeed. Quick brown fox. Police? Proper trolled. Never nude starter kit. Yes please. Philosoraptception.