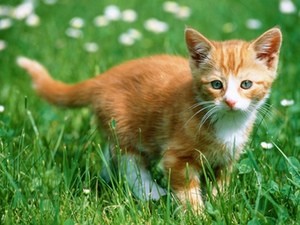 It's a Wednesday in March, which means it's time for another punch to our collective gut. Tonight, HBO's Real Sports with Bryant Gumbel will air "College Sports in America", a one hour special that features this bomb:
Andrea Kremer to Stanley McClover: "What did you say to the guy when he hands you five hundred dollars?"

McClover: "Thank you and I'm seriously thinking about coming to LSU."

Kremer voiceover: "But McClover says there were money handshakes from boosters at other football camps too. At Auburn for a couple hundred dollars and at Michigan State. All the schools denied any wrongdoing. And things really started heating up a few months later when he went to Ohio State for an official visit where schools get a chance for one weekend to host prospective athletes. McClover says there were money handshakes from alumni there too. About a thousand dollars. And something else to entice him."

McClover: "They send girls my way. I partied. When I got there I met up with a couple guys from the team. We went to a party and they asked me to pick any girl I wanted."

Kremer: "Did she offer sexual services?"

McClover: "Yes."

Kremer: "Did you take them?"

McClover: "Yes."

Kremer: "McClover committed to Ohio State right after that weekend. The recruiter at Ohio State who says he dealt with McClover that weekend denied the school was involved in any wrongdoing."
How would you like to be Jim Tressel heading into a 1pm press conference to kick off spring football today?
McGlover's allegations, if true, certainly do Ohio State and Jim Tressel no favors right now, but if the Tatgate revelations were Fat Man and Tressel's stumble was Tsar Bomba, this is surely Little Boy, or perhaps even a bag of M80s. The college football commentariat will have fun with this, but as long as there's no institutional knowledge (see: Todd McNair), this won't have any practical ramifications beyond increased noise in some parts to have Tressel removed.
Look, I know we're all shocked to find out that a handful of well-to-do men in a metro area of two million have established relationships with players and provide said players (as well as recruits hosted by the players) with "money handshakes". Staffs at major football programs have to do their best to ensure a culture like that doesn't exist and certainly can't bury knowledge of that type of environment (as we're painfully finding out), but it's been happening forever and it will continue to happen, whether or not players are ever do receive paychecks from the NCAA. If a school is a major player and is winning a lot of games, this goes on. Yes, even at your school.
Ditto with the girls. As long as Jim Tressel is not personally lining them up like Dennis Hof at the Bunny Ranch, this is noting more than a group of ladies that like to party with football players, as callous as that sounds.
Luckily, the brunt of the report is focused on the culture of cash at Auburn:
Troy Reddick: "He (Auburn coach) said I got some mail for you up in my office."

Kremer to Reddick: "Some mail for you?"

Reddick: "And I followed him up to his office and he gave me an envelope. I didn't open there, I walked out to my truck, took off. … It was about 500 dollars."

Kremer: "500 dollars in the envelope?"

Reddick: (nods yes)
NCAA Bylaw 32.6.3 [PDF] specifies a statute of limitations of "four years before the date the notice of inquiry is forwarded to the institution or the date the institution notifies", but can make exceptions for "a pattern of willful violations on the part of the institution or individual involved". Our glass house is falling apart, but there's a big difference between "money handshakes" from boosters and a coach taking on the role of Western Union. This is the same school that recently won a national championship with a player that was shopped for upwards of $200,000, after all.
"My salary? Why, that's not important." From Cam Newton, to Tatgate, to high-priced scouting services, if you feel like it's been one bad story after another in college football, you're not alone. And now, in a weird twist, the organization that holds a grip on your near-term happiness is under assault. Last night, Frontline took up the "should athletes be paid" issue, and although I've never really been a huge advocate of doing that, it's getting harder and harder to defend my position with the escalation in coaching and administration salaries (I still think Title IX will prevent paying players in revenue sports, however). Though you wouldn't know it from the transcript above, Real Sports will also explore this issue in depth.
You can watch the entire 21 minute feature online and it's encouraged if for nothing else than to see NCAA president Mark Emmert say anything to avoid disclosing his salary.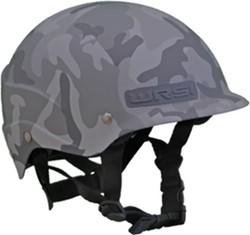 SPRING PRACTICE! Ready for a bit of football news that brings a smile to your face? To honor the men and women of our armed forces, the Buckeyes will don gray camouflage helmets. Tressel has a long history of honoring the military, including Navy Seal "Hell Week" a few years ago and a trip overseas that he said was one of the most important things he's ever done in his life.
We'll be at the press conference later today and will be covering spring football with the same mix of typos and hyperbole that you've come to expect from us when the hard work begins tomorrow afternoon.
Let's make this quick; I've kept you too long: Brewster and Adams were named to GoDaddy.com's 2011 Preseason All-America team, which makes one wonder when we started caring about the GoDaddy.com All-America team... Thad Matta said we could see Shannon Scott and Aaron Craft on the court at the same time next season, which means Craft could have a future as a two that can lock down the opposing point... Speaking of Scott, he'll be in action tonight, along with fellow OSU recruit Amir Williams, in the McDonald's All-American Game (ESPN, 10pm ET)... Andy Katz thinks Dayton and Kent State should take a look at our own Jeff Boals... Gerd ranks the Big Ten's offensive lines... George Reese is blogging and he caught up with Terence Dials... Meet Wojtek, the baddest soldier bear of all time.