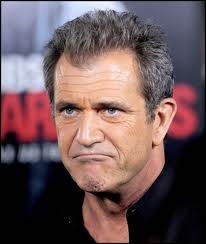 If you repeated it to yourself enough times throughout the season, you might have actually begun to believe it was true: There are no great teams in college basketball this year.  There are no great teams in college basketball this year.  There are no great teams in college basketball this year.  It's a clever device you can use to shift your reality to one that's more easily digestible.  You're not fat; you just have big bones.  Or a slow metabolism. Metabolism.  Metabolism.  Metabolism.
The 2010-11 sports-you-truly-care-about seasons are now at their conclusion, and Ohio State had the legitimate capability to win the national title in both football and basketball.  It is still an incredibly a rare opportunity, despite the fact that Ohio State lost both respective title games as recently as 2006-7.  This year's Buckeyes also blew it on both accounts, though neither got as tantalizingly close as its predecessors did.  It is very easy as well as counterproductive and unhealthy to get twisted up about championships that never happened.  Let's go ahead and do it anyway.
Once you get past the play-in games, there are 63 NCAA tournament teams every March that don't get to win the title.  This year's lucky team will either be a four, five, eight or 11 seed, which means that at best the NCAA selection committee's 16th team into the tournament will win the championship.  As you're painfully aware, the Buckeyes were its first team in.  Squandering the title is not unusual in the NCAA tournament; it's the norm.  The overall #1 seed regularly goes home disappointed, kicking the curb and cursing about what could have been. 
Speaking of those play-in games, one of its participants is still somehow dancing five games later.  VCU's run to the Final Four is especially delicious for the masses since it transpired a mere two weeks after one of ESPN's roundtables where the Rams' resume was shat upon with feigned outrage by all participants, suggesting that the annoying, oral diarrhea disorder Dick Vitale has depressingly parlayed into a lucrative broadcasting career has suddenly grown communicable.
The Rams are managed by sudden coaching sensation Shaka Smart, who is not only fascinating because he's a former Kenyon Lord point guard and Akron Zip assistant but because his name is really fun to say.  Smart, who won't turn 34 until next week, has VCU in the Final Four in his second year, beating Thad Matta (a fun name to say in its own right) by a full season, albeit without the shackles of inherited probation from Jim O'Brien. 
Matta, with his squad ranked at or near the top of all polls throughout the year won all of two games in the tournament.  Smart, whose team's inclusion in the tournament was universally mocked, has already won five.  While VCU's run is surprising by any measure, it is the only bigger tournament surprise than Ohio State's abbreviated tournament following a 32-2 season.  Yes, including Butler, who played in last year's title game.
The cruelty of it all would be unfair if it weren't so completely and utterly self-inflicted.  While professional trolls like Clay Travis fuel their public catharsis with short memories and even shorter attention spans, there's no amount of yokel bear-poking that can match what Ohio State has done to itself.  Gene Smith was the NCAA Tournament committee chairman, and he promptly rewarded his school's overall top ranking with a trip to the FFFFFFFUUUUUUUUUUUU region.  Perhaps he was distracted, which is understandable but still inexcusable.
The FFFFFFFUUUUUUUUUUUU region is not to blame for the Buckeyes' demise as much as Ohio State is.  William Buford's putrid 2-16 shooting performance was made worse by how uncharacteristic it was of a team that was lauded all year for its unselfishness.  There is nothing in basketball on any level that is more selfish than continually chucking bad shots when your mojo never made it out of the locker room.  But with a team as talented as Ohio State, you cannot beat them by simply having one player play poorly.
From a coaching standpoint, Matta was barely better than Buford on Friday.  Being hands-off and allowing your veteran team to run itself is a fine strategy.  Within that overall strategy a championship coach needs to be prepared to make tactical changes, and quickly.  Kentucky's John Harrellson was 7-9 shooting and had ten rebounds; five of the particularly crippling offensive variety.  The problems he was causing the Buckeyes were evident very early on.  In related news, Dallas Lauderdale played all of five minutes.  Five.  This wasn't about Matta using a short bench; it was about allowing matchup problems to fester for 35 of the game's 40 minutes.
Matta does not need any assistance with the big picture stuff.  Getting the macro elements of a football or basketball program right will win you a lot of conference championships.  That's mostly strategic; recruiting well and managing the grind of a season.  He's locked in with the AAU framework and is going to have his pick of elite high school talent as long as he chooses to do so.  Unfortunately, recruiting by itself doesn't win championships - taking six games in a row in a world where luck isn't always a reliable asset also requires tactical superiority.  This is a skill that he does not appear to have locked down.  Ohio State played its worst game of the season against a team with no bench and handed Kentucky every possible tactical advantage and still only lost by two. 
Winning by one wouldn't have made his game plan any better; it just would have prevented it from being another season-ending failure. The Buckeyes were in crisis on Friday night and the players' answer to that crisis was Buford declaring war on reasonable shot selection.  He was given too many opportunities to prolong his off-night while Jared Sullinger absorbed much of Kentucky's defense.  It's very difficult to tell a cold but determined shooter to stop shooting.  You have to take the ball out of his hands.
It's not overly demanding to suggest that Ohio State should be able to win an NCAA title in basketball more than once every 51 years.  Similarly, Ohio State should be able to win the NCAA title in football more than once every 34 years.  The university simply has too many superior natural and manufactured resources at its disposal to be content with high finishes.
Fortunately for Ohio State's image, it has been a tournament of spectacular flameouts for all of the top seeds.  Pitt couldn't even escape the first weekend, Duke was shredded by Arizona in a manner that hadn't been seen in March since UNLV beat them by 30 a couple of decades ago and Kansas had a Jayhawk Classic-caliber gauntlet path to Houston and couldn't make it work to its advantage. 
The Jayhawks were especially bad; escalating a reputation for choking in March that not even the 2008 national title has been able to erase by missing almost half of their free throws after predictably drawing a ton of fouls from the overmatched VCU.  Kansas made a putrid two of 21 three-point shots, which as a team was worse than Buford was from all over the floor on Friday.  Kansas also has two national titles over the past quarter century.  Losing in the Elite Eight is catastrophic when you're expected to get to the title every year and frequently do. While the Jayhawks were cutting down the nets in 2008, the Buckeyes were doing the same thing – but at Madison Square Garden, in the consolation tournament you haven't paid attention to since 2008.
It is fine to be satisfied with Big Ten title dynasties, but what Ohio State is constructed for demands that type of return at minimum.  There is no reason, no stacked bracket and no Cinderella that should have stood between this uniquely talented and veteran Ohio State team and a deeper tournament run.  While there are no great teams in the 2011 Final Four, there actually was one great team this season.  There was one.  There was one.  There was one.