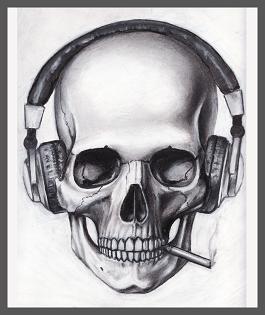 Jim Tressel is handsomely compensated. If you're wondering just how handsomely compensated, USA Today is more than willing to lay out for you the various ways in which the university rewards him for averaging 11 wins a season since 2006: Tressel gets his own private jet (but only for twenty hours of personal use per year), a golf course membership for him and his wife, and, should he be (gasp) terminated for "any reason other than 'for cause'", he will receive a cool three million dollars when it happens. Oh, and he also earns a base salary of more than 600,000 on top of that. It's good be the Vest.
 Blocking 265-pound DTs from the MWC is very impressive, sure. The guy who helped pull together the 2008 recruiting class was named a finalist for the Rimington Trophy as the nation's best center but unfortunately did not win it. Even so, Brewster should be commended for what he's given to the Buckeye program over the last three seasons. He is easily the Buckeyes' best lineman, and came to Ohio State as an All-Everything OT/C prospect from Florida, with offers from all the big name schools. He committed to play for Ohio State despite a recent history of offensive line struggles and, over the course of the past couple seasons, has helped turn those struggles at least partially around. This year's offensive line might be the most consistent at Ohio State since Nick Mangold's senior year in 2005. Much credit goes to Brewster, but also to maligned offensive line coach Jim Bollman, whose multiple personnel changes have molded this line into one of the top three in the Big Ten, and arguably one of the top ten nationally. Both Mikes, Adams and Brewster, have had breakout junior seasons and are locks to make NFL rosters, and Boren is already a first-day pick. I'll be interested to see where Bryant Browning goes in this April's NFL draft, as it has been really fun to see the transition he's made from overwhelmed sophomore OT to roadgrading senior OG over the last two seasons. Hopefully, Brewster will return in 2011 along with classmates Adams and JB Shugarts to close out his Buckeye career and get his degree.
 Coach Petrino is available for every position at any time. Oh please, let this create a distraction: if Florida whiffs on the bleeding-obvious Dan Mullen hire, they may go after Bobby Petrino, the Arkansas News writes:
The Sporting News said in a story Wednesday night Petrino is "at the top of the list" after being a finalist for the job Meyer won in 2004. ESPN college football analyst Mark Schlabach also made a strong statement regarding Petrino during a television appearance earlier in the day.
So yeah, the evidence for Petrino being a likely choice isn't exactly compelling, but could provide a useful distraction for the Buckeyes in the days leading up to the game if the choice hasn't been made by that point. Personally, Mullen seems like a fait accompli to me, but my prognostication skills are Luke-esque, so I probably shouldn't be listened to.
 Quick hits. Arkansas' bevy of talented receivers now includes a John Mackey Award winner, Nebraska officials are denying that Bo Pelini is a candidate for the Miami vacancy, Kevin "mmm donuts" Newsome is planning to transfer, and your commissioner, Jim Delany, is one of the bigger BCS advocates among conference commissioners.