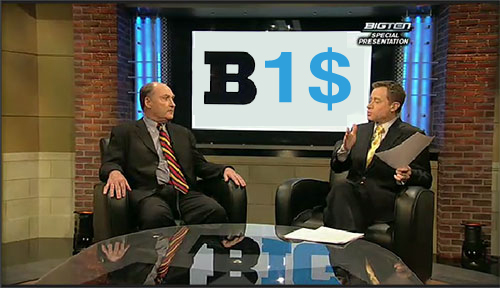 The internet: it is truly a place of great wonders. There's so much knowledge but there's also much idle chatter. In an effort to maximize both of these things, in lieu of yours truly and fellow scribe Johnny's media schmoozing during this past football season, we decided to take it upon ourselves to keep the kvetching at home for a change and join forces to launch what we're calling the "Eleven Dubcast."
The premise is simple: we open things up discussing the scuttlebutt surrounding Ohio State athletics with a fellow 11Dubskateer and then we drill down some sort of varying degree of internet celebrity/personality (or two!) to dish on a hot button issue taking OSU/the Big Ten/college athletics by storm.
To lead things off in as grandiose fahsion as possible, the inaugural episode packs 3 full fledged guests:
Eleven Warrior's own Kyle R. who discusses some surprising Ohio State All-Americans, the juggernaut at the 4 for the basketball Bucks, and the prospects of on the rise coaches jumping ship for greener pastures. 
Talented graphic designer M. Walt Keys, the creative genius behind many of the finer threads in the Eleven Warriors Dry Good Store, jumps on to talk the league's new logos.
CBSSports.com's and Black Heart Gold Pants' Adam Jacobi's headlines and joins us in chiding the ridiculousness of 'Leaders' & 'Legends'.
Kick your feet up on your desk, crack a cool beverage from that mini-fridge you and your co-workers have been hiding from the boss, don your trusty earbuds, and enjoy the perfect transition from work day to end-of-week happy hour. Listen below or right click->save as here to download (iTunes syndication coming shortly).