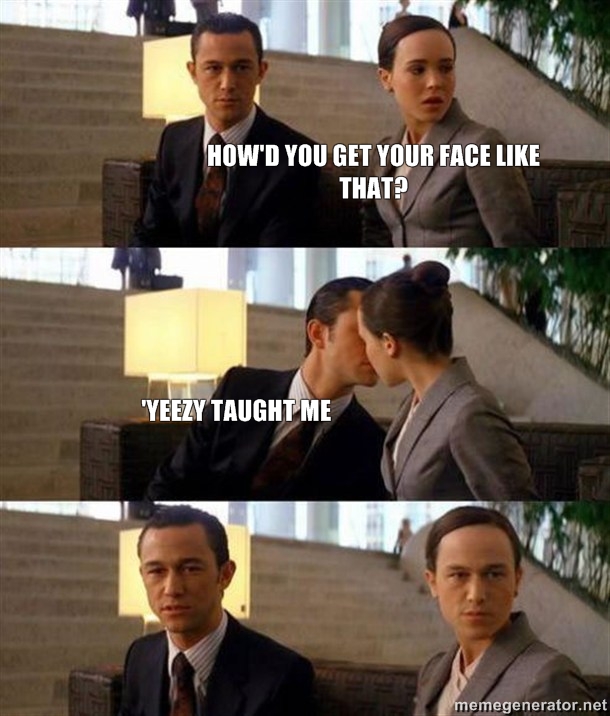 When it rains, it pours. With but one game to go in college football 2K10 edition's regular season, the magic that led me to a near 75% success rate against the spread in 2009 has flamed out epically. Last week marked the upper decker to end all upper deckers: 2-6 on the week bringing the season total back below .500 to 54-56-2 (or ~49% for you math majors). I'm afraid I just can't compare to the luck of your favorite lucky denver mint marked bronze or silver coin.
But was it over when the Germans bombed Pearl Harbor? Hell no! There's still a stocked full of wild unpredictability bowl season to go. The only thing to do is to take one last stab at this week's lone contest but try and stay warm by taking a stab at a few other wagers of sorts here and there (though they'll be strictly for entertainment purposes' entertainment purposes and not count towards the season total). After all, how else will I stay loose and warm for the next 3 weeks of contests to come? Play along in the comment section if you must: up, up, and away.
National Games
Army vs. Navy (-7), 2:30 -- CBS (HD)
Freshly minted Rich Ellerson leads the 6-5 Black Knights to Philadelphia in the always must watch from a pageantry standpoint Army-Navy Game against Ken Niumtalolo's Middies. Amidst flirting with a few other national gigs in the last several weeks (well, at least, allegedly), the Midshipmen's head coach and star quarterback Ricky Dobbs face arguably the best Army side they'll have seen since Army's last victory way back in 2001 (26-17). While the Mids have won a Tresselean 8 straight (and 11/13), Black Knights quarterback Trent Steelman (aka the most turbo bad ass All-American name ever) and leading rusher up back Jared Hassin (all 236 Wisconsin brat fed pounds of him) should make this one a far better watch than it was most of the last decade. Via the misguided law of college football transitivity, I'm using common opponents Duke, Air Force, and Notre Dame to feel this one out: as such, I've gotta go with the Mids for a 9th straight: Navy 31 - Army 21.
Heisman Prop Bets
Who will finish higher in the voting? -- LaMichael James (+110) or Andrew Luck (-140)?
And here you were thinking I'd be picking who'd win? I hate to break it to those of you hoping to hold for the suspense, but: Cameron Newton's won the award, perhaps by a record margin. Will he still possess it 2-3 years from now? Well, that's a whole other prop bet for a whole other day (HEY-O!). None the less, this one is a bit of a head scratcher to me; I get that the early returns at the venerable StiffArmTrophy.com are favorable to the consensus probable #1 overall pick Luck but... It still strikes me as odd to say the least that the 1a/1b guy for the better part of the last 2 months James would suddenly tumble to third. I'm going with my gut and sticking with James to finish second.
Who will finish higher in the voting? -- Andrew Luck (-350) or Kellen Moore (+225)
Seems a bit more of a no-brainer (especially given the contempt many felt towards the Broncos for the better part of the last 3 months, a sentiment I don't doubt is shared by some of the Heisman electorate). Luck is the all-everything sure to #1 NFL draft pick that looks like the surest thing at the quarterback position in maybe a decade and Moore? Well, while he's the #2 passer in the country and still probably undervalued for his role in a phenomenal season for the Broncos this year, it's just not realistic to see voters not knock him down a few pegs for the heartbreak in Reno Thanksgiving weekend. Take Luck (though please don't actually bet this; at -350, you won't make anything).
Will Cecil Newton Attend The Heisman Ceremony? Yes (-130), No (+150)
Talk about a bizarre conflict of interest. The official list submitted by Auburn is said to include one one-man firestorm in the form of Cam Newton's father, Cecil. Despite the university going out of their way last week to say they would be distancing themselves from him, here we are. You have to kind of feel for the guy as strictly a human being; his son's finest moment and an achievement unrivaled in sport, but in the same right... It doesn't help matters that ex-Heisman winners are saying pretty pointed things about his potential attendance. While I expect the real intrigue to be how host Chris Fowler handles the potential to ask Cecil Newton point blank about the controversy, it's hard not to imagine Newton continuing to make the spotlight all about him. Go yes, but don't be surprised if a zero hour back room deal keeps him out of the limelight (or at least refusing to talk about the still very active investigation).
Gallimaufry
Number of goofy/folksy things said by Craig James in "PONY EXCESS" -- Over/Under (4.5)
ESPN's final 30/30 (I guess the 30th, huh?) "Pony Excess" profiles the astronomical corruption going on at SMU during the heyday of both Eric Dickerson and Craig James. The old adage goes that Texas A&M bought Craig James a truck but he went to SMu because they paid the title. Also: Craig James is kind of a country loon. The odds of him saying a lot of silly colloquial things is pretty high; the real catch should be how many times he gets on camera in lengthy speaking parts. This one airs immediately following the Heisman ceremony and if it's anything like the rest of the series, should be phenomenal. Come for the great cinema, stay to see I'm right and that James, while game for 4 silly cliche Texas phrases, won't quite have enough in the tank to muster the necessary 5 or more.
Highest weekend box office open -- The Chronicles of Narnia: The Voyage of the Dawn Treader (-300), The Tourist (+140), The Boxer (+225)
I'll be honest: I'm not exactly racing to go see any of these, but there aren't quite enough major college football related things to keep the party going all-day Saturday so here we are. Christian Bale OWNS, Mark Wahlberg is tolerable, and *tiger noise* Amy Adams, but David O. Russell is really kind of a p***k. I'm sure "The Boxer" will be watchable/entertaining but after "I Heart Huckabees", you can never be too sure. "The Tourist" has sexy leads, I guess, but with something called Florian Henckel von Donnesmarck directing and already outrageously low initial reviews, it's not looking promising. Finally we get to the Chronic-what? Cles of Narnia. The first one was pretty okay, I suppose. The fact that I have no idea if this is the second or third or what probably says all you need to know about my likelihood to catch this one. How far are we from "The Magician's Newphew"? None the less, the kids will probably want to flock to the theaters to see Narnia, and the other two aren't exactly generating the kind of buzz necessary to get general movie going crowds in. Go the favorite, Narnia, but who knows, take your significant other to see "The Boxer" if y'all like semi-good movies worth taking a chance on and you can't Jedi mind trick them into thinking "Pony Excess" counts as a date night.