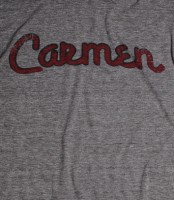 Whoops. This post was supposed to have gone up about three days ago, so if you're a Friday evening kind of reader, you're in luck.
Slight rule change this time around. Instead of guessing the score, you will be guessing the number of total yards from scrimmage for the Ohio State offense Saturday night. Please note, yards from scrimmage do not include return yards. It's basically just passing + rushing. Anyway, the closest prediction will win two t-shirts from the 11W shop.
The fine print:
Must be 18 years-old or older.
One entry/comment per person.
Duplicate predictions are ineligible — first come, first serve.
Deadline for entries is kickoff.
Don't edit your comment to fix a typo or anything after kickoff as that will update your comment timestamp and invalidate your entry.
There will be no winner if the Buckeyes are upset.
Good luck!