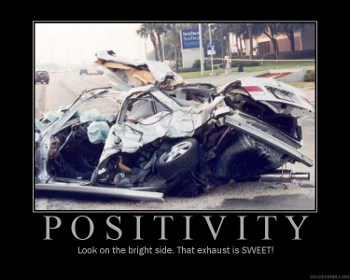 Failure. Hackneyed essays would probably start by providing a dictionary definition. I instead implore you to visit Google and simply do a search for "11W Weekend Update". Where as last year I was able to come through on nearly 75% of my picks against the spread, this year I'm showing that regression to the mean is a cruel mistress. Last week's season worst 2-6 effort moves the season to a laughable 21-27 total, or roughly a 43% success rate. Either my attention's divided or more probably I was never really good at this whole shtick in the first place. But if The Hold Steady has taught me anything, it's that optimism is the key to this rock 'n broll life of ours. I'm going to keep at it until I David Ortiz my way out of this puppy (though expect many, many strikeouts in the process subsequently).
National Games
#13 Arkansas at #7 Auburn (-4) - 3:30, CBS (HD)
Three weeks back Arkansas staired down (then) #1 Alabama and saw a victory at the end of the tunnel. They answered destiny's call by promptly arm punting victory away until it manifested itself as defeat. But hey, Auburn's undefeated! And they beat South Carolina. TRANSITIVE FATALITY. Gus Malzahn's looks for some revenge on the program that never really gave him a fighting chance and looks to turn Cam Newton all over Ourkansas' take it or leave it defense. Ryan Mallett and the Family Arm (TM) will certainly have something to say about that, however. The four point line does us no real favors here and in all honesty, this one may be more of a pick 'em than the points would otherwise give us credit for. My heart says Arkansas but my head says Auburn. Since both have routinely been inaccurate this Fall, let's flip a coin: go Auburn -4, 33-27.
Texas at #6 Nebraska (-9.5) - 3:30 ABC/ESPN (Regional) (HD)
Mack Brown looks to save Texas' 2K10 while former Buckeye Bro Pelini looks to tick off all of Big 12 country in mass by winning the final ever league championship game en route to a march to the BCS. T-Magic has it in him and also has lots of rocket fuel and other things that make him absurdly, absurdly fast. While his passing acumen still has a ways to go, as KEVIN FREAKING PRINCE showed against the Horns in their beat down by UCLA, mobile quarterbacks can certainly be something of a sore spot for the Horns. Texas' offense hasn't exactly lit the world on fire this year and they'll go against arguably the best defense they'll see all season. 9.5 still seems like an awful large margin of victory to expect out of a true freshman led offense. Bill Nebrasky wins, but expect a Texas cover, 28-24.
#19 Oklahoma State at Texas Tech (-3.5) - 3:30 p.m., Fox Sports Plus
Good lord. A game on something called Fox Sports Plus?! Evidently this is an overflow channel that shows games that won't fit into the other Fox regional channels (mainly in Big XII country) that apparently is also simulcast on the satellite providers. Truly this week is something from a national stand point a little bit below the usual standards of late but none the less we have a high powered, high octane offense taking on the remnants of what used to be (and occasionally still shows a semblance of a pulse) a high powered, high octane offense. With Taylor Potts' stage coach robbing days behind him, he'll have to be on the mark to keep pace with renowned hotel resident Dana Holgerson and the 'Pokes offense. Vegas really seems to like the Red Raiders' upset chances, but I'm not as much of a believer. Go Mike Gundy or go home, 48-45.
SMU at Navy (-1.5) - 3:30, CBSCS (HD)
A battle of two contrasting styles, the Ponies of SMU head to Maryland to do battle with Ken Niumatalolololololololo and the Middies. Ricky Dobbs' grass roots Heisman campaign may have met its untimely end before it started, but that doesn't mean he shouldn't have every chance to showcase his athleticism against a (seemingly always an issue with Junes Jones' coach teams) suspect Mustangs D. Kyle Padron will have plenty of shots (SEE WHAT I DID THERE?!?!) against Navy's secondary in what could very easily turn into a shootout. Navy didn't have much success against Air Force's 3-4 a few weeks prior, so don't expect results to differ too significantly against SMU's alignment. Take the road dogs, Pony up 31-28.
#24 Oregon State at Washington (-1) - 10:15 p.m., ESPN (HD)
Oregon State, perhaps the best two loss team in America as of right now, looks to follow up their league play opener (and upset of Arizona) by heading to Washington in an attempt to play their way into the hearts and minds of the traditional voters. Jake Locker's Heisman campaign is well in its rigamortis stage but that doesn't mean UDub doesn't at least have pride (and the dignity of complete morons like yours truly who ear marked them for a huge breakout season) to play for. Nick Holt and co were able to outlast and outscore Kiffykin's Trojans 2 weeks back but got their medicine from an outstandingly mediocre Arizona State side (led by former Michigan AND Georgia Tech QB Steven Threet; HA HA TRANSFER!). Oregon State's only losses have come at the hands of TCU and Boise but played both tough. Take that one point UDub's giving and ride the Beavers to a pay day (*giggles*): 28-17.
Big Ten Games
Illinois at #11 Michigan State (-7) - 12:00, BTN (HD)
The biggest surprise of the young Big Ten season, the fightin' Zooksters, look to take on the, well, other biggest surprise in the league, the unbeaten Michigan State Spartans. Kirk Cousins vs Nathan Schnounhouse; Zook v. Coach D. SATURDAY! SATURDAY! SATURDAY! Expect a good ol' fashioned Big Ten defensive slugfest as two surprisingly stout defenses limit the two offenses to few big plays.  When you have nothing to lose, there's no reason not to lay it all on the line. While even the bleak possibilities of a Sparty/tOSU national championship warms my cold, cold heart, Sparty's dream season dies. Death by Zook: 27-24.
Minnesota at Purdue (-5.5) - 12:00 p.m., ESPN2 (HD)
Minnysoda (donchaknow) heads to West Lafayette to take on Iowa's #MOSTHATEDRIVAL Purdue. With Robert Marve shutdown yet again, you'd think this one would turn into an ordinary tickle fight, YET, the Fightin' Hope Floats were able to weasel their way past Northwestern last weekend. If you beat Northwestern, you're automatically able to beat Minnesota, right? In fact, if you have a pulse and play football, you're able to beat Minnesota right? Tim Brewster's long strange trip appears to be winnowing, and while there may be a stolen victory here or there and the interim, this ain't it. -5.5 is a gift; Purdue 24 - Golden GLOLphers 13.
#15 Iowa at #25 Michigan (+3) - 3:30, ABC/ESPN (Regional) (HD)
So you're telling me two actually watchable Big Ten teams are playing one another?! In the conference's game of the week (with all due respects to the omitted Arkansas State – Indiana war), Shoelace Joe Denardson looks to prove the conspiracy theorists who claim he was hobbled against Sparty right and try and validate Michigan (and Rich Rod) against the second defense with a pulse they face in 2K10. Adrian Clayborn and the win-one-for-the-Parkster fueled Hawkeyes, on the other hand, look to decapitate the fleet footed sophomore. American patriot and future senator from the great state of Iowa Richard Stanzi will have every possibility to break the 300 yard threshold going against Michigan's JV secondary. While part of me wants this one to be entertaining, I suspect it won't be. Iowa 27 – Michigan 10.