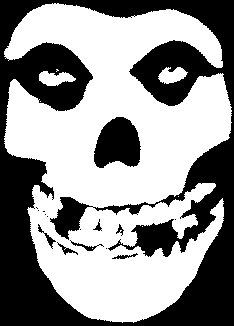 Way to go son! Getting paid, gettin' paid! Ohio State AD Gene Smith received a massive pay raise earlier this year, and as the man in charge of one of the most successful and profitable departments in the country, he deserves every penny. There are some valid criticisms of way Smith has done things at Ohio State - possibly not sticking up for the timing of The Game as much as some wanted him to, refusing to foot the bill for big-name coordinators - but by and large, he's been good to Ohio State, and thus, Ohio State should be good to him. Kudos to him.
 Never forget. Terrelle Pryor has not put the Purdue loss behind him. The calls to move him to wide receiver (or, most idiotically, defensive end) have subsided in the wake of his hot 10 TD/2 INT start, but the bitter aftertaste of the debacle in West Lafayette has not: 
"We hate losing; I hate losing," Pryor said yesterday. "I can't really explain it to you. I don't want to feel that way again. I never thought I would feel that way, but it's a sport.

"We all hate losing."
Focusing on negativity doesn't always help, though. Most Buckeye fans remember hearing tales of how the coaching staff used a "lowlight" tape of Mark May et al. hating on the Buckeyes prior to the 2008 BCS National Championship game in the hopes of motivating them, but the result was an unfocused, disheveled team that failed to execute in key situations against LSU. But on the other side of that coin, Pryor should never forget the depths to which he - and thus, the rest of the offense - sank against a Boiler defense that really wasn't very good at all. I just hope he doesn't focus too much on it.
 The gap is widening. I just couldn't lower myself to writing "From Linebacker U to Linebacker Who?" about Penn State, but this is priceless. As you may or may not know, Penn State's linebacking corps this year is largely a collection of who-dats, with their current starters being Chris Colasanti, Michael Mauti, and Bani Gbadyu. Now, they haven't been awful, but they haven't been spectacular, and that, of course, is reason enough to complain for Penn State fans used to the likes of Navorro "whoops" Bowman and Sean Lee. Combine this with an unimpressive offensive line and a freshman quarterback, and this Penn State team might finish .500 or below in Big Ten play.
 Darrell likes what he sees. One of the biggest improvements in TP's game, according to Darrell Hazell (and everyone's favorite for Jim Bollman's successor), is his timing. According to Hazell: 
"You're watching him grow up day by day, game by game," said Hazell, the second-ranked Buckeyes' assistant head coach in charge of receivers. "Look how comfortable he looks. He's finding the checkdowns. That's all about maturation and moving to being one of those great players. He's going to be a phenomenal quarterback when it's all said and done." 
 Quick hits. Sparty needs to work on his Upward Dog, Adrian Clayborn is off to a slow start but still menacing, Michigan's second-leading rusher Michael Shaw is out for their first conference game at Indiana, Illini blog Hail to the Orange breaks down what Illinois needs to do to win on Saturday, and the Buckeyes will likely be missing Jake Stoneburner for the trip to Champaign.