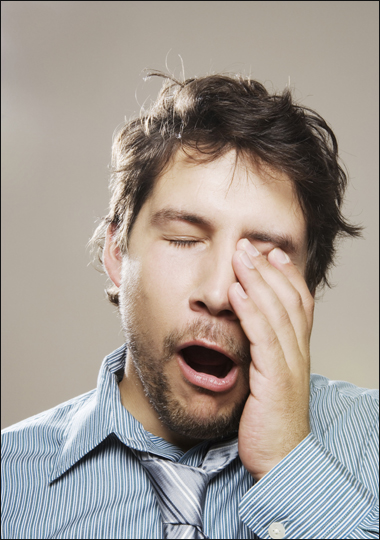 It was conference-wide Play Nobody Day yesterday, and that resulted in some very boring non-Buckeye football. Altogether, Big Ten teams played eight teams from the MAC and two outfits from the FCS. Illinois had the week off. Ugh. Let's get this over with.
Wisconsin 70, Austin Peay 3 
Concerns about the Wisconsin offense's lackluster play through their first few games were at least partially put to rest by a 49-point first half (though again, Austin Peay is terrible). True freshman James White rushed for four touchdowns, the Badgers racked up 618 yards of offense, and managed to hold the Governors (yes, that's Austin Peay's mightily intimidating nickname) to 157 yards of offense, all while not forcing or committing a single turnover. With the rushing combination of James White, Montee Ball and John Clay, it could be said that Wisconsin has just as much quality depth at running back as Ohio State can lay claim to, and that'll go a long way in keeping the Badgers' as the Big Ten's other favorite heading into their showdown against Ohio State in a few weeks. The Badgers travel to East Lansing next week to open their conference slate.
Iowa 45, Ball State 0
Iowa bounced back from last week's embarrassment in Tuscon on the strength of a very smart game by Rick Stanzi, who went 19/25 for 288 yards and three touchdowns, as the Hawkeyes improved to 3-1 on the season. Adam Robinson, no longer supplemented by the injured Jewel Hampton, ran for two scores himself, and allowed Iowa to give youngsters Marcus Coker and Brad Rogers a few reps in the hope of cobbling together a little more experienced depth than they currently enjoy. The Hawkeyes host Penn State next week.
Michigan State 45, Northern Colorado 7
Michigan State never really broke a sweat in their first game without head coach Mark Dantonio patrolling the sidelines, rolling up a 35-0 halftime lead on hapless Northern Colorado. Kirk Cousins notched his second straight solid game after a 245-yard,  two touchdown day against Notre Dame, this time throwing for 290 yards and a pair of 2nd-quarter scores. True freshman Le'Veon Bell continues to impress, rushing for three touchdowns and bringing his season total to seven. MSU gets Wisconsin at home next Saturday.
 Indiana 35, Akron 20 
Hoosier quarterback Ben Chappell threw for 4 of Indiana's 5 touchdowns, while Akron's red zone trips too frequently ended in field goals. The Hoosiers really struggled to contain a largely inept Akron offense, which finished with 330 yards of offense on nearly 6 yards per play. Tandon Doss had a relatively quite night, rushing for a touchdown but otherwise failing to make his usual dent in the box score. Fellow wide receiver Terrance Turner made up for his absence, catching 6 balls for 121 yards and one score. Indiana takes on Michigan next week at home in the "who needs a defense?" bowl.
Purdue 20, Toledo 31
So I think we can say this with a fair amount of certainty now: Purdue is bad. Toledo entered this game with two narrow wins over mediocre-to-terrible Ohio and Western Michigan squads, and a 41-2 home loss to Arizona on their resumé, and promptly ran out to a 17-0 lead before suffocating a Boiler comeback attempt. This is not a burgeoning bowl team trying to ride the momentum off of last season's shocking win over Ohio State; it's a foundering enterprise that will struggle to win four games, and which will need a miracle to match last season's 5-7 record. Purdue has a badly-needed bye coming up next Saturday.
Michigan 65, Bowling Green 21
Just about everyone on Michigan's offensive two deep got at least one touch in this mostly one-sided affair. Denard Robinson racked up 129 yards rushing in limited time before banging his knee hard against the Michigan Stadium turf late in the first and taking the rest of the game off, allowing true freshman Devin Gardner and erstwhile '09 starter Tate Forcier. Even without Robinson, the Michigan offense experienced success: they ended the day with 721 yards of offense, and five different players who rushed for fifty or more yards. Defensively, the Wolverines got by, and outside of a 71-yard touchdown pass in the 2nd quarter, limited big plays by the Bowling Green offense. The Wolverines travel to Indiana next week to open the Big Ten season.
Minnesota 23, Northern Illinois 34
So who's Minnesota's next head coach? The Gophers lost all three of their non-conference home games, the first time they've done so since the 1800's, and let the Huskies walk (or run) all over them in doing so: Northern Illinois RB Chad Spann carried the ball 14 times for 224 yards and two touchdowns, including a back-breaking 61-yarder in the fourth quarter. QB Chandler Harnish added another two scores through the air. The Gophers host Northwestern next week, and here's hoping they go winless in the Big Ten after stinking it up so much in the non-conference season.
Northwestern 30, Central Michigan 25
Northwestern thought they had this one in hand when they made it 30-13 to start the 4th quarter, but Central Michigan made it a game in the fourth quarter, briefly, before NW was able to run the clock out for their fourth win of the season. The Wildcats didn't have much success on the ground outside of two short touchdown runs, but Dan Persa completed 23 of 30 passes for 283 yards and a couple of scores to keep them undefeated on the season. They travel to TCF Bank Stadium to play the Gophers in a week, and should improve to 5-0.
Penn State 22, Temple 13
It took a while, but Evan Royster finally found his stride, and it couldn't have come at a better time for Penn State. The Nits needed every yard to outlast the visiting Owls, who helped out the Lions by committing three turnovers. Five field goals and a short touchdown by FB Mike Zordich comprised the 22 points for the Penn State offense, which racked up nearly 450 yards but could not get it done in the red zone, until finally wearing down the Temple D in the final quarter. Rob Bolden didn't make any big plays or any big mistakes, completing 18 of 28 passes for 224 yards with a long pass of 17. The Nittany Lions take their show on the road for the 2nd time this season next week against Iowa.