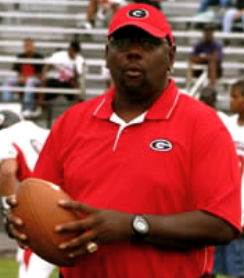 News was good last week for the recruiting class of 2011. First, Nick Vannett of Westerville Central came on board the Buckeye train, followed by fellow Columbus standout, Ron Tanner, of Eastmoor Academy. The addition of the two local stars made 17 members for the next class on tap to arrive in Columbus, but with five to eight spots remaining, the question Buckeye fans had at the end of the week was "Who will fill out this class?"
Jim Tressel and the rest of the OSU coaching staff have a number of players they are looking at to fill out the remaining spots in this class. Some of Ohio's best are still left on the board and could make many in the Buckeye State happy by donning the Scarlet and Gray, while some really good out of state talent is still considering a move to the heart of our great nation.
No matter who fills out the remaining spots, this class is sure to be up there with the best in the country and could even top Ohio State's legendary class of 2008 that included Michael Brewster, Terrelle Pryor, Mike Adams, JB Shugarts, DeVier Posey, Etienne Sabino, Jake Stoneburner, Andrew Sweat, and others. It's time to take a look at the final candidates to fill out the class of 2011, let you know who else they're considering and give you the percentage of chance we feel they are to become an Ohio State Buckeye.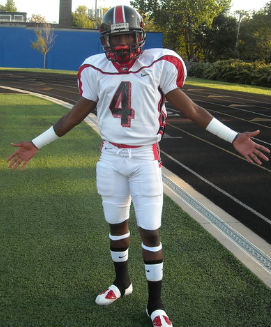 Shane Wynn, WR, Cleveland Glenville
Wynn has riled up Buckeye Nation of late by reportedly naming Miami (FL) his favorite, but apparently he was misquoted. He does have the 'Canes in his top five though, along with Ohio State, North Carolina, UNC, and Tennessee. The 5-7/160 speedster is looked at as a slot receiver and return man and the recent sentiment among Buckeye fans is that they'd rather see scholarships spent elsewhere, but remember, Wynn is a Glenville Tarblooder, and there will always be a soft spot in JT's heart for those from Glenville.
Prediction: I still see Wynn as a member of this class. I will put the percentage cautiously at 65%, as I think Wynn favors the Buckeyes, but the offer to and commitment from Devin Smith makes me think there's more spots than we originally thought in this class, or that the Buckeyes don't see Wynn as an absolute must-have at this point.
Aundrey Walker, OT, Cleveland Glenville
Walker is another Tarblooder who seems to be taking a liking to the Buckeyes. OSU and Michigan State seem to top his list, followed by Michigan, USC, Penn State, Pitt, West Virginia, Illinois, Notre Dame, and others. I would be really surprised to see Walker go anywhere else other than Columbus, and with just one other offensive line scholarship on the table, it seems Jim Tressel is thinking the same way.
Prediction: Walker's percentage of becoming a Buckeye is 85%. It would be a shocker to see him go elsewhere and if he does, look for it to be Jim Tressel's choice and not his own.
Angelo Mangiro, OG, Succasunna (NJ) Roxbury
Mangiro is down to Ohio State, Penn State, and the hometown Rutgers. The vibe is that he is a family guy and would like to stay closer to home, giving PSU and RU the edge. Not so fast my friend, as Mangiro apparently LOVED his visit to the 614 and has talked about Ohio State in higher esteem than his other options. The Bucks supposedly want to take five offensive linemen in this class, but will not say no to Mangiro or Walker at this point. This will be a battle that will end at the closing of July, and it will be interesting to see which school this beast from the east selects.
Prediction: The Buckeyes only have a 33% chance with Mangiro. I think in the end he will choose Penn State over OSU and Rutgers, but only due to distance. If Tress can steal Mangiro, it will be one of the bigger upsets in this recruiting year.
Donavon Clark, OT, Finneytown
Clark has a short list of Cincinnati, Michigan State, USC, Tennessee, Indiana, and Ohio State. The only problem for him is that the Buckeyes haven't offered yet. That may change after the 6-4/300 lineman impressed coaches at the OSU Senior Advanced Camp, but over a week has passed and no offer has come. I personally prefer Clark to the already committed Tommy Brown and Aundrey Walker, but his offer may be contingent upon what Mangiro does at the end of the month. This is a situation to monitor closely, and don't expect clark to make a decision until the Buckeyes decide whether he is getting a scholarship.
Prediction: Clark's Buckeye percentage stands at 40%. I think if Mangiro passes he likely will get an offer and become a member of the good guys. If Mangiro chooses to come to OSU or the staff decides the scholarship can be used elsewhere, Clark likely ends up staying in state for Cincinnati.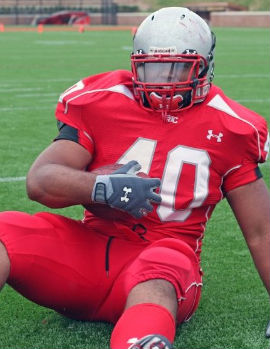 Kevin McReynolds, DT, Washington D.C. St. John's College HS
McReynolds once seemed to be a Buckeye lean, but things have cooled off since the commitment of Joel Hale earlier this summer. A telling sign of the future might be that McReynolds' three scheduled officials are to UNC, Arkansas, and Oregon. OSU, Arizona State, Auburn, Rutgers, USC, UCLA, and others still remain in the hunt, but this could be a casualty of a numbers game, as McReynolds seems to want to wait until at least after his senior season to make a decision.
Prediction: The chances of this after the spring game would have been at about 50%, but at this point it's down to about 10%. I think the staff has cooled off on their interest, as defensive line is not a position of need anymore. Look for McReynolds to be a Tar Heel come Signing Day next year.
Michael Caputo, LB/S, Imperial (PA) West Allegheny
Caputo is an ideal player for the STAR position, and hold OSU high on his list, along with Pittsburgh, Wisconsin, and Penn State. HIs unofficial visit earlier in the summer could not have gone better and I think at this point, the Bucks are the team to beat, with Pitt not too far behind. Will the Wannstache pull out a victory or will JT close out his man?
Prediction: Caputo stands at 55%, as things have slowed down a bit since his visit, but are still looking good for Ohio State. Pitt could keep him home, but I think he may pull the trigger to save his spot as a Buckeye sooner rather than later.
Ejuan Price, LB, Pittsburgh Woodland Hills
Price is another Pennsylvania product who is high on the Bucks and came to campus for an official visit. He said he was tempted to commit on the spot to JT, but wants to check out Iowa first before making a decision. Pitt is the other team in the running, but it seems like he will not stay home to attend college. Linebacker is a position of need and Price is certainly a good one for the Buckeyes to snag.
Prediction: 75% a Buckeye. His mom doesn't want him staying home to go to school and I don't see how a trip to Iowa City tops his trip to Columbus. The only way he's not in this class is if the Bucks tell him no, and I even think he could be the next player to verbal for Ohio State.
Trey DePriest, LB, Springfield
Ah, the big fish. DePriest has a final three of Ohio State, Alabama, and Florida, but for a long time, many have thought he has been a Bama lean. The positives for OSU are that it is the home state school and his good friend Braxton Miller is on board, but Nick Saban will certainly be tough to beat. Don't count out Florida, who hasn't received a visit yet, as Urban Meyer often finds a way to get the guys he wants. Many fans think DePriest is a must get since missing out on James Vaughters, and it's hard to disagree, especially after losing the state's top linebacker in Jordan Hicks last year. Price and Caputo would be solid if DePriest chooses Alabama or Florida, but DePriest would put this class over the top if he gives JT the ok.
Prediction: This is one of the hardest calls for the entire class. I truly think it will come down to the wire, but right now cannot give the Buckeyes more than a 40% chance, with Bama getting 45%, and Florida getting 15%. As of now, the Tide leads this one, but there is a long way until this one is over, so hold on tight as this decision is sure to stir up Buckeye fans in one way or another.
Andre Sturdivant, LB, Cleveland Glenville
Sturdivant is one of the most talented players in the state this year, but his academics need to be in order for his Ohio State offer to come into play. Penn State, Illinois, Michigan State, Ball State, and Toledo are also said to have offered as of now, but that list would be bigger if his off the field stuff was in order. Sturdivant is thought to be a Buckeye if he can put it together and expect things to happen quickly when/if that gets done.
Prediction: 50% Buckeye as of now, only because of academics. I can seem him being a casualty of this class, but I think if he qualifies, he is all Scarlet and Gray.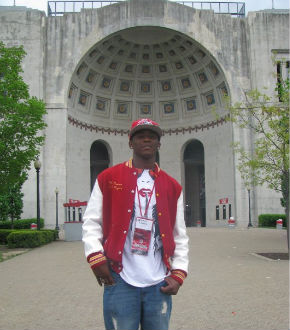 Jabari Gorman, DB, Miami (FL) Monsignor Pace
I think if he came on board, Gorman would be the best defensive back Ohio State has in this class. Comparisons to Malcolm Jenkins are dead on, and I might even go out on a limb in saying I think he would be a better get than Trey DePriest. Gorman is said to be favoring OSU, Miami, and Alabama, and is scheduled for an official visit to Columbus when the Bucks take on the 'Canes. If Gorman doesn't commit after that visit, I'd be surprised if OSU is his choice at the end of this process.
Prediction: I think this is a two horse race between Ohio State and Miami and think it could go either way. On one hand, Miami is the hometown team. On the other, getting away from home is good, there are some Miami area players already on the roster, and OSU has the edge of late of sending defensive backs to the NFL. 50% chance as of now OSU gets the nod, but a commitment to Miami would not surprise me one bit.
Doran Grant, CB, Akron St. Vincent-St. Mary
Grant has "re-opened" his recruitment to make things fair for other schools recruiting him, but his father's alma mater, Michigan State, and Ohio State remain the teams to beat for this star corner back's services. Grant also holds offers from Michigan, USC, Cal, UCLA, Georgia Tech, UNC, Notre Dame, Penn State, West Virginia, and others. He is one of the country's best at his position, and it is VERY fortunate for Jim Tressel that he calls Ohio home. I like this one to come down to OSU and MSU, and I think unofficially those two are his favorites in that order right now.
Prediction: A recent trip out west worried many of the Buckeye faithful, but I think this one could be silently in the bag. I have always been confident Grant's choice will come down to Ohio State or Michigan State and would be absolutely shocked to see this top in-state talent leave the borders. I will give this a cautious 70% for OSU, as you just never know in recruiting.
Dondi Kirby, DB, Monroeville (PA) Gateway
The school that produced Dorian Bell and Corey Brown (class of 2009) brings another great prospect to the table. Kirby has long favored OSU, but has taken his time in the process of making a decision. Other schools in the mix are USC, Florida, Iowa, Maryland, Michigan, UNC, Pitt, West Virginia, and Wisconsin. TIme may play a factor in Kirby's decision, but it is unknown whether he is a player the Bucks are sure to hold a spot for. In my opinion, I think the relationship with Gateway is important, as they are a hot bed for Buckeye-caliber prospects and keeping a pipeline at the school rolling with Kirby's commitment is very important.
Prediction: I think the Bucks have a 40% chance of landing Kirby. They got on him before he became a "national prospect" which has to bode well for Jim Tressel, and Bell and Brown have been talking up Columbus to him. I really hope Kirby comes on board soon, as space in this class could become an issue.
Wayne Lyons, S, Fort Lauderdale (FL) Dillard
Lyons is famous for the questionnaire he gave out to all interested coaches, but he is a big time player on the field as well. Florida, Alabama, Auburn, FSU, Louisville, LSU, Miami, Michigan, Nebraska, Notre Dame, Ole Miss, South Carolina, USF, Stanford, Tennessee, UCLA, USC, Wisconsin, and of course, Ohio State, are just some of the schools he has interest in, but the list goes on and on. Lyons has yet to cut down his list, but with so many offers on the table and a rumored leader of Florida, I don't think OSU will come out on top in the end.
Prediction: OSU hold about a 5% chance in landing Lyons. I think he likes Ohio State, but just don't get the vibe they're on the short list. Lyons' sister attends Florida and it is a school that fits his academic and football desires, not to mention, it's not too far from home for this mama's boy. Gator Chomp it will be for Lyons.
Cardale Jones, QB, Cleveland Glenville
Last, but not least on this list is a signal caller that is the subject of much dispute among Buckeye fans. Jones has not received a coveted offer from the Buckeyes, despite holding invitations to play for Penn State, Michigan, Michigan State, Illinois, Iowa, WVU, Purdue, and Cincinnati. Word on the street is that he could receive a Buckeye offer pending space and his academic standing, as it is rumored that he has not yet qualified. Many think Braxton Miller is the reason Jones has been left out of this class to date, but Jim Tressel has never shyed away from bringing in two solid quarterbacks in one class (see: Troy Smith and Justin Zwick). Cardale may very well be the Troy Smith to Miller's Justin Zwick, but at the same time, he could also be the next Glenville star to flop out in Columbus. That is, if he even makes it there.
Prediction: I think Miller is the better player right now, while Jones has the higher ceiling to grow, and I get the feeling the staff thinks Jones can do some pretty big things as well. Academics are always an issue out of the staff's control, but one thing they can control is Jones' destiny. If given an offer he may just accept on the spot. If he doesn't receive an offer, it means he likely didn't qualify per the NCAA or Ohio State's admissions office. If the latter is the case, look for Jones to head to West Virginia or Michigan State. The percentage sits at 25% as of now because of academic status, but if he qualifies, I bring this one up to 99.9%.