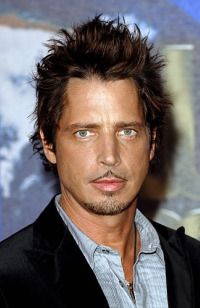 We still have another day before we get our nervous-on, so tonight is a great opportunity to kick back and watch some stress-free hoops.
Butler meets the Orange in the opener and though Syracuse will be playing without center Arinze Onuaku for the third straight game, the Bulldogs will have to battle to stay in it -- unless they can get hot shooting over Boeheim's zone. Gonzaga couldn't do it and didn't have an answer for Wes Johnson.
Next up, the Huskies face West Virginia and if nothing else, it's always entertaining to see what kind of pimpwear Huggy Bear is sporting.
Xavier faces K-State in a rematch of an earlier 15 point Wildcat win in Manhattan. You gotta go with the Ohio school in this one and keep an eye on Kansas State coach Frank Martin. Mr. Buzzcut has nothing on this dude.
Finally, tipping off at 10 (on a school night, no less!) in Syracuse is Cornell and Kentucky. On paper and in Vegas, the Wildcats are heavy, heavy favorites to win the game, but America loves the underdog (especially the Ivy variety), so unless you were born and raised in the Bluegrass State, you're all about those nerds hitting jumpers (and winning spelling bees).