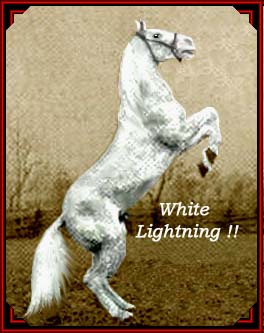 TresselCo. continue to nurture the development of their empire's future, extending $100,000 handshakes (uh, in terms of the potential value of the education; this ain't Kiffykin State) to a pair of players in the last 48 hours or so. Tampa, Florida defensive end Anthony Chickillo (
Rivals
/
Scout
) received
his official letter
Thursday. Joining the Bucks on the junior DE's trail include Tennessee, Wisconsin, and The State College of Kentucky, UC. The positives and negatives of the young rush end? Con: Ohio State will have to overcome Florida, Florida State, and Miami to secure his services. Pro: The kid's nickname is "The Chick". Anyone with a "Jersey Shore" ready monicker from the strip club capital of the world means business.
The Vest, Inc. also made an offer to 6-5 235 DE/TE Aaron Lynch (Rivals / Scout), another Florida prospect. Alabama, Florida State, Iowa, and Notre Dame join the Bucks in competition for the two way player. Some feel passionately Lynch has no business anywhere except the defensive side of the ball. With another offer out to yet another defensive end, it doesn't look like the surplus of pass rush threats will dry up any time soon.
The profile player of this week, however, is presently (to my knowledge) mostly off Ohio State's radar,. Given the weekend wide receiver AJ Sebastiano (Rivals) had at the South Florida Express seven-on-seven tryout a few weeks back, perhaps it's time to re-evaluate our options. The receiver from diminutive North Broward was said to be virtually uncoverable in the competition and will be suiting up against the best talent the state has to offer next month. Judge for yourself (naturally set to Seger, Lil' MJ, and DJ Kool):
The kid's ability to make plays in narrow spaces while running pristine route after route reminds me a lot of a cross between Anthony Gonzalez and Brian Robiskie. The surprising quickness after the catch doesn't hurt to boot. Plus apparently his nick name is "Cinco". No way there's a downside to that.
A final name to add to your radar is probable 5-star Georgia linebacker James Vaughters (
Rival
/
Scout
). Alex first mentioned Vaughters as a Buckeye offer recipient
yesterday
. Joining the Ohio State offer are ones from Alabama, Florida, Georgia, Oklahoma, Miami, and USC. Premium message board gossip types indicate that despite being a Georgia product, both of his folks are Ohio native and he still has family there. There's also a rumor going around that the kid's first cousin is one Ohio State Buckeye Andre Amos. Any factors contributing to a possible competitive advantage are good ones in my book. Experts are mixed as to where exactly he projects at the next level, with some feeling he's a better fit at Sam, while others think he projects most comfortably at Mike. Pretty regardless of where specifically he lines up on a college football field, take a kid who's athleticism should unquestionably let him line up somewhere of consequence and make an impact, give him 24-36 months of Heacock and Fickell tutelage, and bon appetite.