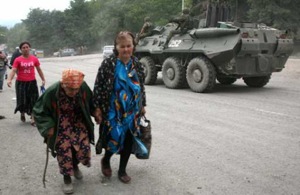 Perhaps spent from the five game winning streak they strung together down the stretch to win the Big Ten regular season crown, the baseball Buckeyes were bounced with a quickness from the conference tourney over the weekend, despite any type of home field cooking out of shiny Huntington Park.
Regardless of their showing, the 40-17 mark they had put up pretty much ensured an NCAA tournament berth and Monday they were awarded a three seed in the Tallahassee regional where they will face #2 Georgia in the opening game of the double-elimination tournament on Friday at noon on ESPNU. Top-seeded Florida State will take on Marist in the second game.
You don't need me to tell you that the Buckeyes will have their work cut out for them, because unlike football and the hope that cyclical forces will correct the current balance, there are no such dreams in college baseball. Southern teams dominate the sport.
Still, the matchup with Georgia is interesting for a couple of reasons. First, it's an SEC school and any time you can beat one, you have to cherish it. Then, for a baseball program that makes the NCAA tournament with the same frequency the basketball team does, this is the 10th consecutive odd-numbered year they have achieved that feat, so we have to roll with that. Finally, the Buckeyes are no stranger to playing games in the state of Florida. They played their first 21 games of the season in the state, winning 18 of them, including a 7-1 win over Miami. So as long as they're still upset with us for shortening the baseball season, maybe we have a shot.
---
On the recruiting front, the Buckeyes have offered Moeller quarterback Andrew Hendrix, so this can either mean the staff learned from the Guiton reach last season or Nick Montana is finally close to making his decision and that decision does not include travel tickets to CMH. Hendrix has great size (6-3/220) and now has offers from about a dozen BCS schools. Video here.
The Miami Herald caught up with Lamarcus Joyner and aside from providing a bit of background on the Frankenstein nickname, confirmed that he'll be on hand for the USC game. The Trojans join the Buckeyes in his top six, so, like, win, please.