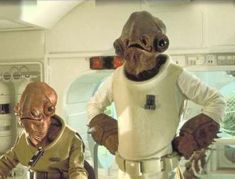 It's funny how in the span of a couple of weeks, the Troy game has gone from potential trap to oh-shit-we-better-buckle-up. Blowouts on the West Coast will do that.
Despite all of the gloom in these parts as of late, there's reason for optimism. The Troy game, the fourth of Terrelle Pryor's freshman season in Columbus, could very well mark the date of his first start as a Buckeye.
At his Tuesday news conference, Tressel didn't exactly give Boeckman the most ringing endorsement when he said that Pryor would garner about 65% of the first team reps in practice this week and the two quarterbacks were slated to split snaps 50/50 on Saturday. When he talked to the media again on Thursday, a close study of his body language and parsing what he said seemed to give more credit to the notion of starting Pryor.
Considering how badly both Boeckman and the line played in LA -- and the fact the Beanie will miss his third-straight game, we're just going to go ahead and assume that Pryor will get that first start. Troy certainly isn't the cupcake they might have once been and the defense will get a test (and hopefully some swag back), but I'm not ready to get in line with the crowd thinking that if Pryor does take over the job soon, he may suffer a couple of lumps along the way. It won't be easy, but freshman quarterbacks that stand out as much as Pryor does have established precedence for quick success (see: Vick, Michael).
Opponent
Troy is going about the football program development process the same way that Miami and Florida State did years ago -- by going anywhere, to play anyone. Of the 16 ranked teams they've traveled to play in their eight seasons of FBS football, they've given a good scare to a few of them. In 2004, they beat a ranked Missouri team and came within five points of knocking off LSU. Last year, they scored 34 points on Georgia in Athens running their spread and making heavy use of screen passes. Troy coach Larry Blakeney made a few enemies by using all three of his timeouts on the team's final drive to score a touchdown with six seconds left to cut the final margin to ten, earning boos from the Dawg faithful.
So far in 2008, the Trojans have beaten a Middle Tennessee State team that knocked off Maryland and last week absolutely blitzed Alcorn State 65-0. Sure it's Alcorn State, but if the Buckeyes lined up to play the Braves, we'd probably get a 23-10 final. I jest. Troy was supposed to have played LSU in week two, but the wrath of God a hurricane forced the reschedule. I was kind of counting on the Tigers to beat Troy up a little, but the Buckeyes will get a fresh and confident team.
The Trojans are led by soph Jamie Hampton (#7) at quarterback. Getting the first significant playing time of his career, he's off to a pretty nice start (43/65 for 459 and 5 TDs), though he is a little prone to Boeckman-itis or what most call interceptions (3 -- though to be fair, 2 of those came in the 65-0 Alcorn State stomping where he tossed four TDs and 323 yards, helping Troy set a school record for total offense with a staggering 736 yards). He's a threat on the ground as well, averaging 40+ rushing yards per game with two scores on the year.
DuJuan Harris (#32) will see most of the totes when Troy does rush the ball. He's tiny, listed at 5-7/190, and doesn't appear to be as much of a receiving threat out of the backfield as you would think, given his size and the Trojans' fondness for spreading the ball around. Junior running back Maurice Greer (#27) will see carries as well and he's coming off a 9 carry, 113 yard performance.
Soph Jerrel Jernigan (#3) is the team's leading receiver, coming into Saturday's matchup averaging seven catches and 69 yards per game. As small as Harris is at running back, Jernigan is even smaller, weighing in at 176. Senior Mykeal Terry (#81) fills out Troy's all-sub-180 team and is the deep option in the offense.
Linebacker Borris Lee (#2) may be the best Trojan defender and is on the Lombardi watch list. He led the team in tackles last season and is off to a nice start this year. Troy's safeties Sherrod Martin (#6) and Tavares Williams have size and experience. Martin notched three picks against Alcorn State last weekend.
If you'll allow me to slip into coach-speak, this is a dangerous team. They would have been more dangerous had the Buckeyes not been spanked so badly last weekend. Unfortunately for Troy fans, they're probably catching the Buckeyes on the wrong weekend as there will be some anger taken out on the field Saturday.
NOTES: Troy counts a son of a former pro wrestler as well in Mike Rotunda's son Windham...Troy is 0-1 all-time vs. the Big Ten, dropping a 2003 game in Minnesota 48-7... Useless stat of the day: Troy is 5-2-1 all-time on September 20th.
Buckeye Breakdown
As I mentioned above, I think Pryor starts this game and plays well. He has the ability to cover for the line, which will be missing the services of Rehring (thus probably getting better) and he showed what he's capable of with his play at USC. When he picked up the early snap and completed the ball for a first down -- against USC, no less -- you got just a glimmer of what the future holds. Not so much the muffed snap part, but more of the play extension and creation part. It will be interesting to see if Tressel pulls the trigger on getting some of the younger receivers (cough.. Posey) into more action as well. A large early lead will force that, regardless.
There are a couple of options being floated for the realignment of the line in Rehring's absence: Browning may be sliding over to guard with Shugarts assuming the right tackle spot or Brewster may get the nod at center with Cordle moving over to guard. Of those two, I like the second one a little better probably, but changing centers mid-stream is never an easy proposition.
With Beanie shelved, I figure we'll see the continued growth of Boom and wouldn't be surprised to see him get that first 100-yard game. Maybe even a buck-fifty as the line should be hungry and has a nice size advantage on the Trojan defensive line. We're all still in the dark about what to do with Saine, but as well as Boom has run and as tentatively a Saine has run when he's had his chances, I don't imagine too many of us are losing sleep over it. Still, with as much hype as the kid pulls, it would be nice to see him utilized in some fashion.
The offense is near the bottom of national rankings and as hard as it is to believe, we're heading into the fourth game of the season and not one Buckeye has scored more than one touchdown on the season. Though you can classify the QB swapping without telling the players ahead of time as curiouis, I happened to like some of the playcalling last weekend. The bubble screen to Small and be sure to pay attention to that ball when thrown from Pryor as opposed to Boeckman. Pryor leads small so he's running at a good speed when he catches the ball, while Boeckman has a tendency to force him to wait out there for it.
Perhaps feeling some of the fan pressure, Heacock was very frank about some of the problems the defense faced in California. Because of that stinker of a perrformance, I have a feeling some frustration will be taken out on Troy, though the Trojans' spread will make it difficult to improve much on the abysmal sack numbers (105th in the nation).
Will we see more of Thad Gibson this week? He seemed to get plenty of snaps the first two weeks, but I don't recall seeing too much of him last weekend. He's the type of player that brings the raw athleticism to the table this unit needs, but his playing time has been limited because of his perceived weakness at run-stopping. I say take a good look at those sack numbers, get Gibson in, and let the other cats worry about stopping the run.
Ultimately, though, the Bucks should have no problem with this one and get another confidence-booster against the Gophers next week before the huge trip to Madison.
NOTES: Ohio State under Tressel is 14-2 following a loss... Bizzaro world: Pryor is the team's leading rusher and Small is the team's leader in receptions after three games... Thom Brennaman, Charles Davis and Charissa Thompson will be working the game for the BTN... Tressel mentioned he received an email from a retired Army colonel after the USC loss with battle plan advice.
---
PREDICTION: OSU 37, Troy 6