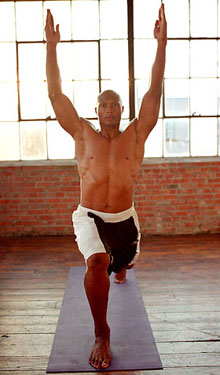 The Other Paper has a fascinating report on what former Buckeye great Eddie George has been up to these days. Despite owning a successful restaurant and landscaping outfit, George has ventured out into the world of internet talk radio.
George hosts a weekly one-hour talk program on an Internet-only radio network called Voice America. Since it's a pretty safe bet that you've never heard of Voice America and thus never heard George's show, you'll want to know that Radio by George deliberately ventures away from sports topics. On Jan. 28, for instance, the Buckeye icon's topic of conversation was the national touring production of The Vagina Monologues.

More than once while talking to cast members from the play, George pondered the possibility of putting on The Penis Monologues. At the end of the show, he indulged that fantasy by offering a hammy monologue on his own genitalia.

"My penis is so awesome. It is such an awesome penis," he said. "It has veins that flow the blood of life. Oh, my penis is so awesome that it also intimidates me. I'm empowered by my penis. It is the obelisk of life."
"I'm empowered by my penis." Words we can all live by, indeed.