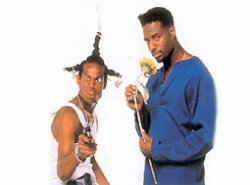 Just four short years ago, an opening scrimmage against Ashland would have been unbearable to watch. While tonight's game may not be pretty, it is exciting to know this team will actually improve.
For those of us (un)fortunate enough to have the BTN, we get to watch the maturation process begin, not only with the Buckeyes, but also with Gene Keady and Jim Jackson in studio. A true preview of the team will follow in time for the first game, because it is hard to write about something you have not seen. Three aspects we will be watching for tonight.
1. Who are these guys? For the second straight year Ohio State returns only one starter. Seven new members of the hoopsters will see their first action tonight, five freshmen and two transfers. Thad has put together another outstanding recruiting class and it will be interesting to see their roles develop as the season progresses.
2. Will we be able to rebound? Last year's team struggled to rebound when Greg Oden was not in the lineup. Othello Hunter is our leading returner with 4.5 a game and this team will have to rebound to contend for a 3rd straight Big Ten title, that's right I said 3rd straight. None of the freshmen are below 6'5" and transfer Kyle Madsen is 6'9", so lack of height and depth will not be an excuse.
3. Will the Buckeyes press and run the floor similar to pre-Oden? The Buckeyes were at their best last year when they used the three-quarters court diamond press and this year's depth may allow them to run it more often. Thad will have a desire to get up and down the floor, so they need to score in order to press. I am not going to worry about who is going to score quite yet, but it would be nice to see a three point barrage.
With such a young team, I could probably list a hundred questions here, but I know the limitations of my brain and can only focus on so much (or little). As a huge fan of college hoops, it is refreshing to have a basketball program that upholds the winning tradition of the football team, it makes that annual 51 day wait seem not so long.