You're invited!
Eleven Warriors invites you to join the 2002 National Champions as they celebrate the 20th anniversary of their landmark season and title on Friday, September 2, 2022, at Land-Grant Brewing Company.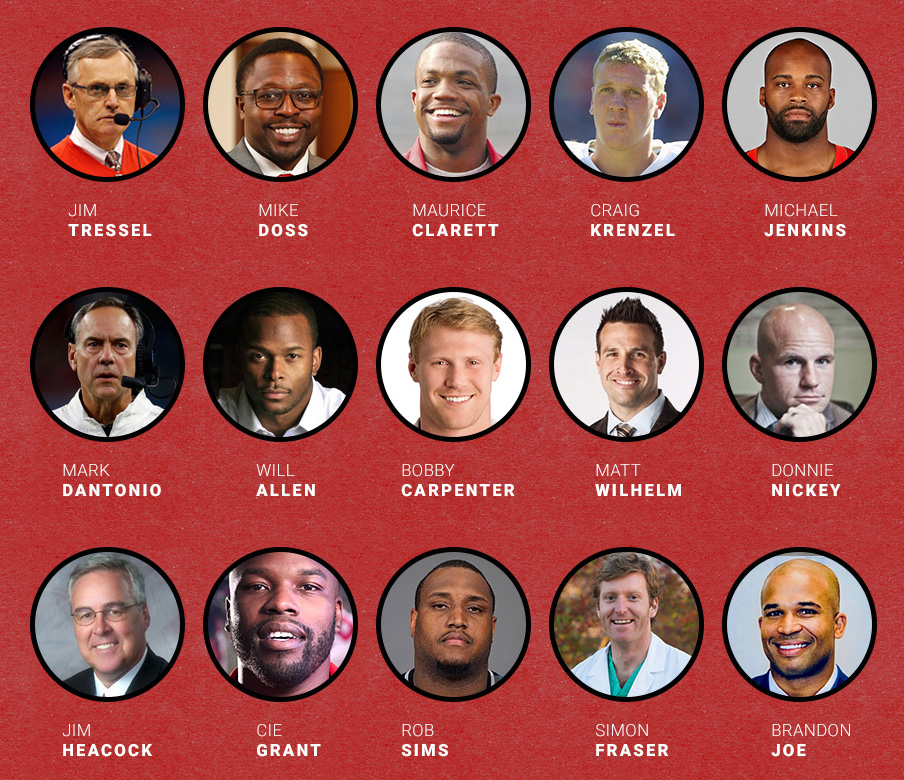 Hear from your favorite players and coaches from that special team, including Jim Tressel, Mark Dantonio, Mike Doss, Maurice Clarett, Craig Krenzel, Michael Jenkins, Will Allen, Bobby Carpenter, Matt Wilhelm, Simon Fraser, Ben Hartsock, Donnie Nickey, Cie Grant, Branden Joe, Jim Heacock, Tim Anderson, Alex Stepanovich, Rob Sims, Jim Bollman, Ryan Hamby, Andy Groom, Mark Snyder, Maurice Hall, Brandon Mitchell, Jamal Luke, Rob Reynolds, David Thompson, Tyler Everett, Jay Richardson, Doug Datish, Darion Scott, and more, as they share insider stories and insight into what made that season so special for the team and fans.
With limited space in this intimate setting, secure your seat now for this exclusive "chalk talk" and Q&A with the players and coaches as they share insider stories and insights into their incredibly special championship season. Proceeds from this event will benefit an endowment at Ohio State in honor of the 2002 championship team.
Doors to this private event open at 6 p.m., and Eleven Warriors will moderate the team "chalk talk" and Q&A session from 7-8:30 p.m. on the Land-Grant beer garden stage. Attendees will be able to purchase food from Ray Ray's Hog Pit and Mikey's Late Night Slice, alongside drinks from Land-Grant's full bar.
---
The 2002 Champs 20th Reunion Hosted by Eleven Warriors
WHEN: Friday, September 2, 2022, at 6 p.m.
WHERE: Land-Grant Brewing Company, 424 West Town St, Cols, OH 43215 (map)
WHY: A celebration of the 20th anniversary of a remarkable team

VIP Sponsor Opportunities
Interested in sponsoring this event with additional perks like a VIP meet and greet, complimentary hors d'oeuvres, and beverages? Please reach out to 2002champsreunion@gmail.com for more information.