Eleven Warriors is committed to freedom.
That means we have no intentions of ever hiding writers or premium content behind paywalls - besides, we like to think all of our content is premium. We want everyone to see it.
We've also seen what happens to communities when pay sites essentially create a caste system between subscribers and non-subscribers. It gets chippy, tribal and the free content is degraded. No thanks.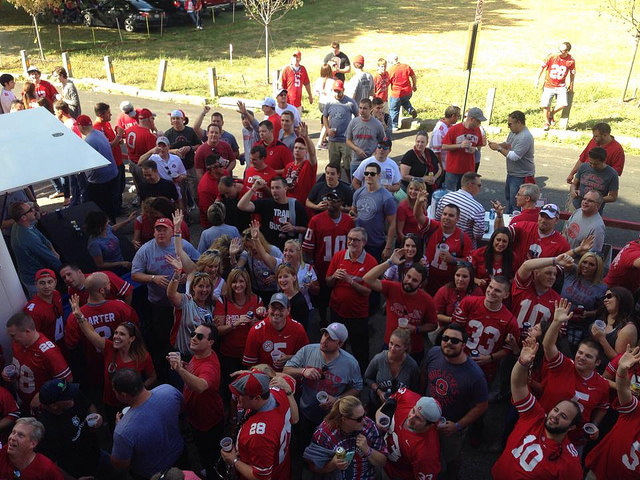 This site is financially self-sustaining because people buy a lot of our unique merchandise and we do several million pageviews every month which results in healthy advertising revenues. Many of our readers also heroically click this link first before they buy anything from Amazon. Every little bit helps us.
That pay-for-articles model we refuse to implement often collects over $100 per subscriber annually, which can be used to do things like upgrade servers, compensate more people and do more things for readers and the community at large - which would be nice if not for the consequences we just listed above. This is a free site. We don't even recoup our costs when we run our tailgates. That just takes money from charity.
Paywall money is a significant advantage where talent retention is concerned and 11W has thrived for years in part because we're very good at both replacing and developing talent. This place was prolific in the dark art of Next Man Up before Ohio State's quarterbacks made it cool. Our departed 11W alumni can now be seen on television, in print newspapers and for numerous other sites with paywalls. 
So how can Eleven Warriors - one of the most trafficked, influential and highly-regarded sites in the entire American sports blogosphere - fulfill its mission for free, best-in-class content?
Welcome to the 12th Warrior, where everybody eats.
12W is a selfless perks program for readers who have a little extra money to help accomplish the opposite of the paywall system: It is designed to upgrade and enhance Eleven Warriors for everybody, whether they're in 12W or not. This is about paying forward for readers who can't.
But 12W is not without exclusive perks either. Membership includes the following treats - which should keep the site 100% safe from becoming chippy, tribal or degraded:
A subscriber exclusive, in your hands well before it makes its way to Eleven Warriors Dry Goods. This season, that exclusive is a handsome Eleven Warriors flask, yours as part of your subscription.
Access to purchase other new products before they're released into the wild. We'll also run some of our commercial ideas and decisions by you for your blessing and feedback before we act on them.
Exclusive Experiences and Added Value Opportunities <--- right out of Dave Brandon's marketing playbook. To us this means "12W open bar bangers, events and opportunities we're actively securing" *cough* like in Blacksburg September 6 *cough*. Anyway, we still don't know what Dave thinks it means.
Access to the Premium Lounge. Yes, this is a real thing.
The pride of knowing you've paid forward and helped make Eleven Warriors the highest-quality destination for Buckeye enthusiasts and antagonists while keeping it free for thousands of people who may never know or be able to personally thank you.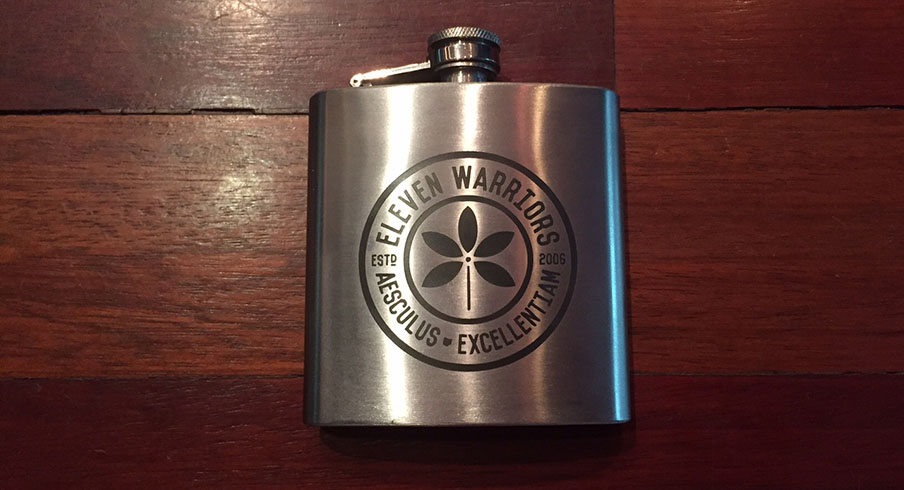 So what are the perks for those who don't or can't join 12W?
Respect, dignity and a warm welcome.
All the same premium content Eleven Warriors has to offer.
Expanded coverage you can thank 12W for delivering to 11W, e.g. more of our people on-site at things like the US Army Game, Under Armour Game, The Opening and the events you want to see and read about from Eleven Warriors writers and photographers.
Stronger server capacity for a popular site that gets millions of visits in the dead of the offseason.
Sound good? You might have some questions. We have answers.
HOW MUCH DOES 12W COST?
12th Warrior runs $85 a year. This price was derived from a top secret financial algorithm developed for us by Goldman-Sachs repeatedly watching Ezekiel Elliot rip Alabama's heart out.
That's 23 cents a day for a site that produces 5-20 new articles daily, comprehensive Ohio State coverage, reasoned sports takes and a vibrant community. If you earn $30,000 a year at your job, your salary covers 12W in less than a minute every morning.
DOES 12W HAVE ANYTHING TO DO WITH THE ELEVEN DUBGATE?
The Eleven Dubgate is a charity event. We reserve the right to hold 12W events during the same timeframe as the Dubgate, but 12W and the Dubgate are totally separate.
CAN ANYONE JOIN 12W?
12W candidates must have an 11W account and cannot have a negative helmet sticker balance. That means lurkers with zero helmet stickers can still join. Trolls, troublemakers and accounts not in good standing: we cannot accept your money. Sorry.
WAIT, LURKERS DON'T HAVE ENOUGH HELMET STICKERS TO CREATE FORUM TOPICS. SO CAN 12W LURKERS CREATE FORUM TOPICS IN THE PREMIUM LOUNGE? 
No, they can't. The helmet sticker threshold for creating topics applies to everyone. 
I'M NOT A BUCKEYE FAN BUT I WANT TO SUPPORT THE SITE. CAN I JOIN 12W?
Sure, as long as your 11W account is in good standing.
WHAT ABOUT REFUNDS, FREE TRIAL PERIODS, DISCOUNTS, ETC?
All sales are final. There will never be a free 12W trial period and there will never be a discount code. This is a pay-what-you-want web site, as long as what you want to pay is $85 or $0. We think that's simpler.
CAN MY 12W MEMBERSHIP BE TERMINATED WITHOUT NOTICE OR REFUND?
No. You would get a friendly warning and possibly a second and third chance. There's nothing we hate more than jailing posters. Terminating 12W accounts sounds worse.
We hope that never happens but this site will not get tribal, nor will 12W entitle anyone to sidestep commenting policy or demonstrate abusive behavior.