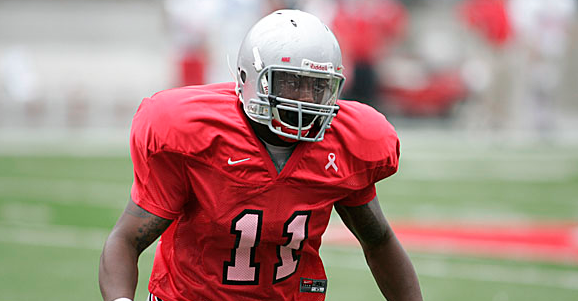 On the eve of National Signing Day, BTN has released a top 10 list of "recruiting busts" over the last decade. Former five-star recruit Dorian Bell collects the dubious honor on Ohio State's behalf:
Ohio State: Dorian Bell, LB, Monroeville, Pa. (Monroeville), 2009.
According to reports in May 2011, Bell was suspended for the season because of what was believed to be a third violation of the athletic department's drug and alcohol abuse policy. As a redshirt freshman in 2010, Bell dealt with injury and made little impact when he played. Rivals.com rated him a five-star recruit, the No. 3 outside linebacker in the nation and No. 33 overall prospect. He barely created a ripple on the field in Columbus.
Dorian redshirted the year Ohio State won the Rose Bowl, and eventually transferred to Duquesne, where he was a standout.