D.J. Byrnes
Staff
Atomic City (via Marion, Ohio)
Member since 24 June 2011 | Blog
Corrections, comments, tips, or concerns: dj[at]elevenwarriors.com
Favorites
SPORTS MOMENT: The day the Cleveland Browns win the Super Bowl.
COLLEGE FOOTBALL PLAYER: The Iron King, Cardale Jones, First of His Name, Poacher of Badgers, Controller of Tides, Slayer of
COLLEGE BASKETBALL PLAYER: Michael Redd
NFL TEAM: the Almighty Cleveland Browns
NHL TEAM: Columbus Blue Jackets
NBA TEAM: Crying Jordan
MLB TEAM: Rain
SOCCER TEAM: Aston Villa, Columbus Crew
Recent Activity
what did you do to end up in front of the student conduct board?
No shit? Damn, I did not know that...... hmmm..... looks like a bunch of old storylines will be in play this weekend....
Perhaps you should go find M Man and you two can talk amongst yourselves about how women are out here ruining men's lives.
Ultimately, was Woody Hayes railroaded? Was Tressel, Waters, or Gee? No. They each made dumb mistakes. If you think Gibson just ended up in front of the student conduct board on a whim, I've got oceanfront property in Marion, Ohio you can buy for a player's price tonight.
There is zero chance Gibson would see the field. He might be good, but he's not THAT good.
Then he shouldn't have taken it public. I'm sure he has plenty of ways to voice his displeasure with university officials. To me, it was like Zeke's outburst after the MSU game. I didn't have a problem with what he said, just the venue he did it.
There are always going to be a lot of fans who will defend Meyer to the death. I get that, because I defend him a lot too. I just think he was wrong here.
Mullen and Studrawa were on that staff. Meyer had a good eye for talent.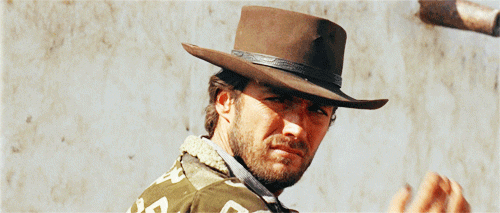 I can't really comment on it because a) everybody I've talked to has a different story and b) I ain't trying to end up in libel court.
All the stories I heard included Gibson making a pretty poor decision. If a woman went to the school, TITLE IX stuff comes in play, and OSU isn't going to play those games, AT ALL.
I brushed over your block of text and saw "N.O.W." and "the ACLU" so I'm going to just let you have your moment.
Yup. I'm sure that had something to do with Meyer's decision as well. If he suspended him, he could've still gone to school and had some structure in his life. Now he'll be on his own for basically four months. Hopefully Gibson has a support structure in place.
I also think this proves the coaching staff saw big things for Gibson. Maybe not this year, but down the road. And now that's all in jeopardy.
I like Dak and Zeke but the idea of the Cowboys being legitimately good makes me sick.
How can you say he is railroaded when you don't even know what happened? The notion that high-profile football players are persecuted in Columbus is ridiculous, trust me.
This story doesn't work because refusing to date a girl isn't a code of conduct violation. If anything, the tutor would be in trouble because sleeping with anyone you have academic control over (even in a tutor role) is a big no no.
More info won't come to light except from internet people who read things elsewhere on the internet. It's a precarious situation. If Meyer was going to disagree with the university, he should've stated why. He didn't.
there is a broader audience out there that likes Ohio State but likes what's going on at Alabama. That audience is called Kentucky. Stay the hell out of Ohio and the B1G.
looooooool
Yeah, that was a top community moment.
He said ESPN broached him about it, and it had been something he wanted so he jumped at it. I assume any bumped radio show wouldn't be happy, but you're right: ESPN runs a tight ship. They publicly wouldn't say anything.
Hell yeah, I'm a reporter now, baby!
Oh yeah, I lifted a comment from a Skully commenter and noted he could say "Ohio State will go 8-4 this year" and people will lose their minds. It obviously doesn't mind the hate, but you'll note he never mentioned advertisers.