If you've lost the Big 10 Sports Bar & Grill, you've lost America.
Lol no Rutgers or Maryland

— BUM CHILLUPS (@edsbs) June 22, 2019
Rutgers and Maryland are the red-headed stepchildren of the Big Ten. I know it, you know it, they know it, and probably more importantly, the College Football Playoff committee knows it too.
I wrote a Buckshot earlier today laughing at the idea that various SEC teams might be impacted by their (incredibly, ridiculously) weak out of conference schedules, but that's the SEC and as in all things, they get to operate by different rules.
Ohio State does not have the same luxury that a program like Tennessee inexplicably does; the Big Ten is seen as a liability, not an asset, to Ohio State, despite the fact that one time I wore an Ohio State hat while walking around my sister's alma mater of Vanderbilt and no one said one damn thing to me about it. You'd think that kind of cowardice from the also-rans of the Southeastern Conference would ding their heavy hitters a few points, but it doesn't and never will.
Fine. It's a stupid double standard, but it isn't insurmountable. As long as the rest of the Big Ten starts pulling its weight.
I focus on Rutgers and Maryland not because they are alone blameless, but because they virtually guarantee the Buckeyes non-competitive wins, which just isn't acceptable (neither, uh, is actually beating Ohio State when you're a B or C-tier team, which is why Iowa and Purdue will not be mentioned in this missive, nor will the fact that a sub-.500 Terp team took OSU to overtime last season).
Fixing this mess is going to require something... weird.
The Terrapins and the Scarlet Knights had some of the worst average attendances in the Big Ten last season, putting them squarely in the Fresno State-Memphis-San Diego State category of fan enthusiasm. For a long time I wasn't sure what could possibly be done about that. The below is proof positive that your standard tricks of the trade can't penetrate the abject apathy that surrounds places like Piscataway:
A live look at the blackout for Rutgers-Illinois. pic.twitter.com/KLf61vkrex

— Steve Politi (@StevePoliti) October 6, 2018
But then, inspiration!
The Rays have received permission from Major League Baseball's executive council to explore a plan in which they would play home games in both the Tampa Bay area and Montreal, commissioner Rob Manfred said Thursday.

While the plan is in its nascent stages, the Rays have embraced the two-city solution as the most feasible to saving baseball in the Tampa Bay area after years of failed attempts to build a new stadium in the region, sources said.
This is a crazy, batshit idea. I don't deny that. But it's a crazy, batshit idea because it involves one team. But what if, instead of splitting the resources of one team across two cities, we combined two teams into one and had them play across two college campuses?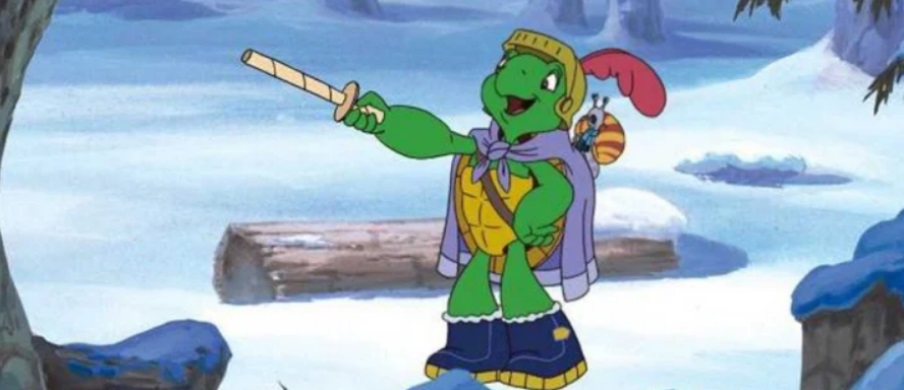 That's right, it's the freakin' Terrapin Knights, baby.
Think about it: the new team would have the combined talent of two bad teams, which could possibly make them one mediocre team. Their coaching would see a similar bump in skills. Disinterested fans in New Jersey and Maryland now would have fewer options, thus potentially enhancing their desire to go and check out the TKs whenever they can. The schools would be splitting payroll, travel, and stadium upkeep expenses, so they could even save money on the backend, and you can still keep that precious east coast TV market!
And even if they did continue to suck, at least Ohio State and the rest of the Big Ten would only take one national perception L instead of two.
Yes, there would be some scheduling quirks to work out. And the higher ups in the conference would grumble at having to rebrand, again.
But look, it's worth it. The only other alternative is to just kind of scoot these schools, which floundered under the weight of their own athletic departments so badly that the conference has to bail them out, out the door quietly into the AAC or something.
Wait, could we do that? Maybe we should do that.