"Which candidate would you like to share a beer with?" is a classic political polling question about likability. Alcohol, or even the prospect of it being shared, breaks down the everyday social constructs that divide humanity.
"Which Big Ten coach would I like to drink one or 10,000 beers with?" is a question I recently pondered while drinking one or 10,000 beers the other night.
As philosopher-king DMX once said, "The offseason is dark and hot," so I decided to blog it out instead of going outside and getting incinerated in the sunlight.
No. 14 — Pat Fitzgerald (Northwestern)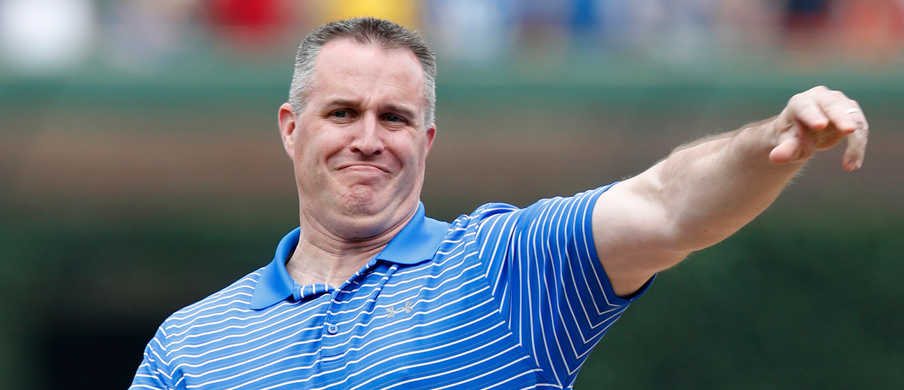 Pat Fitzgerald finishes last because he looks like an undercover cop. And if he isn't working to imprison me, he definitely looks like one of those guys who drinks four Budweisers and tries to fight strangers before a desperado whips his ass in an Applebees on St. Patrick's Day.
And is there anything less interesting in the Big Ten than Northwestern? Remember, this is the same institution that graduated Darren Rovell.
No. 13 — Tom Allen (Indiana)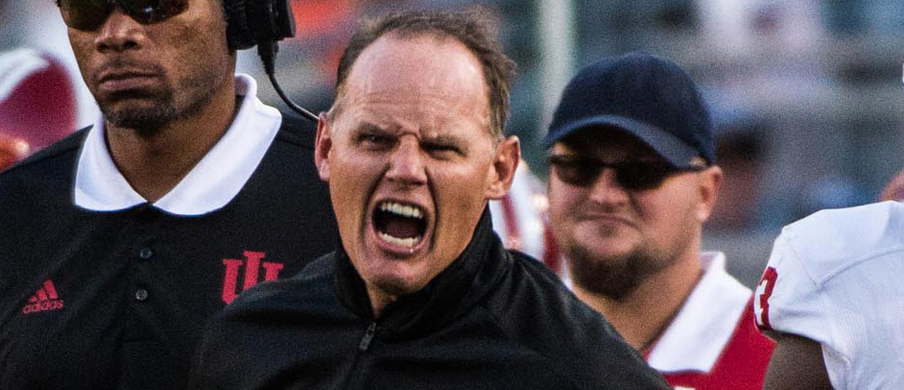 OK, Indiana may be more boring than Northwestern. And Tom Allen? Not my idea of a good time. He looks like a grandpa who drinks three Milwaukee Ices before rampaging against anybody under the age of 30 because his estranged adult children haven't spoken to him in a decade.
I'd much rather drink a beer with the goateed soldier of fortune in the background on the left. He looks like he's already updating his résumé in his head and could use some suds.
No. 12 Chris Ash (Rutgers)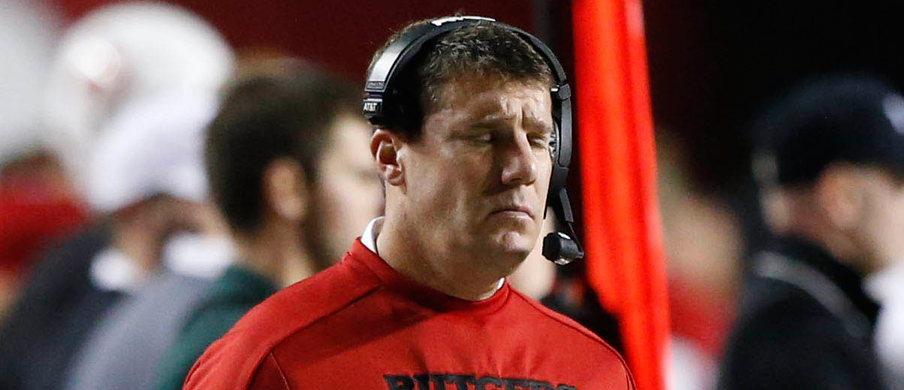 Maybe Chris Ash should be higher. I'm sure he's filled with interesting nuggets about turning around Ohio State's dismal tackling and the 2014 championship run.
However, Ash always seem to look like his dog died. I realize that comes with the territory of coaching Rutgers football; he still looks like long-lost buddy who hits you up to go out only to end the night bawling into his hands about a wrecked marriage. I ain't in this for sob stories.
No. 11 — Scott Frost (Nebraska)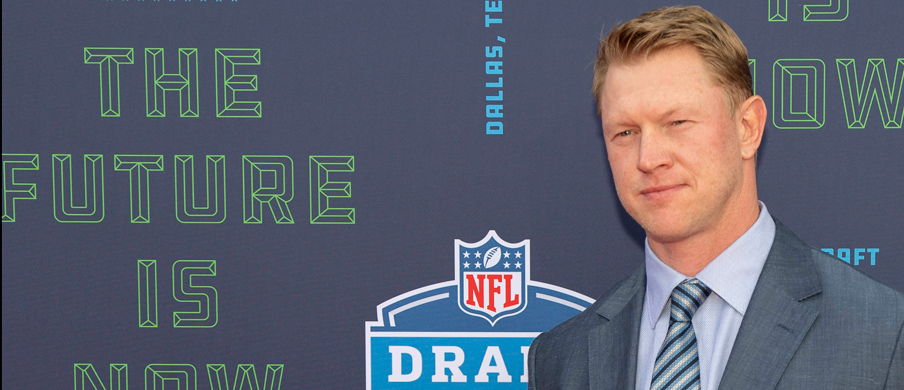 Scott Frost looks like a sleeper agent from an alien race sent back in time to infect humanity with an incurable virus known as Husker football. He's still somehow more trustworthy than the three men behind him.
I would drink exactly one beer with Frost. We would sit in silence while I judged his humanity. I would leave immediately after.
No. 10— D.J. Durkin (Maryland)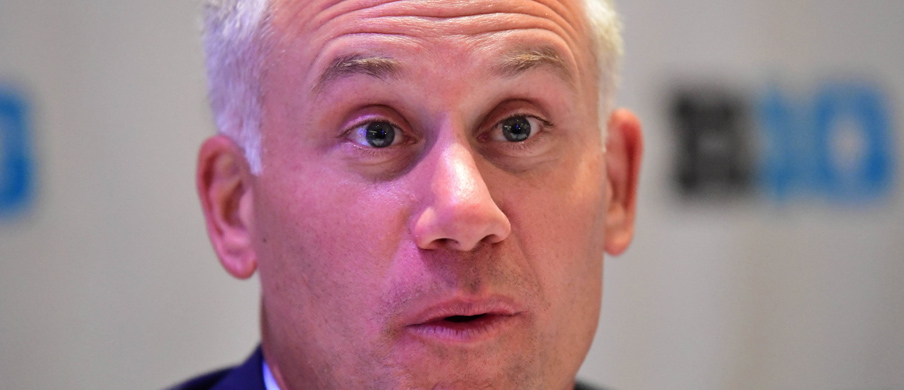 The number of beers I would drink with D.J. Durkin, despite being a fellow D.J., depends on how much he spilled about the differences between Urban Meyer and Jim Harbaugh.
The beers would flow as long as the stories. Once they stopped, I would fake taking an important call and leave Durkin with the bill. Don't worry, folks, he can afford it.
No. 9 — Lovie Smith (Illinois)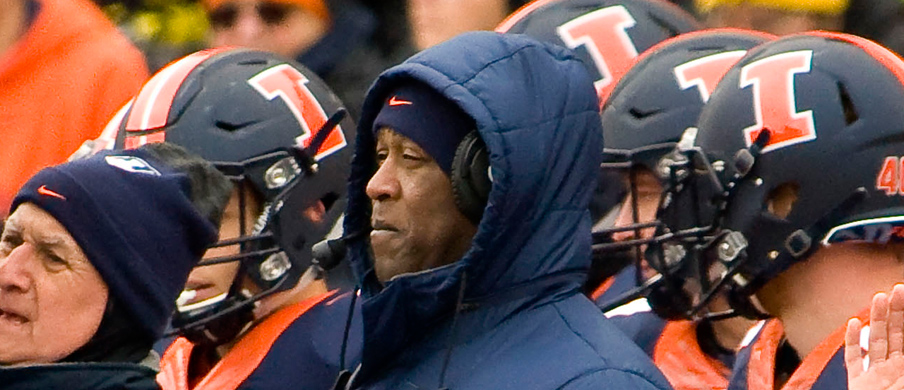 We're finally breaking into the ranks of guys with which I would like to share a beer.
My big question for Lovie would be if his agent thought he was getting prank called when Illinois offered to hire him.
He has five wins at Illinois and makes $4 million a year. When we talk about "the American Dream," we must talk about Lovie's Illinois contract. His insight would be illuminating because I too am trying to make millions of dollars while being bad at my job.
No. 8 — Kirk Ferentz (Iowa)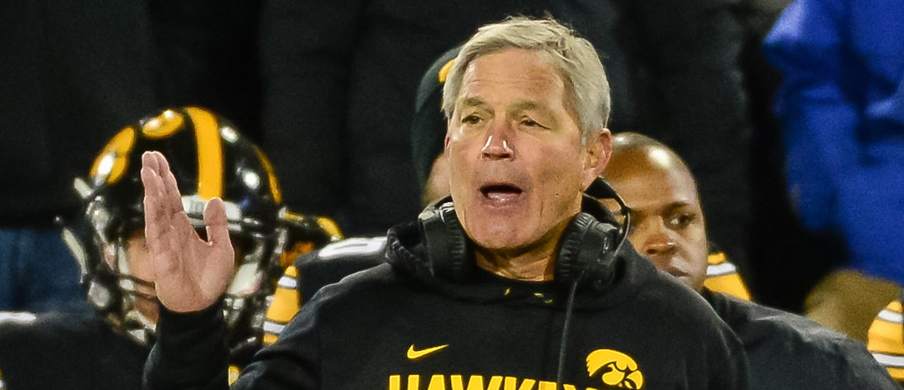 Kirk Ferentz would have finished near the bottom of this list until he decimated the Buckeyes in Iowa City last year.
I would drink one beer with Ferentz before burying him in a tidal wave of Rumple Minz and extracting whatever dark magic he used to beat the Buckeyes on that fateful day. Until then I'll go to my grave convinced that result was one of the biggest fixes in college football history.
No. 7 — P.J. Fleck (Minnesota)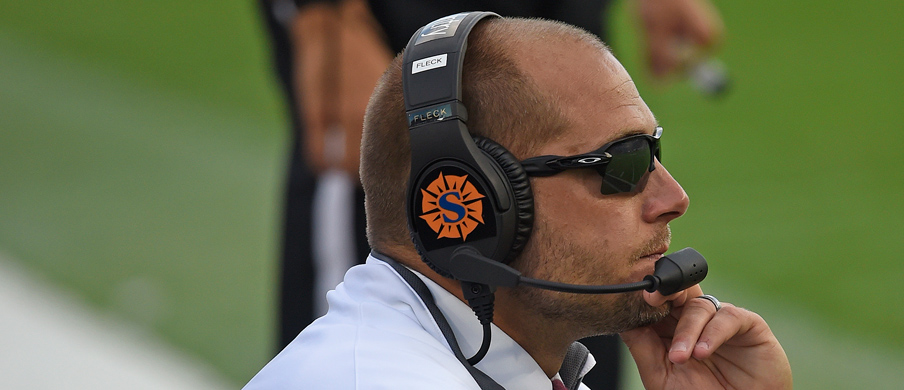 P.J. Fleck blocked me on Twitter, damning the Golden Gophers to a lifetime of mediocrity. I doubt he would want to drink a beer with me.
But I would drink a beer with him, only because I envision Fleck offering to "pick the party up" with a hit of methamphetamine after beer No. 3. I'm not saying I would do meth with P.J. Fleck, but "I Drank Three Beers with P.J. Fleck and It Turned Into a Three-Day Meth Bender" would win the Pulitizer that's eluded me throughout my career.
No. 6 — James Franklin (Penn State)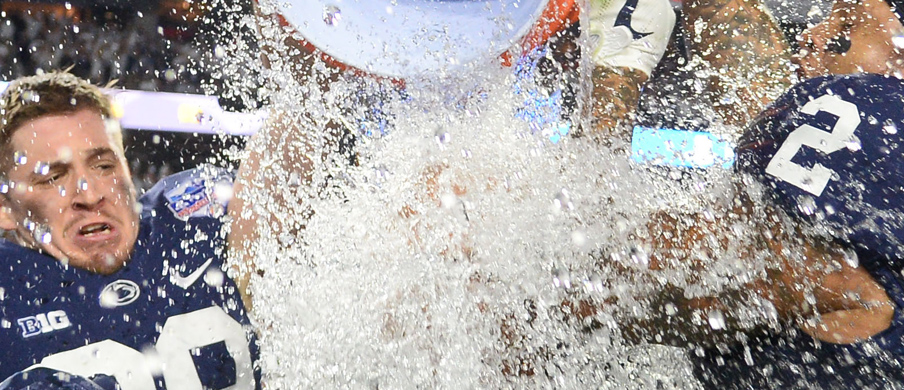 I must confess that James Franklin has grown on me. I realize that will change when Ohio State takes the field in State College on Sept. 29, but it's how I feel on June 30.
Can he be smug and arrogant? Yes. Yet you don't have to look far to find that trait in any college coach making millions of dollars of a year.
Franklin, for all his faults, is an engaging guy, and it's easy to see how he has convinced so many talented teenagers to spend the physical prime of their lives in rural Pennsylvania. He could also make me laugh, which can't be said of many men on this list.
No. 5 Mark Dantonio (Michigan State)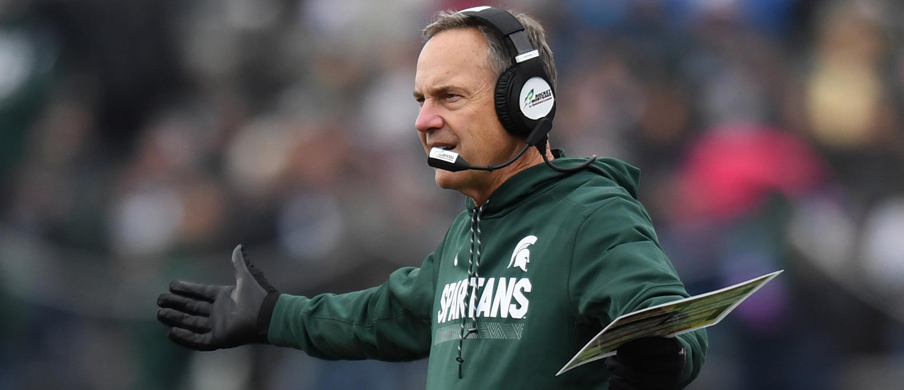 I want to be clear about this: Mark Dantonio scares me. He seems capable of killing a man with his stare.
However, I would be willing to risk it for tales about the 2002 Ohio State championship team and how much he reviles Jim Harbaugh. Dantonio's unfiltered comments on his Wolverine counterpart would be the best comedic skit of the year and worth dying over.
No. 4 — Urban Meyer (Ohio State)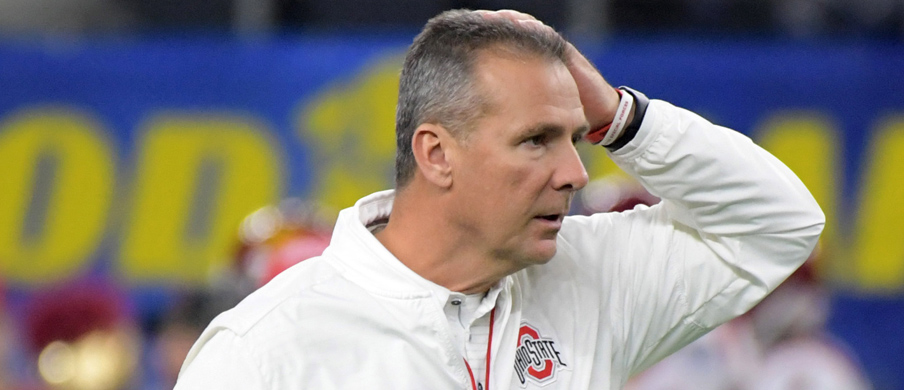 I'm sorry. I'm sorry. I'm sorry.
Look — I love Urban the football coach. We could talk about the local team for roughly two hours before he inevitably strangled me with his coaching whistle. 
Outside of Buckeye football, what would we talk about other than our love of Sister Hazel? I could talk about Sister Hazel all night, though I think Meyer would tire after 45 minutes.
No. 3 — Jim Harbaugh (Michigan)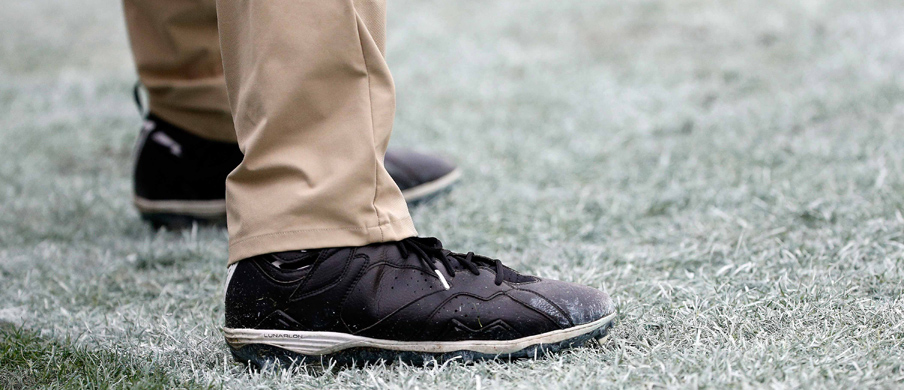 Again: I'm sorry. I'm sorry. I'm sorry. I'll hand in my Buckeye card Monday if that's what y'all want.
I must stay true to myself. I would drink a beer with Harbaugh before Meyer, only because a night drinking with Harbaugh could end in limitless possibilities. Do I awake on a Cuban beach or an Indianapolis jail cell? It's tough to prognosticate, but it would be fun.
No. 2 — Paul Chryst (Wisconsin)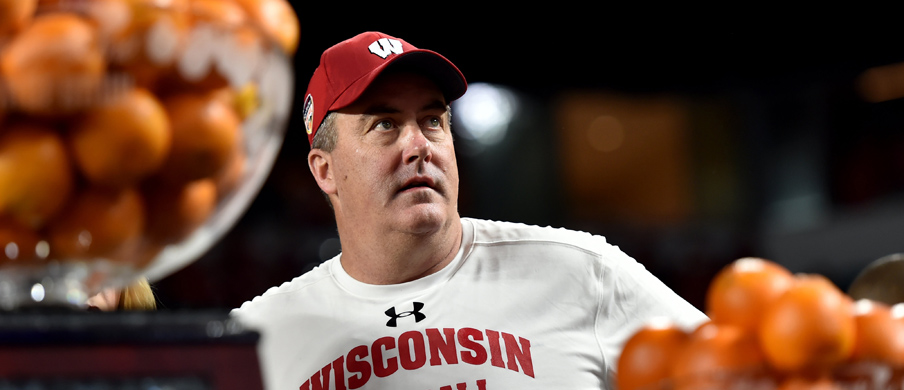 Paul Chryst is the most boring coach in the Big Ten. His annual media day addresses carry as much electricity as a medieval hovel.
Behind that stoic exterior is a Wisconsin alumnus, which means he graduated with an average BAC of 0.28. You may not like it, but he has the ideal body. This is what American power looks like in 2018.
It's either that or there are 100 dead bodies in the concrete foundation of his Wisconsin manse. Drinking with Chryst would be an act of journalistic service to college football fans from coast to coast.
No. 1 — Jeff Brohm (Purdue)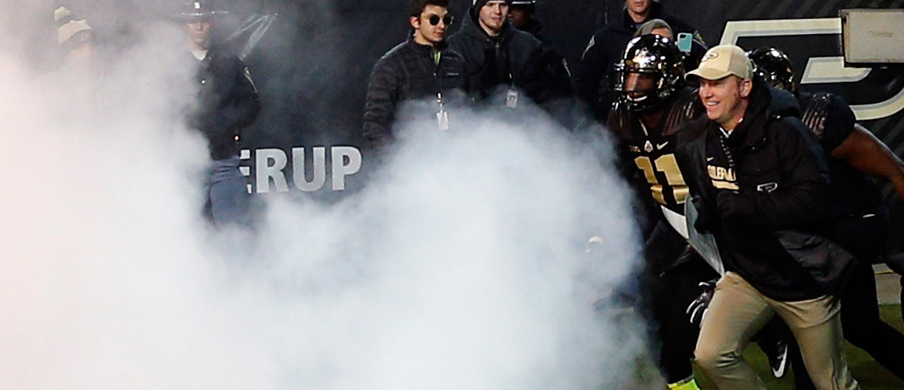 Brohm's ranking at the top of this list comes down to three things:
He played in the XFL, which makes him inherently cooler than any other Big Ten coach.
He spent three years in rural Kentucky. Bourbon and beer replaced his blood a long, long time ago.
This video:
Yes, bartender, you heard us right. We'll start with six beers a piece. Go Boilermakers, baby!