Congrats on making it another day closer till your final breath.
Word of the Day: Assay.
 IT'S GOING TO BE FINE. I'm gonna be honest, the interior offensive line is close to the last thing I expected to be struggling on this Buckeye team. My confidence in that unit was probably behind only my confidence in Justin Fields.
And yet, three game's into the season, it's been a struggle at times. But the Buckeyes don't sound concerned, so I'm going to punt my concern too.
Ryan Day said Harry Miller has been thrown into the fire a little bit starting at left guard as a second-year player, so he's still learning. He thinks Miller has the chance to be a really good player because he's good at learning from his mistakes.

— Dan Hope (@Dan_Hope) November 17, 2020
Josh Myers acknowledged there have been a few lapses in communication between him and Harry Miller in games this year, but he's confident they'll be just fine as the year progresses. Said Miller is in a tough spot as a first-year starter who didn't have a normal offseason.

— Dan Hope (@Dan_Hope) November 17, 2020
Maybe it's naive of me to just assume that two preseason All-Americans who could be playing in the NFL right now and a five-star first-year starter are just going to figure it out at some point. But also, that's exactly how I feel.
If this is still a problem in December, we'll talk. But until then, even their absolute worst is going to be good enough.
 TATE TO NBA? It looks like Kaleb Wesson ain't the only Buckeye who's going to be joining an NBA roster in the very near future. Jae'Sean Tate could be coming to an NBA court near you.
Jae'Sean Tate — Sydney Kings

The Ohio State product had a massive year in Australia after a solid 2019 Summer League and is just 24 years old; as such, he's quickly become one of the most highly-regarded players based outside the U.S. Notably he hasn't re-signed in Australia for 2020-21, with signs pointing toward him signing an NBA contract instead.

Tate is listed at just 6-4 but has a strong frame and plus athleticism; he is comfortable battling in the paint and actually played power forward in Australia. His 3-point shot (40.5 percent in Australia last year, just 27.7 percent in college) will be the swing skill for him.
"... he is comfortable battling in the paint and actually played power forward in Australia."
Oh hell yeah, give this to me. It's been a long time since I've heard an opposing fanbase lose their mind at how a 6-foot-4 forward is annihilating their 7-footer in the post. I didn't realize how much I missed that hilarity.
 GETTING GRADUATED. Ohio State's athletic department has got more teams and more student-athetes than anyone else in the country, but it's not been at the detriment of academics.
In graduation data released by the NCAA Tuesday, Ohio State student-athletes have a four-class average (2010-13) of 88 percent in the Graduation Success Rate (GSR) and, in the 2013-14 cohort, held steady with a Federal Graduation Rate (FGR) of 74 percent, five points above the national average.

...

The NCAA established the GSR in 2002 as a means of understanding student-athletes' academic completion rates more concretely. It does so by accounting for two groups that play an increasingly prominent role in collegiate athletics: mid-year, first-time enrollees and transfers.

"Since the GSR was established, OSU's GSR has improved markedly, reaching a kind of plateau of 86 percent from 2017-19," Davidson said. "Seen in that context, this year's improvement by two points to 88 percent is truly significant. Our student-athletes are performing extremely well academically, and the entire department is focused on continuing to improve. Everyone from coaches to athletics leadership to academic staff take this as a point of pride.

"Still, the credit goes to the inspirational young men and women who dedicate themselves to being the best they can be as students and athletes."
There's still a stigma around athletes that they don't put in the same work academically as everybody else, but I can tell you with authority that at least 98 percent of them were better students than I – the fellow who skipped an entire semester of macroeconomics and calculus to watch Bones and Castles all day.
 ANOTHER ONE BITES THE DUST. Here's a live look at Catfish Biff's last stand as the final piece of 11th Ave. not owned by Ohio State or its corporate partners.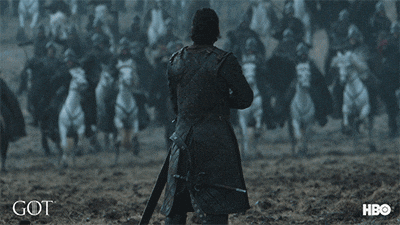 But inevitably, the mighty eventually fell.
With $1 million, Ohio State could purchase more than 65,000 pizzas from Catfish Biff's. Instead, it's opting for the building and land.

The Ohio State Board of Trustees will vote Thursday to authorize a $1 million purchase of the building formerly home to Catfish Biff's Pizza and Subs, a South Campus staple known for its late-night customers. The purchase is meant to support the University Framework Plan, a long-term strategy to update campus-area infrastructure, according to the Board's meeting agenda.

The move by the Board is a "strategic acquisition," and there are no future plans at this time regarding what the space will be used for, university spokesperson Dan Hedman said.
Personally, I'm most disappointed that Catfish Biff's only got a cool mill out of those soulless bloodsuckers. I would have thought they would essentially have a blank check. Though I guess the money is a little more enticing when you haven't been able to operate your business for nine months.
 SONG OF THE DAY. "Buttercup" by Hippo Campus.
 NOT STICKING TO SPORTS. A man with a flamethrower stands atop a New York City bus and fires away... Mountain Dew is releasing a cookbook using the soda... Russia discovers a 'road of bones' on a frozen highway in Siberia... The greatest and most dangerous car race you've never heard of... The rise and fall of getting stuff done... The love and madness of hot springs in the west...