It's looking like we have an early contender for Tweet of the year.
Lol u finna go to sleep pissed off too https://t.co/eSkXOm4Pcz

— Taron Vincent (@t_lova23) September 27, 2020
Word of the Day: Gauche.
 POLL MADNESS. So far this season, the AP Poll has basically just a microcosm of what college football has looked like the past few months.
Nobody really knows what the hell's going on, there aren't really any rules, and things keep changing faster than anyone can make sense of them. As a result, everybody just kind of does their own thing and hopes for the best.
And that's how you get hilarious things like this:
Ohio State has leapt 20 places from unranked to #6, the biggest single week gain in AP Poll history.

— RedditCFB (@RedditCFB) September 27, 2020
Or this:
The breakdown of ballots for Ohio State is:
#1: 4 ballots
#2: 13
#3: 28
#4: 3
#7: 1
#8: 1
#16: 1
Unranked: 11

Ohio State ended up at #6, and is the first team that we can remember to get a rank at which they got no individual votes.

— RedditCFB (@RedditCFB) September 27, 2020
Leaving Ohio State (and every other team that hasn't played yet) off the ballot entirely is a perfectly fair and reasonable choice, given the circumstances, but I'm fascinated to hear how someone ranked them at No. 16.
In any case, our pals at r/CFP did their best to salvage this mess and give us a poll with some semblance of consistency and accuracy.
Because the #APTop25 releases full ballots, we can reconstruct what the poll would look like if it only included the 51 voters who included Big Ten/Pac-12 teams on their ballots (11 did not). pic.twitter.com/bO22UyAqAI

— RedditCFB (@RedditCFB) September 27, 2020
If you think this is a mess, just wait two months until the College Football Playoff Selection Committee has to evaluate a team that's played four games alongside a team that's played eight. I'm sure it's going to go just swimmingly!
 ALEX GRINCH IS AT IT AGAIN. As a man who also cashes a regular check for mediocre work, it's tough for me to cast too many stones at Alex Grinch for hustling millions of dollars out of Oklahoma, but after this weekend, I'm left with no choice.
See, Grinch makes $1.8 million a year to coordinate a defense that just gave up 24 points in a little over 10 minutes to lose to Kansas State for the second-straight year. Oklahoma allowed three touchdown drives of three or fewer plays, allowing plays of 77, 78 and 38 yards.
Oklahoma is getting robbed harder than Whoville on Christmas Eve.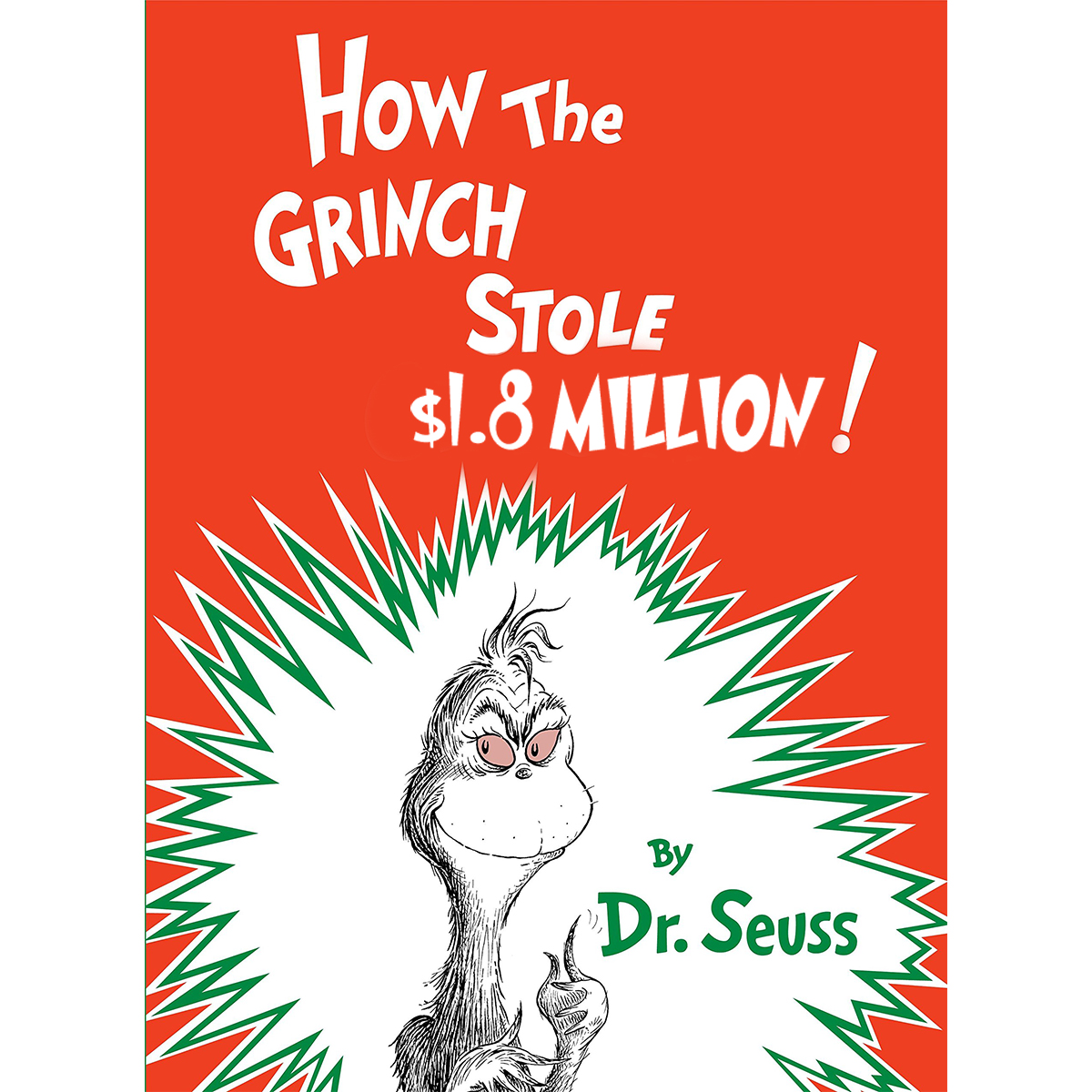 I think I'm beginning to understand why Ohio State's defense went from arguably the worst in program history in 2018 to arguably the best in program history a year later with pretty much the same players, which included five current rookie NFL starters.
 MORE OF THIS, PLEASE. Kevin Wilson said that he expects Trey Sermon and Master Teague III to share the load about 50/50 at the start of the season.
I'm cool with that, as long as a good number of those carries look like this:
Get ready for a lot more of this in 2020 @treyera#GoBuckeyes pic.twitter.com/y0xxX553ri

— Ohio State Football (@OhioStateFB) September 26, 2020
Side note, it's crazy that Sermon's former team is effectively eliminated from playoff contention a month before his season even begins. If he needed any assurance that he made the right move, he got it on Saturday.
 ALL SCARLET EVERYTHING? I'm not naive enough to think every heavily-edited and stylized recruiting graphic is necessarily grounded in reality, but there have been whispers of all-scarlet uniforms for a while now. And that's sure what these look like...
Appreciate the love from OSU @CoachStudOL pic.twitter.com/J9uv9lFeKW

— Ryan Baer (@RyanBaer2003) September 25, 2020
There's a solid, solid chance this is just a heavy red filter over the traditional home threads, especially given how much lighter the pants are than the jersey, but that doesn't mean it isn't a slight tease, either.
Hey, they wore scarlet pants back in 1950. There's precedent!
 NEVER CHANGE. In his first game as Mississipi State's head coach, Mike Leach dumped the defending national champs in a game in which his quarterback threw for an SEC record 623 yards and five touchdowns.
This was his first Tweet after the game.
September 27, 2020
Dos Equis cast the wrong guy for those commercials.
 SONG OF THE DAY. "Wonderful Tonight" by Eric Clapton.
 NOT STICKING TO SPORTS. A giant rat wins a British animal hero award for sniffing out landmines... A police officer who claimed someone shot him actually shot himself... A man fights to keep a giant wooden penis on his lawn... What it's like to be a firefighter in California right now... Cockroaches, porn and a bloody pig mask – how eBay harassed bloggers...