A quick programming note before I lock myself in a bunker in effort to avoid everyone associated with this weekend's Arnold Schwarzenegger Repetitive Motion Lifting/Steroid Classic: I will be handling all five weekly Skull Sessions from next Monday until the end of time. 
To the people that (understandably) hate me/my writing: I am so, so sorry. To the other three people who read this glorious website: THE TURN UP IS ABOUT TO BE TOO TRILL.
Now that that's out of the way, let's get to the goods. Friday's anti-work music is a true banger: 2Chainz's "Used 2" and as always, that link is extremely NSFW.

PENN STATE ROCK BOTTOMS OHIO STATE (AGAIN). Welp, we're living in a world where Penn State swept the season series in basketball. The Basketbucks are making me seem like a wise man for my policy of not paying attention to college basketball until March. 
Kyle has the full autopsy report over here, but at this point it would take a minor miracle to earn a bye on the first day of the Big Ten Tournament. 
This team will be the ultimate test for ol' Tournament Thad Matta. ELITE 32 OR BUST, BABY. 

BC LOSES WR TO NAVY SEALS. Here's a story you don't read every day: Boston College is losing its all-time leader in receiving yards to the Navy Seals.
Alex Amidon was a 2013 All-ACC selection, and would have had (at least) a shot at the NFL, but he's putting it all aside to pursue a career with the Navy Seals.
I jogged across High Street yesterday in an effort not to get blasted by a semi, and my tarred lungs nearly hurled themselves out my mouth in protest. Given that, I'm having a hard time wrapping my mind around choosing to endure the grueling punishment that is training for the Navy Seals.
Yet, I suppose it's the bravery of men (and women) like Alex that allow me to cobble together asinine sentences on the internet in relative peace. Props to Alex and all those who protect us. 

PETE CARROLL BLASTS NCAA. I remember when Pete Carroll was at USC, and I despised him. (Haters gonna hate, and all that.) I also remember when I thought the NCAA was justified in bringing down the hammer on USC. Boy, was I an idiot.
(Enter Commenter, stage right: "Was!??!?!")
In his first appearance at Southern Cal since he pulled the ripcord on his multi-million dollar NFL escape parachute, the Super Bowl champion minced no words when it came to the NCAA and the penalties it banged USC with:
"We made some mistakes along the way but I don't think it was dealt with properly. I thought it was dealt with poorly and very irrationally and done with way too much emotion instead of facts.

[...]

"I just think it was not handled well. I sat in the meetings. I listened to the people talk. I listened to the venom that they had for our program. They didn't understand a thing about what we were all about. ... They never were here. And they didn't want to hear it. They never even got close to hearing what we're all about. ...

"They tried to make it out like it was something else. They made a terrible error."
You know, the same could be said about Tatgate.
~*~*~puffs corncob pipe, adjusts monocle~*~*~ Ah, the innocent days when selling your own memorabilia or exchanging it for tattoos was considered a heinous NCAA violation. We were so young back then.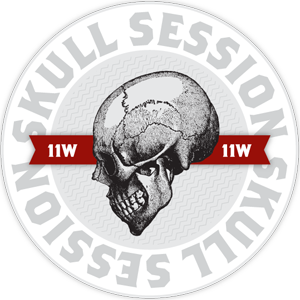 ELITE 11 COMING TO COLUMBUS (AGAIN). A little heads up: the Elite 11, a quarterback competition for prep athletes that has alumni such as Vince Young, Troy Smith and Jameis Winston, will be holding a regional event in Columbus on June 2nd.
The event will draw some of the region's best talent to Ohio's capital city, which is key since according to our own Jordan Wagner, Urban could be looking to take up to two quarterbacks in next year's class.
For me, it's Torrance Gibson or bust. As per my usual policy when it comes to dynamic, program-changing recruits: I do not care what NCAA violations must be committed to secure his services. Throw the whole Columbus underworld at the kid. 

THE HUNT FOR BASIL'S REPLACEMENT IS ON. It was assumed the kicker reins would be passed to freshman Sean Nuernberger, but it appears quarterback Stephen Collier has thrown down the gauntlet: 
Hit a 35 yard field goal today and basically showed @Sean4Heisman1 who the best kicker on the team is. #AllAmerican #ProStatus #Unstoppable

— Stephen Collier (@Stephen5Collier) February 27, 2014
Tell ya what, Stephen: Vic Janowicz won the 1950 Heisman trophy as a triple-threat footballer. He played halfback, safety, punter and place-kicker. Could the Hysteria from Elyria's heir have been found 64 years later? Only time will tell.

THOSE WMDs. Marionaire hammers high-caliber round into thigh in effort to obtain pain-killers... 30 haunting images of abandoned Olympic sites... Columbus invited to bid on 2024 Olympics... Former Buckeye LB Jonathan Newsome balled out for Ball State last year... Employers are now relying on ACT/SAT scores during hiring... The Kingpin at Rest... How your college roommate could affect you... The Entrapment of Jesse Snodgrass... The Allman Brothers Story... 715 new planets discovered... The CIA's 1961 "Personality Sketch" of Nikita Khrushchev...