Former Ohio State wide receivers coach Zach Smith was sentenced to 180 days of jail time on Friday after being found guilty of violating his civil protection order in December, according to Delaware Municipal Court records.
160 days of his jail sentence have been suspended, so he will only have to serve 20 days immediately, but he has been placed on probation for three years and was fined $750. He received credit for one day served in jail following his May arrest.
Smith was booked into the Delaware County Jail at 3:41 p.m. Friday, according to online records.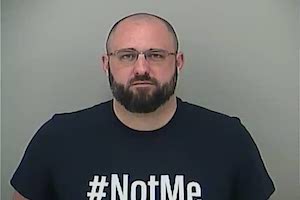 According to The Athletic's Nicole Auerbach, Smith's sentence also includes mandated anger management courses and 40 hours of community service, and his probation includes drug and alcohol conditions.
Friday's sentence comes as a resolution to a charge levied against him in May 2019, when he was arrested for violating the civil protection order filed against him by his ex-wife, Courtney Carano Smith.
Smith was fired by Ohio State in July 2018 following allegations that he committed domestic violence against his ex-wife.