In 1950, the NCAA was gradually moving toward college football on television. The Big Ten struck it down and placed a ban on the televising of any football games within the conference for the 1950 season. 
Opinions on the ban varied. Many feared a decline in attendance at games if fans could just watch from home, but it appears that members of the football team and fans were divided on the issue when asked.
From the May 3, 1950 issue of The Lantern: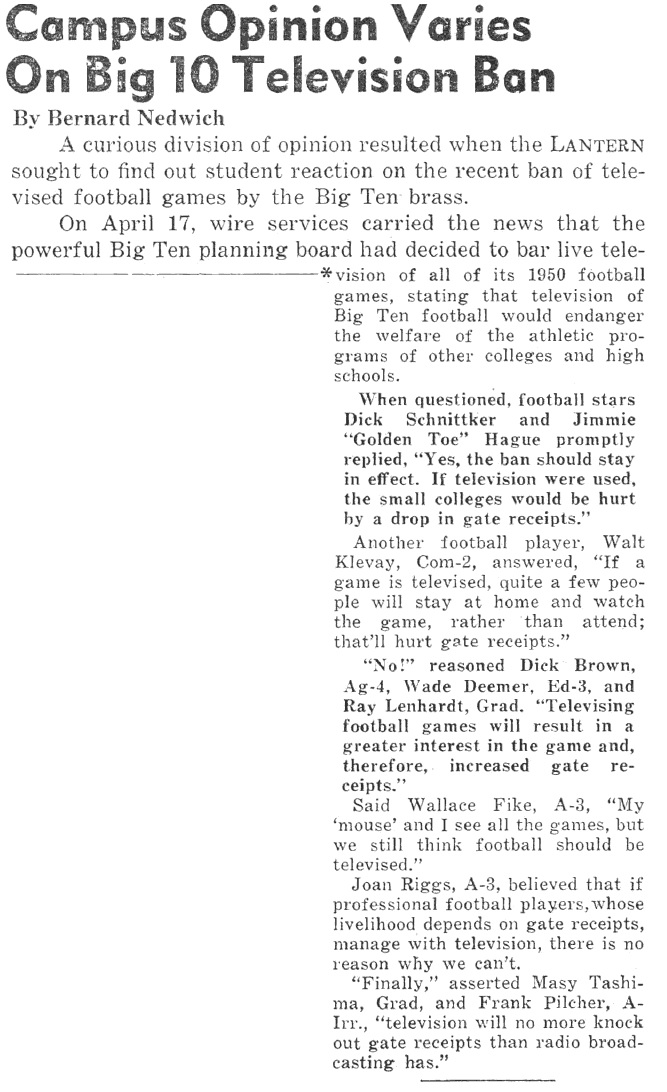 It's just a few opinions in one newspaper, and I'd be foolish to directly compare TV in 1950 to today in 2020, but it's interesting to see the progression from concerns over a loss of ticket revenue to the powerhouse force that is college football on television that we know today.
Nonetheless, attendance wouldn't be an issue moving forward when games were permitted to be televised again. As football's exposure on television increased, so did ticket sales.
But, I guess hindsight is always 20/20.