The time is winding down for the 2022 season, so there are only a few weeks left for Ohio State to set a new high score. The Buckeyes will look to do just that against Maryland on Saturday.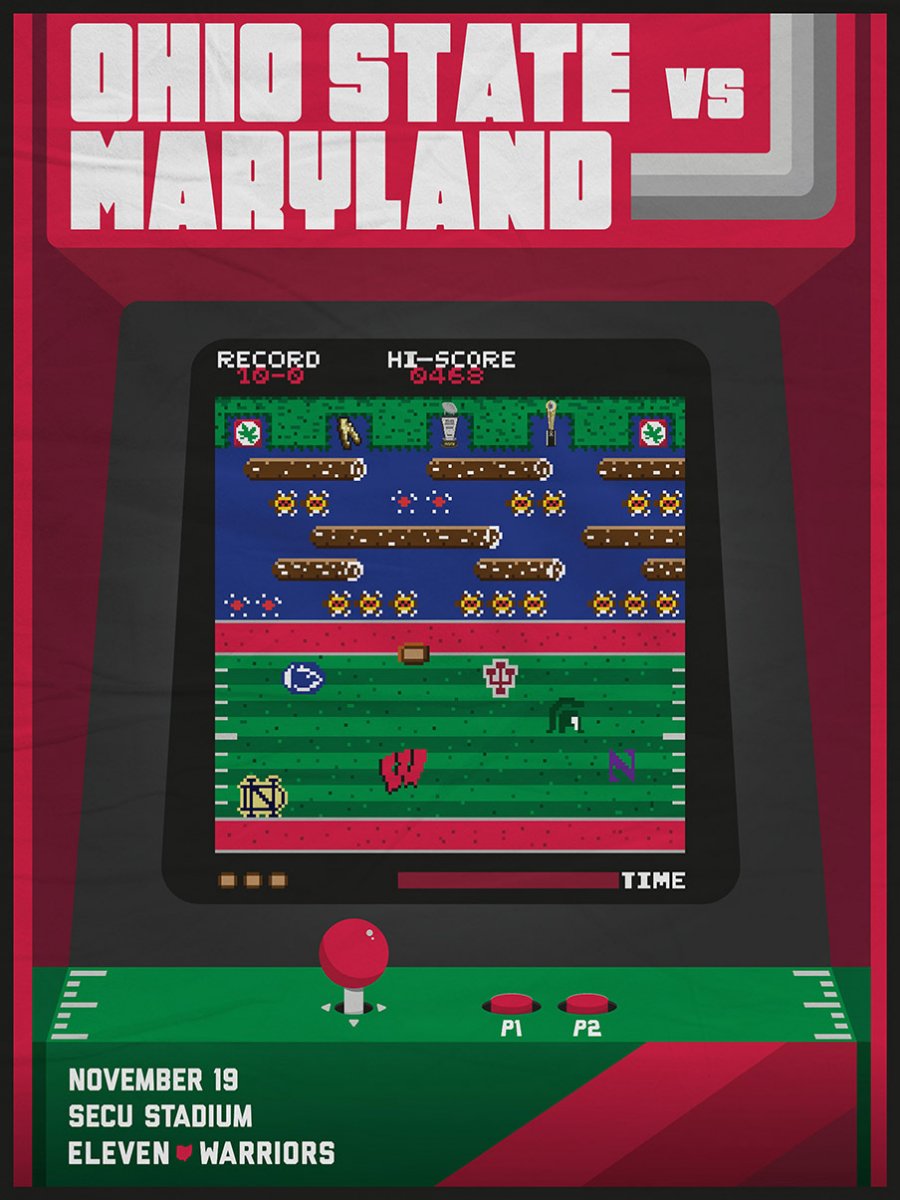 Ohio State is a perfect 10-0 this season with marquee wins over Notre Dame and Penn State, but make no mistake, a victory over the Terrapins on the road would be just as good. Ryan Day and Co. will have 60 minutes to make that happen this weekend as the Buckeyes battle in their penultimate regular-season contest in College Park, Maryland.
You can follow the poster's artist, Sam Harachis, on Instagram to see more of his unique creations, including the "We Broke the U" tee featured on the Eleven Warriors Dry Goods and the first 10 Game Posters of the 2022 season.
If you'd like to print this poster out, you can download a high-resolution PDF from the link below. These should look sharp up to 18 inches by 24 inches.