The off week is over.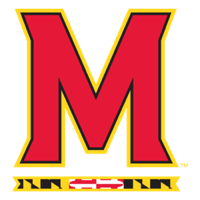 From here, it's eight – or nine, if the team makes the Big Ten Championship – straight Saturdays that feature an Ohio State game. All will be against conference opponents.
Coming off a landmark top-10 road win against Notre Dame, the Buckeyes welcome a surging Maryland squad to the Shoe that features an established passing attack and a respectable defense.
Another week, another undefeated team
For the first time since 1940, Ohio State will play five consecutive undefeated opponents to open its season.
Maryland is on a 5-0 roll entering Columbus, yet to win a game by fewer than 18 points this season. Some of that does have to do with quality of opponent, as Charlotte (a Group of Five school) and head coach-less Michigan State are the only two squads the Terrapins have faced that boasted a winning record at the time.
In its most recent game, Maryland cruised to victory against Indiana on Saturday, scoring 30 unanswered points after a first-quarter Hoosiers field goal and grabbing a 44-17 win.
Dating back to the Michigan and Georgia contests that closed last season, Maryland will be the seventh consecutive unbeaten opponent for Ohio State.
Taulia the terror
Fresh off back-to-back seasons with over 3,000 passing yards, Taulia Tagovailoa is back for one last go-round in College Park.
The younger brother of former Alabama star and current Miami Dolphins quarterback Tua Tagovailoa, Taulia will eclipse 10,000 career passing yards with 657 more through the air this season. In his fourth campaign as Maryland's starter, he's completed 65.7 percent of his throws for 1,464 yards and 13 touchdowns against three interceptions. He leads the Big Ten in both passing yards and touchdowns.
Tagovailoa has made use of a variety of targets to achieve such production, with four Terrapin pass catchers over 200 yards receiving in 2023 but none over 319.
Efficient ground game
Tagovailoa and Maryland's passing attack is the primary threat presented by the team's offense, ranking 19th nationally with 297.4 passing yards per game, but the Terrapins accomplish enough running the football to provide a second dimension.
Maryland is a middle-of-the-road team FBS-wide in terms of rushing yards per game, ranking 67th, but the Terrapins have run the ball at an efficient clip of 5.1 per carry that ranks 28th in the nation.
The Terrapins have picked up at least 119 yards on the ground in each of their five contests to date, settling within a range of 119 to 139 yards since gouging Charlotte for 243. 
Roman Hemby leads the charge out of the backfield, returning off a 989-yard season in 2022 and picking up 309 yards at a rate of 4.8 yards per carry so far in 2023. Third-year back Colby McDonald has provided some chunk gains in relief, averaging 7.8 yards per tote with 204 yards on 26 carries. Antwaine Littleton is the team's second-leading back in terms of carries, with 37 rushes for 164 yards (4.4 per carry).
Defense solid all-around
Maryland lands in the top 51 nationally for each of the big four team defensive categories – scoring defense, total defense, passing defense and rush defense.
The Terrapins have done a good job of preventing points relative to the yards they allow, surrendering the 16th-fewest points per game in the country (13.2) against the 39th-fewest total yards (328.2). 
Part of that is due to their success in the red zone, where they've allowed touchdowns just 40 percent of the time and a score of any kind 66.7 percent of the time. Both those metrics rank 12th nationally.
That said, it is worth noting that Maryland has yet to face any offense of Ohio State's caliber. No team Maryland has faced ranks higher than 84th in the FBS in total offense or 105th in scoring offense (both Michigan State).
Defensive backs Beau Brade and Tarheeb Still are the team's leading tacklers with 26 and 21, respectively, with Brade intercepting one pass and Still picking off a conference-leading three throws.
Takeaway play
No team Ohio State has played to date matches Maryland's turnover margin, which is plus-9 on the season, the second-best in the country. That comes largely thanks to a ballhawking secondary, which ranks third across America with eight interceptions, while the Terrapins also have four takeaways on fumbles.
The Terrapins' rushers and receivers have also stressed ball security, it seems, as the team has yet to lose a fumble this season. They've only coughed up the football three times total, recovering their own fumble each time.
With such turnover creation in the secondary, Kyle McCord's ability to take care of the football – he's only thrown one interception this year on a desperation fourth-down toss in Week 1 against Indiana – will again be tested.
Ohio State and Maryland kick off at noon Saturday on FOX.